Apple is planning to remove the popular 3.5mm audio jack on the iPhone 7, in favour of headphones that connect wirelessly over Bluetooth or through the iPhone's Lightning connector. Today, we're looking at some of the first Lightning headphones to hit the market, the Press Play Unity 1. These headphones take full advantage of the new, fully digital Lightning connection, offering 24-bit high resolution sound for ultimate audio clarity.
Thee Press Play Unity 1 in-ear headphones are some of the best available, thanks to powerful 9mm drivers. These are fit into a solid aluminium shell, which blocks out unwanted sounds and leaves you with a crisp, true-to-life experience. The earphones support the latest lossless and high resolution audio standards, letting you hear music the way the artist intended.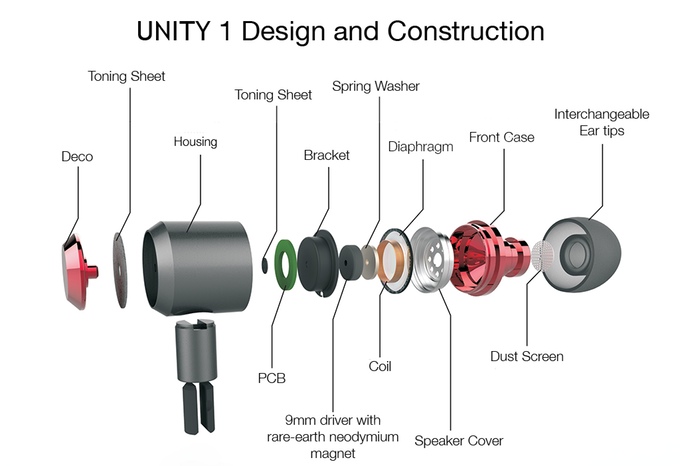 The Unity 1 come with a tangle-free cable, measuring 1.2 metres. The cable includes a full in-line remote with microphone, allowing you to answer and decline calls, play or pause, skip tracks and control the volume. The remote also contains the headphones' Lightning Audio Module (LAM) and digital to analogue converter (DAC), which helps to bring your favourite music to life.
The headphones come with a free companion app on iOS, allowing you to adjust the equaliser, set noise cancellation and tweak the microphone until your headphones are set up just how you like them.
These sleek in-ear headphones, shown in Blue, work with recent iPhone, iPad and iPod devices, not just the iPhone 7 and 7 Plus. As long as you have a Lightning port (and not the old 30-pin connector), you're golden.
The Press Play Unity 1 in-ear headphones are available for pre-order now, and should arrive in time for the iPhone 7. For the latest pricing and availability information, please check out the product page linked below!
Shop for Press Play Unity 1 headphones >
Thanks for checking out the article, and be sure to let me know what you think in the comments below! If you have any questions, we'd be happy to answer them. You can also reach us on Twitter @mobilefun, or on facebook.com/mobilefun. Thanks again and have a great week!