Netflix is pretty great, but unless you've picked up a recent smart TV you're unlikely to be able to watch it directly on your television. Here are some ways to use your Android device or iPhone to play Netflix on your TV instead.
Use a Chromecast
One of the cheapest and easiest ways to get Netflix on your TV is to use Google's Chromecast dongle. Simply plug the Chromecast to your TV and set it up, following the instructions. Then after you've installed the Chromecast app and connected to your Chromecast, go into the Netflix app and press the cast icon
. After a few seconds of loading time, your Chromecast will play your Netflix content. You can select new videos or adjust the volume using the in-app controls.
 Use an MHL adapter or cable on Android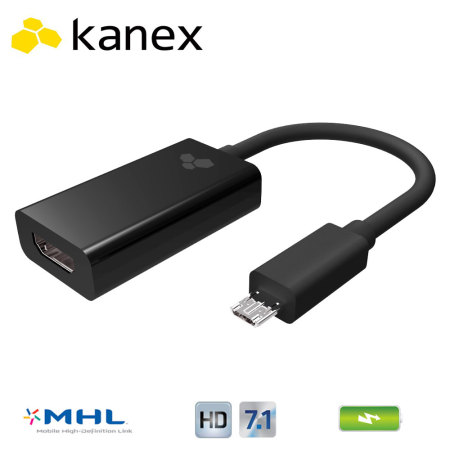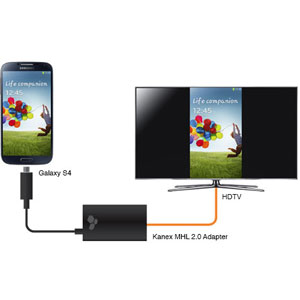 Many recent Android phones (but not the Galaxy S6) support the MHL standard, letting you mirror your display to a TV, projector or monitor using a simple cable or adapter. Pick up an MHL adapter, then simply plug one end into your TV's HDMI port and one end into your phone's micro USB port. You can also plug in a power source to the micro USB port of the adapter, although as of MHL 2.0 this isn't required. Once plugged in and your TV is set to the correct input, you'll see your screen mirrored on the TV. Then just open up the Netflix app, sit back and enjoy. An Apple alternative is also available.
Use AirPlay & Apple TV on iPhone or iPad
The Apple TV is another easy way to watch Netflix on your TV using your iOS device. Simply plug in your Apple TV (2nd generation or later) and follow the instructions to set it up. Make sure both the Apple TV and your iOS device is connected to the same wireless network. Then, open the title you want to stream in the Netflix app. Click the AirPlay icon, and the Apple TV will take over playing the content. Your iOS device becomes your remote control.
Questions? Comments?
I hope at least one of these options works well for you. If you have any questions or comments, please share them below or tweet us @mobilefun. Thanks for reading!