LG have announced a range of Bluetooth Wireless Headsets, the LG Tone HBS series. The series includes four headsets, each with distinct features: the HBS700, 730, 750 and 800. Let's take a closer look at these stylish headsets, which fit around your neck and include noise-cancelling in-ear headphones that magnetically attach to the band when they're not in your ears.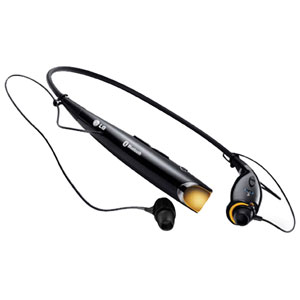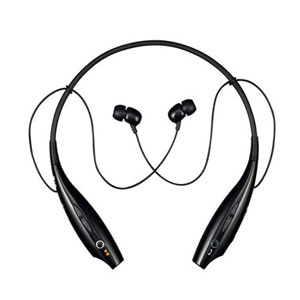 The LG Tone (HBS700) comes first. This is the most basic model, with a few added features but the same strong design. This includes noise and echo cancellation to ensure excellent sound quality while you're on the phone. The HBS700 are good for a strong 10 hours of talk time, ensuring that you're able to get through the day on a single charge. You'll also benefit from a mighty 360 hours of standby time, so won't see much reduction in battery power from day to day when the headset remains unused. There's also a power slide switch which allows you to control music playback; a novel solution for playing and pausing music, flicking through your favourite tunes and adjusting the volume.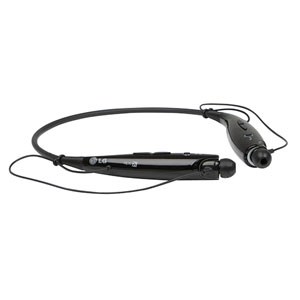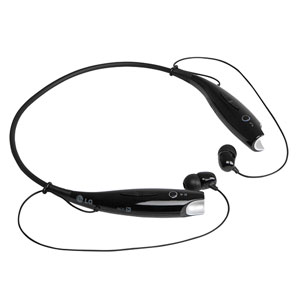 Next we have the LG Tone Plus (HBS730), which comes in a similar design but offers a few added features on top. The 730s include enhanced audio and bass response thanks to the inclusion of larger drivers than the HBS700. You'll also find a larger battery, which provides up to 15 hours of music playback or 10 hours of talk time. Standby time is also improved, at 500 hours. Finally, we've got some more advanced Bluetooth technology on-board, including enhanced multipoint (connecting to multiple devices simultaneously) and text-to-speech control on compatible devices. The HBS730 also steps up to an AptX Bluetooth connection for music streaming, which provides considerably better audio quality than standard Bluetooth.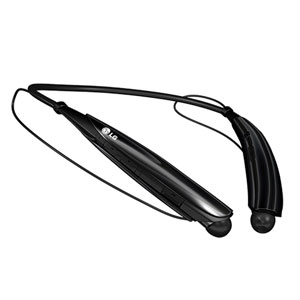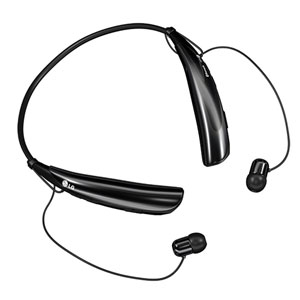 The LG Tone Pro (HSB750) are the next step up, offering a slightly different design to the HBS730 but no particularly substantive changes to the winning formula.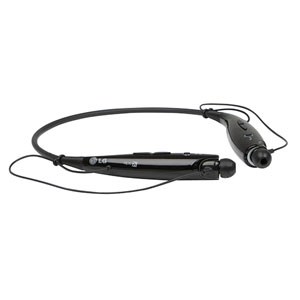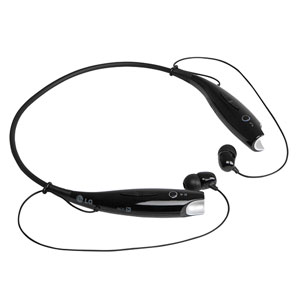 Finally we have the premium LG Tone Ultra (HBS800), which provides another big increase to sound quality with JBL signature sound. These headphones also provide the same advanced Bluetooth functionality as well, including the advanced multipoint, text to speech and AptX support for CD-quality Bluetooth audio streaming.
Whichever you choose, the LG Tone series offers a convenient form factor, high-quality Bluetooth music streaming, impressive battery life and excellent noise cancellation. For more information or to place your pre-order, visit the product pages linked below: