Case maker Melko have provided a trio of images showing upcoming cases for the iPhone 6.
The iPhone 6 appears to be the rumoured 4.7″ version, and has a rounded appearance similar to the iPhone 5C, iPod Touch and the iPhone 3GS. The bigger display is paired with much smaller bezels for a result that is almost all screen. The iPhone 6 pictured also includes a lock button that is on the right hand side instead of the top, a common feature in leaked designs thus far.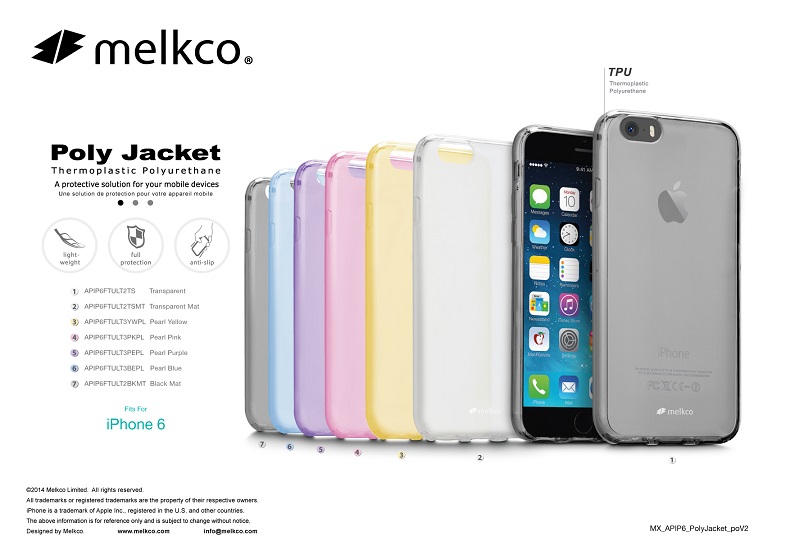 Let's have a look at the cases themselves. The first is the Poly Jacket, a TPU case for the iPhone 6. The case reportedly has anti-slip properties thanks to the grippy material used, along with a light weight and full protection of the phones edges and corners. The case will be available in a range of colours (peal yellow, pearl pink, pearl purple, pearl blue, black matte, transparent matte and plain transparent.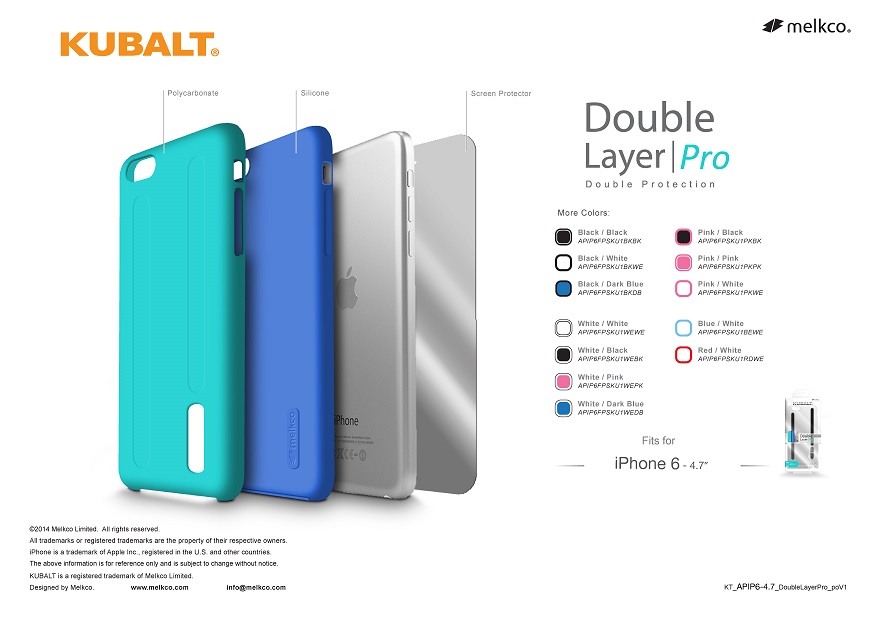 The second case shown is the Kubalt, a double layer case that should provide additional protection. Polycarbonate sits on the outside and silicone sits within, with a screen protector completing the protection provided. Again there are multiple colours options for the inside and out; expect black, white, pink or blue on the outside, then black, white, dark blue and pink on the inside.
Our final set of iPhone 6 cases are the monochrome Air PP cases. These look to be the smallest available in the range, with a simple design rendered in black, white or transparent silicone.
So there you have it – the latest leaked cases for the iPhone 6. Be sure to let us know what you think in the comments below, or reach us on Twitter @mobilefun.