Samsung is launching a couple of new A Series devices and the specs are leading the tech industry to think these budget phones could be the best buy of 2021.
Let's kick things off with the specs that have been release by Samsung. The A03 will have a dual rear camera, the main one at 48mp and then a second depth sensor at 2mp, the depth sensor will only provide data to more accurately produce portrait mode photos. The next is a huge 5000mAh battery, that's pretty beasty and great to see in these lower priced phones. The last headline feature is the massive 6.5inch HD+ display.
Now as always the A03 Core is a stripped down version of the A03, but with some stand out features still included, making it in my eyes perfect for older relatives that are not using things like the camera much.
So the A03 Core still has that impressive 5000mAh battery, and with less ram it should last even longer than the A03. The A03 Core also has the same large 6.5inch screen, however the camera has dropped the depth sensor and only has a 8mp sensor, so one to avoid if your an avid phone photographer.
The Galaxy A03 will be available in blue, red, and black, and the Galaxy A03 Core comes in blue and black.
We don't yet have any details on pricing, but as the A03s is £139 the A03 and A03 Core will likely have similar budget-friendly prices.
Make sure you check out the cases for the A03 and A03 Core on the Mobile Fun store when they are release later this year.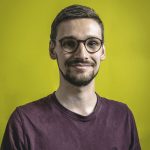 Mark Holmes
Mark is our Product Marketing Specialist with a background of 7 years in marketing. When not researching about the latest tech gadgets to make his life easier he is most likely watching Formula 1.