If you've just picked up arguably the best android smartphone of 2021, the Google Pixel 6, you are going to want to ensure it's protected, while still maintaining the striking looks!
In this post we will go over cases from Spigen, Olixar, Otterbox, Ghostek, LoveCases and Incipio, so you can see which suits your Google Pixel 6 case needs best.
Spigen Rugged Armor – For Google Pixel 6
Let's start of with the Spigen Rugged Armor. It's made from a flexible TPU material, and although it makes sure to protect all of the important parts of the phone it is still surprisingly thin.
The buttons are nice an clicky still thanks to the slits either side, and with the camera bar fully protected as the case also wraps around the sides of the bar in comparison to Google's own case.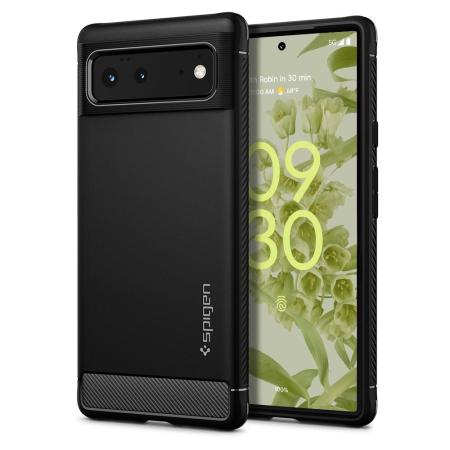 Olixar Carbon Fibre – For Google Pixel 6
Next on the list is the Olixar Carbon Fibre, while not actually made from carbon fibre, this case has some amazing looks and protection for your Google Pixel 6.
One of the main design choices of the Google Pixel 6 is the camera bar which looks great, however it is a large bit of glass that sticks out from the phone and some cases. This case actually moulds around the bar just leaving the lenses exposed and giving you maximum protection.
Oh, and yes the carbon fibre effect on the back gives the case an amazing texture!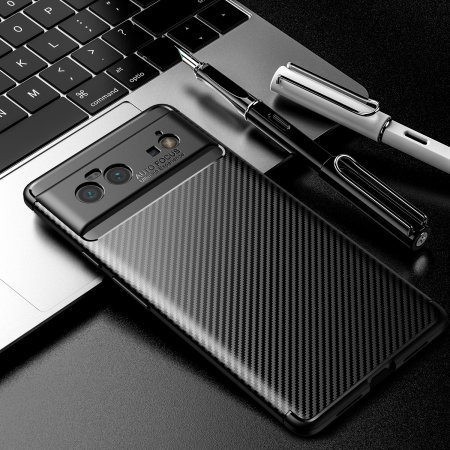 Otterbox Symmetry – For Google Pixel 6
Moving onto the Otterbox Symmetry, this is a clear and thin option for your Google Pixel 6. But although this case easily slides into your pocket without being too bulky it'll also withstand some serious drops.
The dual material provides trusted OtterBox protection through its internal shock dissipating core and its slim, smooth outer layer – which allows the case to easily slide into your pocket or purse.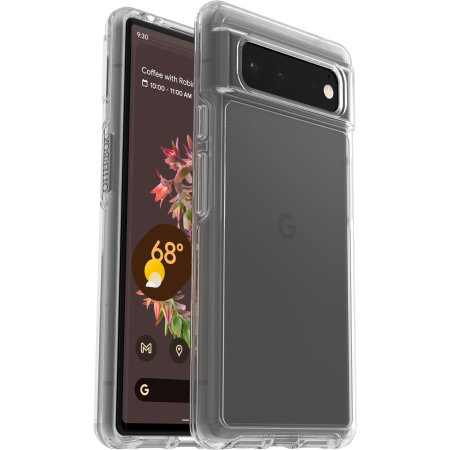 Ghostek Exec 4 – For Google Pixel 6
Next up we have something a little different, the Ghostek Exec 4 case for the Google Pixel 6. This is not only a case as it features a removable wallet that securely attaches to the back of your phone.
The is perfect for someone that just carries around a few cards, or needs a spare wallet for going to the gym. The case is fairly bulky to accommodate this, however you would not be worried if you dropped your phone as it also keeps your phone safe and protected.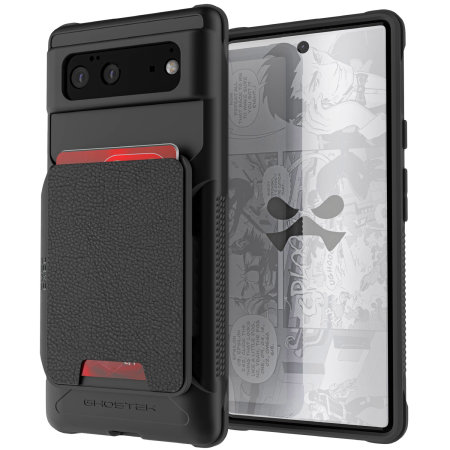 LoveCases Gel Abstract Rainbow Case – For Google Pixel 6
This LoveCases Rainbow case is a great way to not only protect your phone but also display some of your personality on the phone case too.
This version features colourful rainbows on the case while still providing your phone with some needed protection. The case is thin, flexible and has some lovely click buttons too.
I think this makes the perfect Christmas, or secret santa present for someone.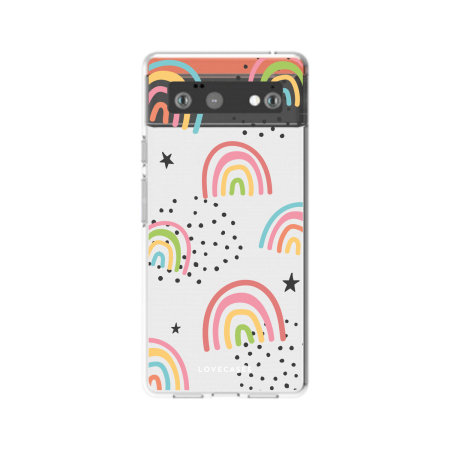 Incipio Grip case – For Google Pixel 6
Now last up we have the Incipio grip case for the Google Pixel 6, this case is available in black and a dark blue. You might have guessed from the name of the case that this has been made to help you stop dropping your phone.
The case features nibs on the edges to help your grip onto the case that little bit more. I think it gives an interesting look, but also some good protection while maintaining the slim form of the Google Pixel 6.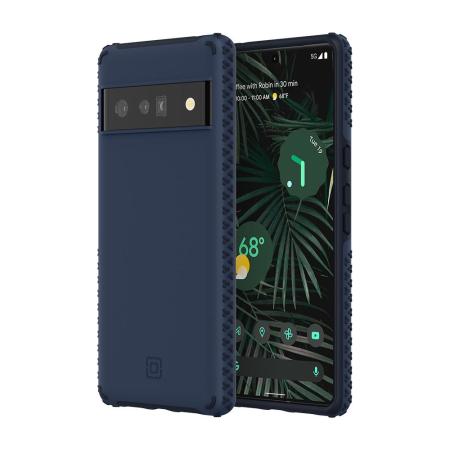 I hope this helps you pick out the perfect case for your Google Pixel 6. Make sure you check out the rest of our Google Pixel 6 cases on the Mobile Fun store.
Make sure you check out our Google Pixel 6 best cases video on our YouTube Channel.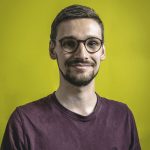 Mark Holmes
Mark is our Product Marketing Specialist with a background of 7 years in marketing. When not researching about the latest tech gadgets to make his life easier he is most likely watching Formula 1.