Apple recently updated their Macbook Pro line up with the 2021 14″ and 16″ laptops. Let's have a look at some handy accessories you'll need if you've just picked one up.
Let's start off with cases for the MacBook Pro 14″. Now if you're like me you carry your MacBook in a bag to and from the office and then when you are working from there you will carry it from meeting room to meeting room, this means that a sleeve case is not really suitable as you'll often need to move around.
Olixar ToughGuard for MacBook Pro 14″ means you can protect your new laptop and still use it easily. The hard plastic case has been molded to perfectly match your MacBook Pro, it clips to the outside of the laptop you you can easily open and use the device. All ports are left open so you still have easy access if you need them. What I really like about it is because it's clear your still be able to see the colour of the laptop you've chosen.
Next up we have the HyperDrive 6-in-2 adapter.  Now although Apple thankfully brought alot of ports back to the MacBook Pro 2021, there are still a couple of handy ones that are missing. Thankfully this dongle from HyperDrive brings them back. With handy USB-A ports you can easily plug in all your older peripherals and with an ethernet port too you can get fast, reliable internet.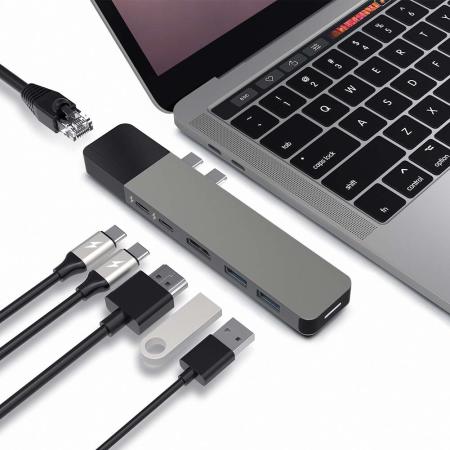 Now lastly, while you may have the charger that came in the box I always find it handy to have a couple. This is because as working got more flexible you end up working mainly in a couple of places, at the home office and at the actual office. So for me it always made sense to have a charger left at both of those places so you have one last thing to forget. Just like your phone charger, you don't have one that you carry around with you, you have one next to your bed, one in the car and one at the office.
Until other start to bring out tried and tested chargers, you cannot go wrong with Apple's 96W USB-C charger, it'll charge your MacBook Pro 14″ very quickly and in the case of the 28W one I bought a while back, it should last you years to come.
Thanks for reading all about the MacBook Pro 14″ 2021 accessories you can get, make sure you head over to the Mobile Fun store to see the rest!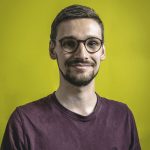 Mark Holmes
Mark is our Product Marketing Specialist with a background of 7 years in marketing. When not researching about the latest tech gadgets to make his life easier he is most likely watching Formula 1.