Last night Google officially launched the Google Pixel 6 Pro and Google Pixel 6. In this article we are going to brush over the main features of this phone and then show you some case you can get right now!
Tensor Chip
So lets start with what powers the Pixel 6 and Pixel 6 Pro, the Tensor chip. This is Google's first in house chip and they've said it's 80% faster than the Pixel 5. It means that Google could focus the chip on what they want to achieve with the phone, so its got custom image processor built in, machine learning, more secure, and should help the battery last longer.
Cameras
The camera system on the Google Pixel 6 Pro is improved with new hardware too. With larger sensors that let in 150% more light, the night shots are about to get even better. But pair this with the new processor you can now remove unwanted objects from the background with ease.
The Google Pixel 6 Pro also has a telephoto camera on the back with x4 optical zoom, that's more than the new iPhone 13 Pro has.
Thankfully Google have also brought back the Ultra wide selfie camera so you can actually get more people in the shot.
They also mentioned that even if you get a bury photo due to too much movement they can make it sharp so you don't miss anything.
Lastly they also partnered with Snapchat so you can double tap the back of your phone and access the snapchat camera straight away, you will need to unlock the phone before actually sending it but at least you wont miss the shot.
Screen
Something the Google Pixel 6 Pro has over the normal Google Pixel 6 is the high refresh rate screen, this allows the screen to refresh 120 times a second making it buttery smooth with scrolling. It sounds like it will eat your battery up but Google have been smart with the Pixel 6 Pro by also allowing it to clock down to as low a 10Hz so it can actually save you battery life!
Smarter Battery
Google have addressed battery concerns of the last few Google Pixels with an adaptive battery, in theory this should prioritise power for you most used apps. I'm not 100% sure how it works but if it does its thing in the background you shouldn't notice.
Stronger than ever
The Pixel 6 Pro is built with Corning® Gorilla® Glass Victus™ , the toughest Gorilla Glass yet, with up to twice as much scratch resistance than previous Pixel's. Then with IP68 water resistance you wont have to worry if you phone gets dusty or wet.
Although the phone is tougher than it used to be you are still going to want a case for your Google Pixel 6 Pro. That's why we have collated the best cases for your Google Pixel 6 Pro, and below are our favourites.
Let's start with this case from Ghostek, the Covert 5 Google Pixel 6 Pro Ultra-Thin Case in Black. This case is thin but tough, giving your new device the protection it deserves.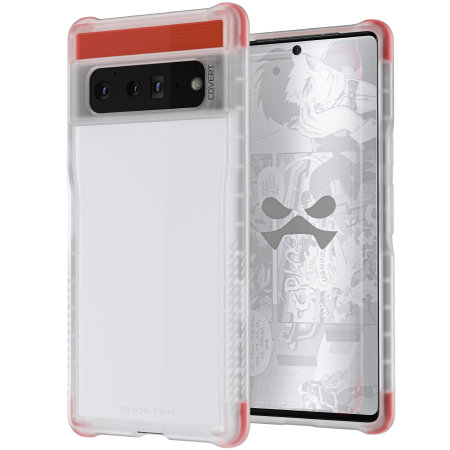 Next we have Olixar's Genuine Leather Google Pixel 6 Pro Wallet Case in brown, this not only protects the back of your Pixel 6 Pro but also the front. But it has one more trick up it's sleeve, it case also act as a stand for your Google Pixel 6 Pro so you can catch up on Netflix or YouTube easily.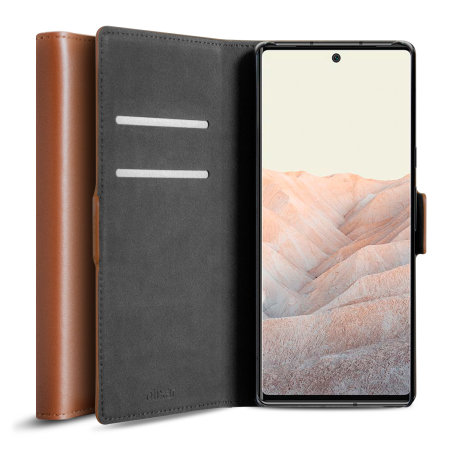 Finally we have a simple clear case from Spigen, this will add some needed protecton to your new Google Pixel 6 Pro but also still show the fantastic colour you've chosen.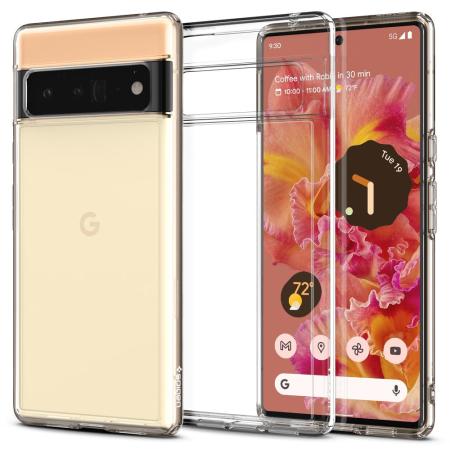 I hope you've enjoyed reading about the new Pixel phone. For more Google Pixel 6 Pro Cases head over to Mobile Fun.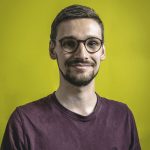 Mark Holmes
Mark is our Product Marketing Specialist with a background of 7 years in marketing. When not researching about the latest tech gadgets to make his life easier he is most likely watching Formula 1.