Just ordered a brand new Apple Watch Series 7, then we have some amazing accessories you should get to get the most out of your new gadget!
I'll start by mentioning that I've owned an Apple Watch from 2014 when they first came out so I know what are must haves and what you don't need to waste money on.
Charging
Following Apple's trend of removing the charger from the box you will need to get a new one power plug to accommodate the new USB-C ended cable that comes in the box. Thankfully there are many options available, this one we have chosen is by Olixar, its 20W which means it'll charge your watch quickly.
Docks
Next is docks, now while this is not necessary it'll make charging your watch that much easier while giving you a nice bedside clock.
The first one is a simple silicone dock. You place the charge that came with your Apple Watch in and away you go. It means the charge is always where you left it and you get to use your watch display as a bedside clock. This is the one I use as its minimal and fits next to my MagSafe charger nicely.
Now if you are after something a little more fancy you can get something like this, Apple's MagSafe Duo, it's a MagSafe Charger for your iPhone and has an Apple Watch charger next to it. You only need to plus in one cable to the back and it magnetically folds up to make it easier to travel with.
Straps
Now, let me introduce you to the world of Apple Watch straps. These are a great way of making your watch match your outfit easier or more durable for a certain sport you are playing.
Depending on what strap you got with your Apple Watch Series 7 the sports bands are always a good option. They are colourful so easy to match with your clothes and best of all are incredibly comfortable and durable. My watch has one of these on 90% of the time.
Now if you want to not miss out on closing your Apple Watch rings you are going to want to wear your watch most of the time which means sometimes you'll need to make it a little fancier. That's where metal or leather straps come in.
The one below looks familiar to Apple's Milanese loop strap but this one is a lot cheaper meaning it wont break the bank to make your watch look fancy.
Protection
Lastly lets talk about protecting your shiny new Apple Watch. I've been in some pretty rough conditions with my Apple Watches and they can take a beating, however its normally when I'm not doing anything crazy that I cause damage to them.
Walking past a brick wall, hitting my watch screen on a door handle and squeezing my arm into a tight gap, yes these are the scenarios where i have scratched my Apple Watch screen.
Luckily you can now get screen protectors, and cases to add some needed protection.
I hope you've enjoyed reading about all the accessories you can get for your new Apple Watch Series 7. We have many more accessories available on our store.
If you want to see more of the latest tech, check out our YouTube Channel.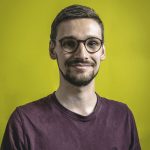 Mark Holmes
Mark is our Product Marketing Specialist with a background of 7 years in marketing. When not researching about the latest tech gadgets to make his life easier he is most likely watching Formula 1.