Smartphones are getting smarter and smarter with each new device that arrives, with you wanting to upgrade to get the newest technology. With the new iPhone 13 and Z Fold 3 that has arrived, we have curated a list of the best smartphone accessories to enhance your experience with your phone. From a wireless charging pad to phone stands, we will help you find the products you need to improve your life.
---
1. Olixar Wireless Charging Pad 10W (Super Fast Charge!)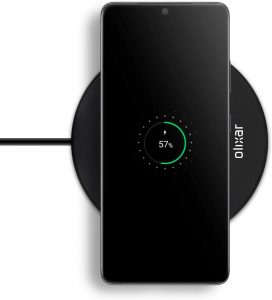 Our top accessory for your smartphone is Olixar's Wireless Charging Pad which allows you to fast charge your smartphone. It is a 10W, which chargers your phone 30% faster compared to others on the market, allowing you to get out and about much quicker. It is a sturdy design that has rubber feet so that it does not slide on the surface you choose to put it on. You can use it as a home office accessory or take it where you go as it is lightweight to fit in any bag.
This wireless charger ensures no messy cables connecting to your phone and will fit the aesthetic of your room. Make sure to check the compatibility of your smartphone to ensure it is Qi-enabled and will allow wireless charging. The new devices as iPhone 13 Pro and the Samsung Galaxy S21, will work with this product.

---
2. Universal Metal Smartphone & Tablet Stand (Be Hands-Free on your Smartphone)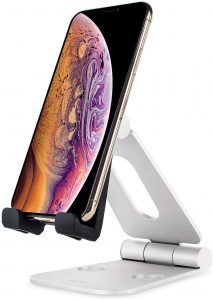 Save yourself from having to hold your phone up for video calls or watching long movies leading to dead arms. Get yourself the Smartphone & Tablet Stand which is made from strong aluminium, ensuring it will hold your phone for hours on end. You can use all different types of smartphones or tablets you have 12-14mm to fit your device in, even in a bulky phone case.
The Phone Stand has a cable management system, so you can neatly hide your charging cables to ensure you do not mess up your desk space. If you wish to move it to another location, you can fold it flat which means it will fit in any bag to use anywhere you want for all the different needs.

---
3. USB-C To HDMI 4K 60Hz Adapter for TVs and Monitors (Watch on the Big Screen!)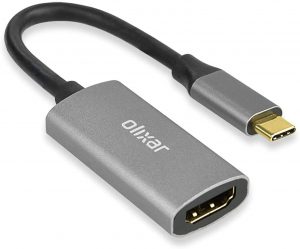 Do you like to take videos with your friends or play games on your phone, but wish you could see it on a bigger screen? Get yourself the USB-C To HDMI 4K Adapter, which allows you to connect your Smartphone, Tablet or Laptop to your Tv with ease. If you have a projector, you can also connect your device and watch your content with your projector. Stream in 4K HD running 60 frames per second, allowing for a crisp mobile gaming experience.
It is an easy to use USB-C to HDMI adapter, which will work with any USB-C device and any TV/Projector with an HDMI Port, allowing for a large variety of devices to be used. It is a popular device to use as a presentation tool to help study.

---
4. Dual Screen Laptop Connector Clips for Smartphone & Tablet (Increase your Productivity)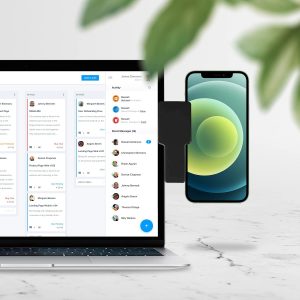 Use your smartphone to speed up your working and get out to the pub much quicker! Get yourself the Dual Screen Laptop Clips for Smartphone, so you can use two types of tech at the same time. The clip is made from a strong material with strong rubberised grips, so your smartphone will not slip when connected to your laptop. You can keep your smartphone fully juiced and plug in your charging cable, with cable management behind your laptop, to look tidy.
It is compact and light, so it will fit in your travel bag so you can take it to your working office and bag home with ease. You can create a multi-screen working space wherever you are. You can use any smartphone or tablet with a thickness between 5 – 9 m, even if they are in a bulky phone case. Keep your phone safe and mounted up to work.

---
5. 10W Wireless Slim Charging Stand With Cooling Fan (Keep your Phone Cool & Charged)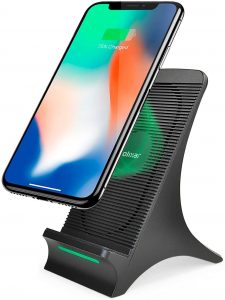 Charging your smartphone can lead to your phone overheating which can lead to discomfort while using it or worse, end up in the breakdown of your phone. Buy the 10W Wireless Slim Charging Stand With Cooling Fan! Charge your phone at a 30% rate with the 10W charger, so you can get out for the rest of the day. The cooling fan is quiet and stays on continually to ensure your phone stays cool, which ensures your phone's battery life increases. Keep your smartphone around for much longer, until the next upgrade.
The wireless charging stand is lightweight and slim, so you can easily take it on the go and will work in any environment. From your working office to your bedroom, the stylish charger will fit the look. You can use the wireless charger stand with any wireless charging compatible device from smartphones to smartwatches. You can keep your smartphone in a phone case and keep the same speed of charge to get out in the world.

---
Wrapping Up
We hoped you enjoyed our Blog on the best smartphone accessories that you need! If you want to know more about any of the products mentioned in this blog or to see even more products available, please click here!
Alternatively, check out our video below on more amazing mobile accessories!
---
Georgia Ryall
Georgia Ryall is the Amazon marketplace apprentice, soaking up all the information like a sponge! After studying Media & Communications at University, is now stepping out to the digital marketing world and wants to learn it all! A huge lover of digital marketing, movies, and gaming (particularly her PS5!)
---