Apple has unveiled the latest range of its all-conquering iPhone range namely the 13 series. Two devices immediately stand out, these of course being the iPhone 13 Pro and the iPhone 13 Pro Max.
If you're looking to invest in either of these flagship devices, you will want to be sure to look after your sparkly new iPhone as if it were the day you finally got to unbox it. Need protection? Then read our take on what we this are the best cases for both the iPhone 13 Pro and the iPhone 13 Pro Max...
---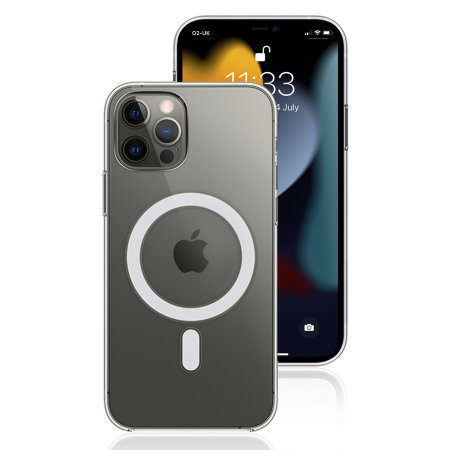 Available for £14.99/$17.49
Thin, light and easy to grip – the Olixar iPhone 13 Pro MagSafe Compatible Case. This completely clear case is compatible with Apple MagSafe chargers and accessories allowing you to power up your iphone without removing the case. With it being clear, you can show off the coloured finish of your iPhone 13 Pro whilst knowing your device & MagSafe accessories are completely safe from the inevitable everyday drops and scrapes.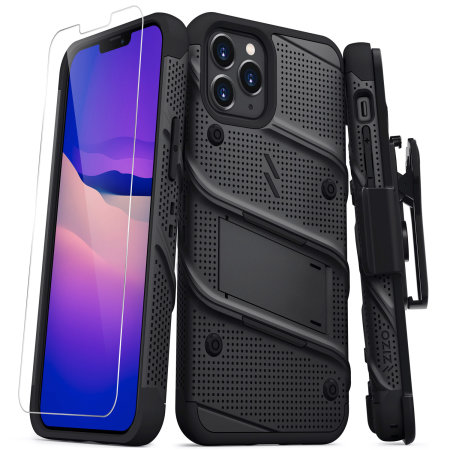 Available for £24.99/$28.99
The Zizo Bolt Protective Case for the iPhone 13 Pro is specifically constructed to withstand the most intense drops and bumps whilst ensuring you device is safe and sound. The patented dual-layer design is made to protect your phone from all angles. The rugged outer shell guards the surface of your device, while the inner core has shock-absorbing technology that will prevent internal damage. Not only is your device completely protected from the back, the screen is also fully protected with the included 0.33mm Tempered Glass screen protector! Bargain!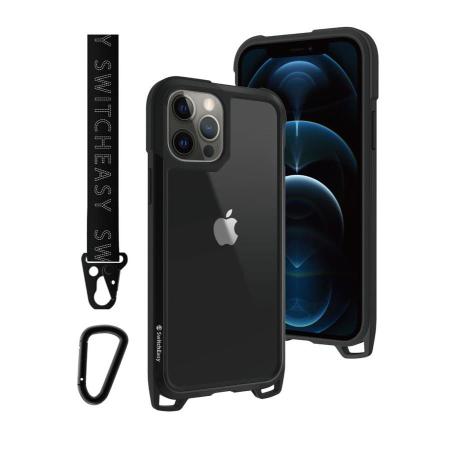 Available for £34.99/$40.49
Featuring an inbuilt strap & carabiner for ease of use, this slim, stylish SwitchEasy Odyssey iPhone 13 Pro Case features reinforced Aero-tech military tested shock protection & offers 1.2m drop protection. Not only do the corner bumpers extend outwards across the length and width of your phone, they also extend out across the depth of your phone, adding screen protection by keeping it off from any flat surface. It also protects the raised rear camera too in much the same way. This case also has a raised bezel to double-protect your iPhone 13 Pro screen and a non-slip coating too!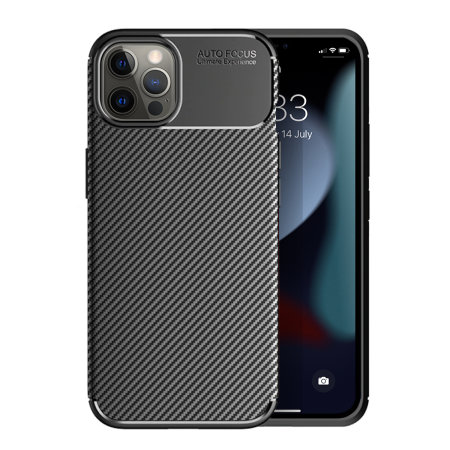 Available for £12.99/$14.99
This Olixar Carbon Fibre iPhone 13 Pro Tough Case features a flexible TPU material with an eye-catching carbon print allowing protection and style to go hand in hand. The TPU core features shock absorbing strength, which can deflect shock force and aid with heat dissipation too. Being slim and sleek, this value for money case adds no extra bulk to your device.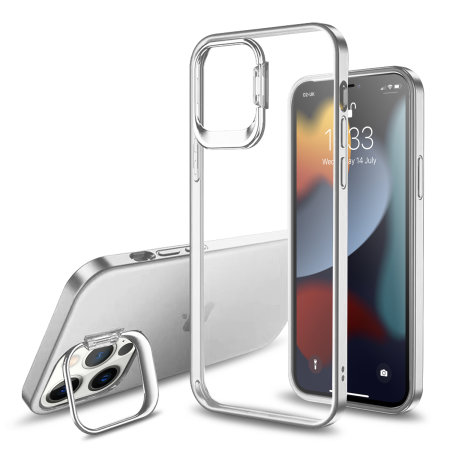 Available for £12.99/$14.99
Featuring raised bezels to protect your front screen and a raised camera ring around your iPhones camera, your device is fully protected from scrapes, bumps and drops with the Olixar iPhone 13 Pro Max Camera Stand Case . Not only does the back camera ring protect your iPhone 13 Pro Max's high-quality cameras, it also pulls out to be used as a stand to comfortably watch your favourite movies and shows. This low cost case is available in a range of colours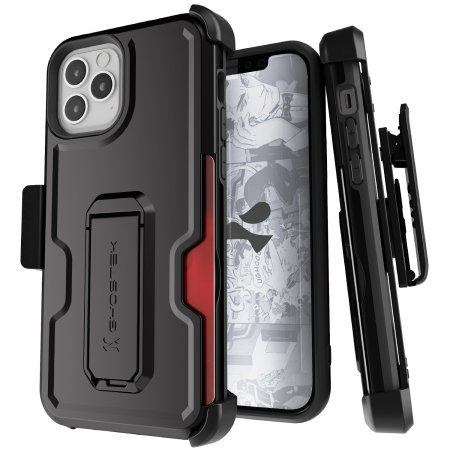 Available for £29.99/$34.99
The Ghostek Iron Armor 3 iPhone 13 Pro Max Tough Case is rated to withstand drops from 12FT and has been military-grade standard drop tested. If you are looking for a premium belt clip case with functionality and military protection, here it is! The durable poly-carbonate frame has a kickstand built-in for comfortable media viewing. The anti-scratch TPU case features buttons while the headphone port, charging port, and camera is left open for ease of use.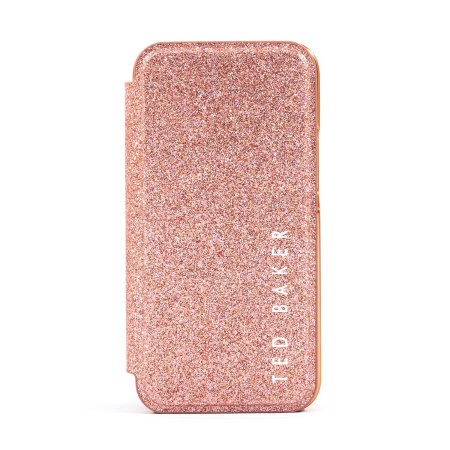 Available for £38.99/$44.99
How about a bit of bling? Not only does this Pink Glitter Flip Case from Ted Baker offer 360 degree protection for your iPhone 13 Pro Max, but it also allows you to check how you look instantly. Honestly! A really unique feature of this case is that it has a built in mirror, but this in no way detracts from the protection element if the case.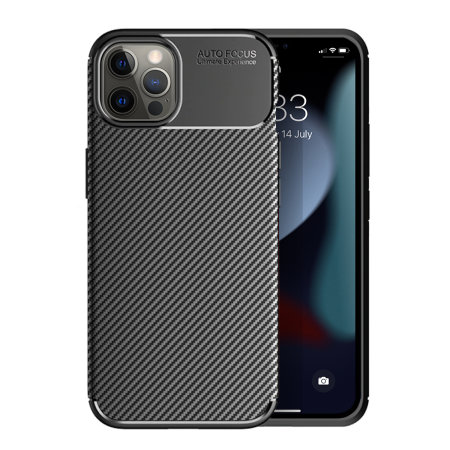 Available for £22.99/$26.49
This Olixar Genuine Leather iPhone 13 Pro Max Wallet Stand Case has it all! Not only does it offer 360 degree protection, it features 3 useful card slots for your ID, credit cards, debit cards & keys, as well as an inner pouch for your cash and receipts. A wallet and a phone case combined, ingenious!

5. Nudient Bold Linen Beige Case – For Apple iPhone 13 Pro Max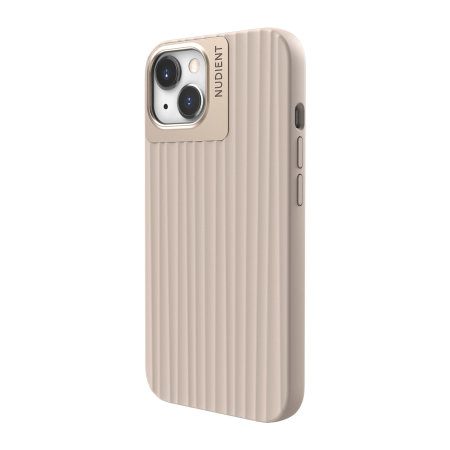 Available for: £28.99/ $30.49
Another iPhone 13 Pro Max case you're going to want to have a look at is the Nudient Bold Linen Beige Case which also comes in blue, black and a few other colours. This stunning case not only serves a stylish design but also provides the best protection you can get for your iPhone 13 Pro Max or iPhone 13. 
With this bold case, you'll be able to protect your phone from bumps, drops, scrapes and any other sort of damage your phone may face.
The case is made from 100% recycled PC plastic and features a smooth silicone for optimal grip, ensuring that the case is drop proof. The aluminium frame allows for extra protection for your device. This case also is wireless charging compatible, so you won't need to remove your case in order to charge your device wirelessly.
---
Thanks for reading this article on the top cases for the new iPhone 13 Pro and iPhone Pro Max. We hope that you found this useful and if you have any questions, please leave a comment below and we'll get back to you.
Matt Page
Matt Page is the newsletter guru and elder statesman of Mobile Fun with more than 15 years experience in E-Commerce having previously worked in the Mobile Content Sector. Sport is his main passion, and when he is not cheering on his favourite teams you can find him heavily indulging in his other main pastimes, namely music and real ale.