There are many Car Phone Holders out there that allow you to see the world without getting lost with the lack of directions. Car Phone Mounts allow you to project your smartphone without it being dropped and broken and keeping in the lines of the law. There are a few different types from the Windscreen, Dashboard, vent and magnetic, so you have the options which fit you and your car the best. We are listing the best Car holders for you to buy in 2021 to get you back in the world again…
---
1. 
Olixar Phone Holder for Car Windscreen or Dashboard (Have the option that fits you!)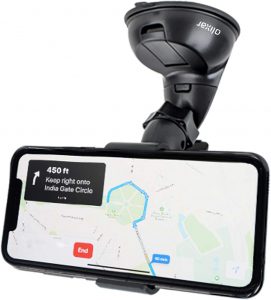 One of our favourite Car Phone mounts to buy in 2021 is the Olixar Phone Holder for Car Windscreen or Dashboard, giving you two options on where to mount your phone! Get yourself a sturdy car phone mount that will take all the twists and turns of rocky terrains with a strong suction lock clamp that will stay safely on your dashboard or windscreen with ease. Use your smartphone in portrait or landscape mode, whether it is as a satnav or a dashboard camera.
It can be used with any smartphone, even if it is wrapped in a bulky phone case! You do not need to remove your case to use this car phone holder. When in landscape mode, the cutouts are purposefully made to fit a charging cable to keep your phone on throughout the whole of the road trip.

---
2. Dual Attachment Windscreen & Dashboard Phone Holder (Long Arm for ALL Angles)

For those wanting extra safety for their smartphone and car phone holder, the perfect gift for yourself is the Dual Attachment Windscreen & Dashboard Phone Holder. With the extra attachment that can be stuck to your dashboard, you can choose to add extra security, particularly for off-road driving. There is also the option to stick just on the dashboard or the windscreen, to allow for a clear view on the road.#
This car phone mount can hold smartphones up to 45mm to 90mm in width so even if you have one of the largest of smartphones, even in a bulky phone case, it will be held safely and securely. There is a fully adjustable neck, allowing 360-degree viewing angles to be viewed by any person in the vehicle.

---
3. CD Slot Mount Universal Case Compatible Car Holder (Use your CD Player Again!)
There are many options to use your Smartphone as a Satnav for directions and we have another option for you. Rather than sticking onto your dashboard or windscreen, use the old CD slot that you may not have used in years! Buy the CD Slot Mount Universal Car Holder and get the perfect viewing angle on your phone. You can still play all of your favourite CDs while having your phone mounted in the CD Player, so it is a win-win with this piece!
Awarded best Car Phone Holder of a year by "CarBuyer", it is suitable for smartphones in or out of phone cases up to 11cm. It ensures extra safe driving with CD Slot Phone Holder out of the windshield light meaning no light glare and giving more windscreen visibility. It is very easy to mount and dismount your phone and the holder, so no need for technical abilities!

---
4. Magnetic Vent Mount Universal Smartphone Car Holder (Magnetise for effortless docking!)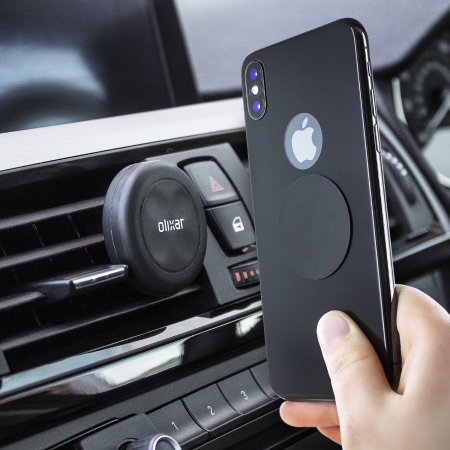 Another docking option for your Smartphone is on your Air Vents with the Magnetic Vent Mount Smartphone Car Holder, fitting all different types of vents. If you do not like bulky looking car holders, this takes up the smallest space with no clamps, allowing your phone to magnetically stick to it. It can be used on your desk and fits with all different smartphones, in or out of a phone case.
The Car Phone Mount comes with Magnetic Plates which can stick to your phone or the back of your phone case, which allow for a strong magnetic fit to ensure no dropping mid-drive. When you have the magnets, you can use all of Olixar's Magnetic Holders or chargers without swapping anything out.

---
5. 15W Wireless Charging Windscreen & Dash Car Holder (Coming Soon – Fast Charging!)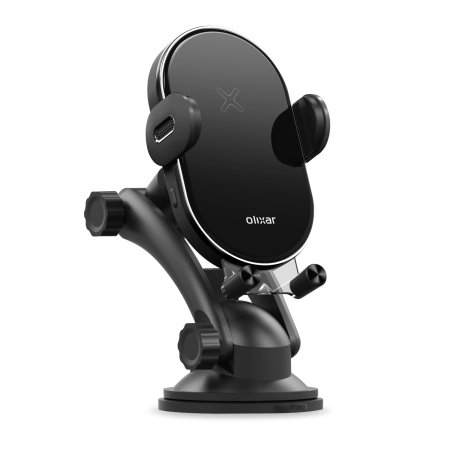 Our final pick is an up and coming preorder from Olixar's finest range of Car Phone Mounts to enable a fast wireless charge while getting your directions! Preorder the 15W Wireless Charging Windscreen & Dash Car Holder and get all your needs met. Save the messy charging wires and get a clean looking car while getting from A to B. A sturdy car phone mount that will support all of the bumpy roads that lay ahead.
This car phone holder supports all devices up to 110mm wide, including those with phone cases to show off your style. It has been created to support most wireless charging enabled smartphones in mind, so whether it is Samsung or Apple, you should be sorted. There is also overheating protection to keep your device cool while charging and being on for hours on end.

---
Wrapping Up
We hoped you enjoyed reading about the Best Car Phone Mounts to buy in 2021! If you want to know more about any more car phone mounts were mentioned in this blog or to see even more products available, please click here! Please view our video below to learn more about Olixar's award-winning Car Phone Holders to see what fits you best.
---
Georgia Ryall
Georgia Ryall is the Amazon marketplace apprentice, soaking up all the information like a sponge! After studying Media & Communications at University, is now stepping out to the digital marketing world and wants to learn it all! A huge lover of digital marketing, movies, and gaming (particularly her PS5!)
---