Wireless car charging is a smart and highly convenient feature which makes charging your device in your vehicle so much easier. Instead of having to carry a cable around with you or hunting in your glove box trying to remember where you put the charger last, wireless charging means you can charge your smartphone the minute you put it on the charging pad. Plus there is the added benefit of not having any messy and, to a point, dangerous snagging cables wrapped around your car interior. Couple that with a holder for your kit and you're on to a winner!
So with all this in mind, here is our guide to the best Wireless Charging Car Holders.
---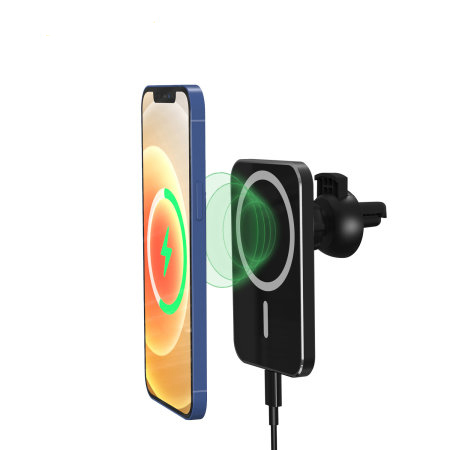 Available for £14.99/$17.49
The Olixar MagSafe Wireless Charger uses MagSafe technology to charge your phone quickly and easily once it is magnetically attached to the holder. Simply place your device on the holder and watch as it begins charging without having to connect any wires to the phone. This charger rotates using a high-quality ball joint, so it's easy to flip from portrait to orientation with one hand..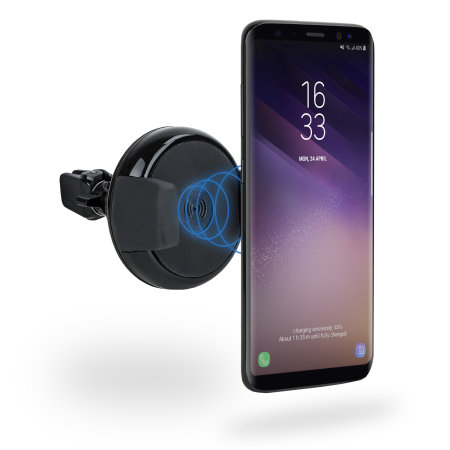 Available for £16.99/$19.99
Designed specifically for quick and intuitive charging, this universal Qi Wireless Charging Car Holder and Charger from Pama allows you to charge your Qi-compatible device without the mess of charging cables. The car holder uses Qi induction technology to charge your phone quickly as soon as it is placed into the holder, accommodating any device up to an impressive 110mm wide – including devices with cases applied.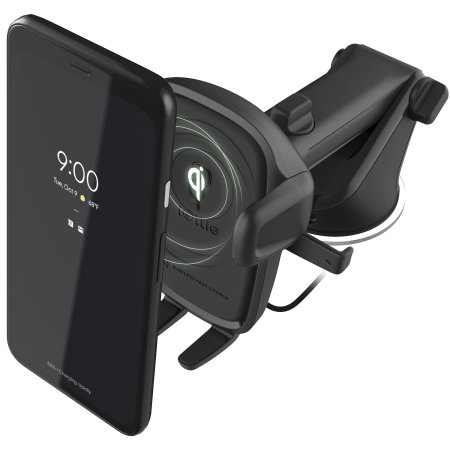 Available for £44.99/$51.99
Again, the iOttie 10W Easy One Touch 2 In-Car Wireless Charging Dash Mount uses Qi induction technology to charge your device. What sets this charger apart is the foot featuring a button which can be used to align your device for successful wireless charging. Another great feature of this mount compared to others is that it has an extendable arm, which offers a 225 degree arc – allowing for a variety of optimal viewing angles. Installation is easy too with the fail-safe suction cup mount.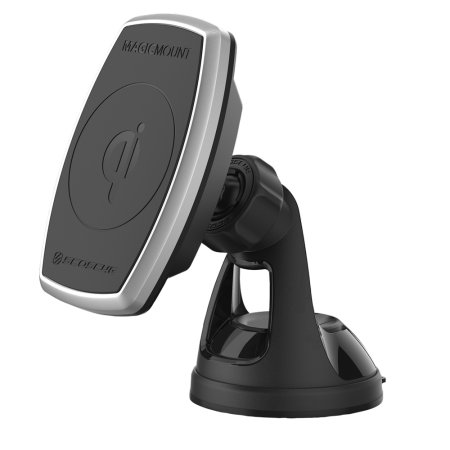 Available for £69.99/$80.99
Very much at the higher end of the price bracket, the Scosche 10W MagicMount Charge Magnetic Car Holder & Qi Wireless Charger offers up to 40% faster charging speeds than regular wireless charging. This charger has a super-strong adhesive pad which sticks to anything (We've tested it!). Being magnetic, this holder is compatible with all devices currently available on the market, hence the high pricing.

Available for £39.99/$46.49
The Macally 10W Qi Wireless Fast Charge Car Cup Phone Holder Mount features an adjustable base which fits effortlessly into most car cup holders making installation a breeze. A great innovation included in this accessory is the built-in FOD which means that when it detects a foreign object on your Qi enabled smartphone, such as a metal plate, the charging process will promptly stop to prevent overheating and damage to your smartphone. A 10 cm flexible neck and a 360º adjustable and rotatable holder allows you to comfortably position your phone.

---
Thanks for reading this article featuring the top 5 Wireless Car Chargers. We hope that you found this useful and if you have any questions, please leave a comment below and we'll get back to you.
Matt Page
Matt Page is the newsletter guru and elder statesman of Mobile Fun with more than 15 years experience in E-Commerce having previously worked in the Mobile Content Sector. Sport is his main passion, and when he is not cheering on his favourite teams you can find him heavily indulging in his other main pastimes, namely music and real ale.