ProMotion has finally been introduced to the iPhone 13 Pro, we here a Mobile Fun are super excited about this. It has been promised for sometime, and now it is available to us. Therefore we have made it our mission to find the perfect screen protector. We have listed some of our favourites in today's blog.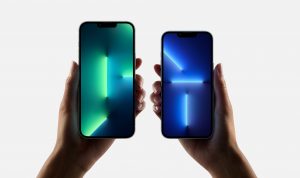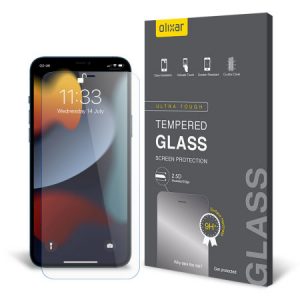 First on our list today is Olixar's tempered glass screen protector. This one here is a reliable and robust way to protect your display. With just the thickness of the 0.26mm this glass protector is like no other, as it is incredibly thin. When it is attached to your display it goes unnoticed, especially as the glass is crystal clear meaning for you to see the true beauty of the handset's OLED display.
Price: £14.99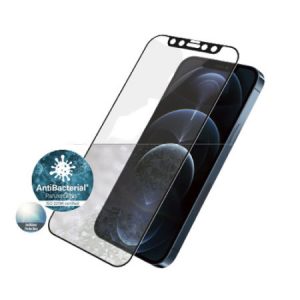 We now have the PanzerGlass screen protector that not only protects the display of your iPhone 13 Pro, but also protects your health. PanzerGlass has incorporated an anti-bacteria technology within, as it is now more important than ever that we protect ourselves against harmful germs. As our smartphone screens get used regularly throughout the day, they gather an immense amount of germs. So, it is important we take the right steps to keep ourselves protected. Another feature that has been added is an anti-glare formula, that prevents direct reflection from sun rays affecting your eyes.
 Price: £29.99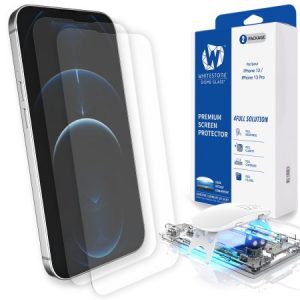 If it is long lasting and premium screen protection that you are looking for, we recommend Whitestone dome. As they are renowned for their high quality screen protector. The cost maybe slightly high in comparison to many other protectors, though it's price is definitely justifiable considering the protection your display receives post application. The application isn't quite the traditional two step process. However, it will still only take under 5 minutes to complete. The reason for it's complex application is to ensure it is fitted precisely and without any bubbles, which is such a relief!
Price: £44.99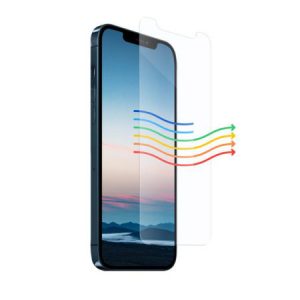 Next up we have the perfect way to defend your health against the blue light that radiates from off your handsets display. Ocushield are trusted brand that creates screen protectors that block 90% of blue light passing through the glass. If you tend to suffer with headaches and struggle to sleep at night, it might be a result of your handheld device. Blue light affects your melatonin levels. There are also major concerns of it causing damage to the retina cells of your eye. So, by attaching this glass protector to your display, you are not only avoiding the bill of a cracked screen, but also protecting your own health.
Price: £29.99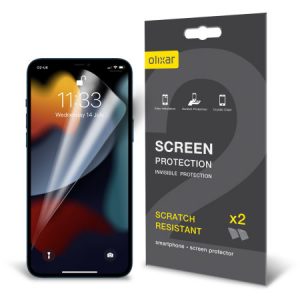 Of course we had to include a film protector within today's line up, and there is not one better, than the one from Olixar. When purchasing you not only get one, but two protectors! Allowing for you to provide immediate protection to your handsets display, for if in the event of the first becoming damaged. Film screen protection goes unnoticed when attached to your screen therefore, you can withhold the original look of the iPhone 13 Pro, which looks spectacular!
Price: £9.99

Wrapping Up
Thank you for taking the time to ready today's blog. If you would like to browse for more screen protectors for the iPhone 13 Pro check out out website.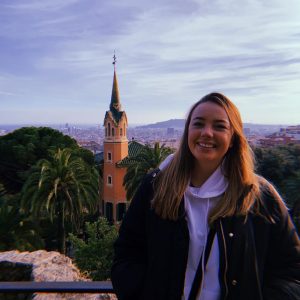 Katie Gorevan
Katie creates video content for the Mobile Fun YouTube channel, she has worked within video production for 6 years. When she is not producing video content she is more than likely listening to music, or finding other ways to be creative.