If you are thinking of getting your hands on either the iPhone 13 or the iPhone 13 mini, then I would suggest investing in a high quality screen protector, to avoid any damage happening to the marvelous OLED display of the handset. The Super Retina XDR display of these devices deserves only the best, that being said we have curated a line up of screen protector recommendations for you today.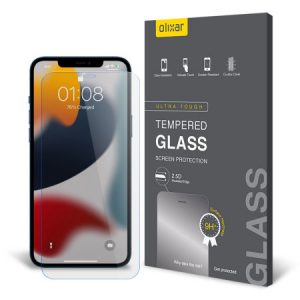 Starting off today we have the tempered glass screen protector from Olixar. Tempered glass is a favorable choice of screen protection for many smartphone users, this being because of it's robust and strong construction. This is most definitely applies to this one from Olixar. You'll be able to use your phone seamlessly with this protector attached.
Price: £14.99
Olixar iPhone 13 Tempered Glass Screen Protector

Olixar iPhone 13 mini Tempered Glass Screen Protector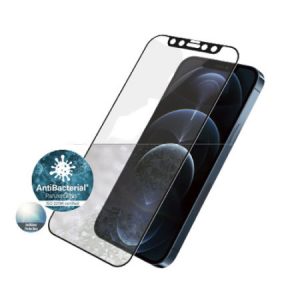 Now more than ever we are more concision of the harmful bacteria that we come into contact with, on a day to day basis. Smartphones surprisingly have 25,127 bacteria per square inch, which results in being the most unhygienic item that we enchanter each day.  PanzerGlass screen protector not only offers the screen of your phone protection, it has also been made with an anti bacteria technology to protect your health. The glass also supports an anti-glare formula to protect your eyes from direct sun-rays reflecting from off your screen.
Price: £29.99
PanzerGlass iPhone 13 Anti-Glare Screen Protector

PanzerGlass iPhone 13 Mini Anti-Glare Screen Protector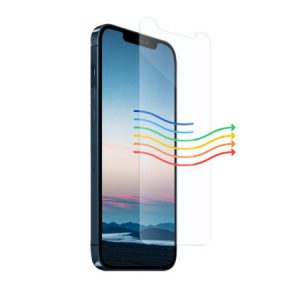 Again, here is a yet another protector that goes beyond providing protection to the display of your handset. OcuShield are known for their anti-blue light screen protectors, it is able to prevent 90% of blue light passing through the glass. The reason for why this is important, is that studies have found that the blue light that radiates from off the screens of our electronics, affects our melatonin levels. Leading to headaches, sleep issues and concerns of damage occurring to the retina cells of our eyes.
 Price: £29.99
Ocushield iPhone 13 Anti-Blue Light Glass Screen Protector

Ocushield iPhone 13 Mini Anti-Blue Light Glass Screen Protector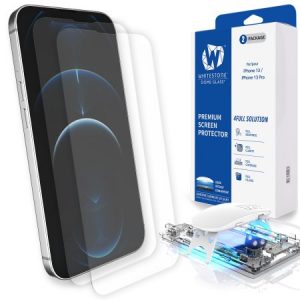 Our next protector is fairly costly in comparison to the other options that feature today. The Whitestone Dome glass screen protector, has a slightly complex installation, though all the steps that are involved to apply the glass, are put in place to ensure that you get a bubble and dust free installation. This 9H tempered glass provides premium protection to your display, therefore It's cost is justifiable in reflection to quality of the protector. This is only available for the iPhone 13.
Price: £44.99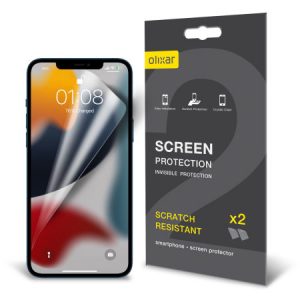 Finishing off today is a the Film Screen protector from Olixar. Adding a film screen protector to your handset means for almost invisible protection. Also when attaching a case, you can do so with ease. If you have used a film to protector previously, you may have experienced friction when scrolling through your phone's contents. However, this is far from the case with this one from Olixar, due to it's smooth feel. This is the perfect way to defend your display from those everyday scrapes and scratches.
Price: £9.99
Olixar iPhone 13 Film Screen Protectors – Two Pack

Olixar iPhone 13 Mini Film Screen Protectors – Two Pack

Wrapping Up
Thank you for reading, I hope you have found this blog useful. If you haven't found the protector that you are looking for in today's line up, check out our website to see more.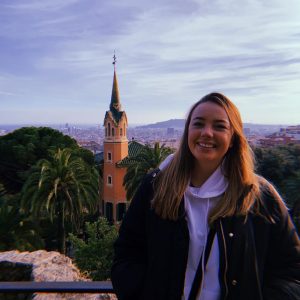 Katie Gorevan
Katie creates video content for the Mobile Fun YouTube channel, she has worked within video production for 6 years. When she is not producing video content she is more than likely listening to music, or finding other ways to be creative.