"It's a great way to stay in shape!" 
If riding a bicycle or motorbike is one of your favourite ways to get around town, you're going
to want to have the option of some varied, safe and subtle roadside entertainment platforms
on your side.
Today we are going to divulge ourselves into some of, what we think, are definite go to's when multitasking on two-wheeled vehicles.

Available for £12.99 / $17.91
Features include:
360° rotation
Touchscreen friendly
Complete protection of device
Secure grip on handlebars
Holds devices between 4.7″-6.5″
Simply click your device into the four claws & encompass your device into a securely gripped mount that will sit perfectly on the handlebar so that you are in full control of your journey ahead.
With a touchscreen friendly nature, this mount does not impede on your ability to use your device as & when whilst sitting in its new housing. Instead of having to stop & start constantly on your trip, the Wozinsky Mount has a 360° adaptable holder can really make using your device that much easier whether you're hauled in traffic or stopping for a quick break.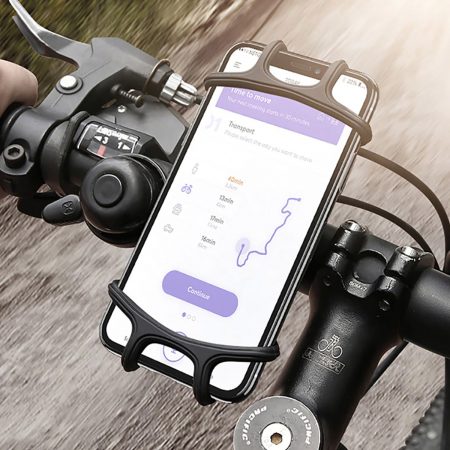 Available for £9.99 / $13.79
Features include:
Durable, non-slip design
Easy installation
Improves biking experience
Works on devices with/without cases
Designed to be compatible with most handlebars
Appreciate your travelling experiences that much more with this silicone bike mount from Olixar. Dirt resistant & washable, with an easy installation process; this is a bikers dream accessory.
No need to stress about the terrains your crossing or weather that strikes suddenly, Olixar has you covered! The strength of this silicone is immense, but yet is quite gently to the touch & a compatibility with phone up to 7″, meaning it is definitely a bike mount with total security.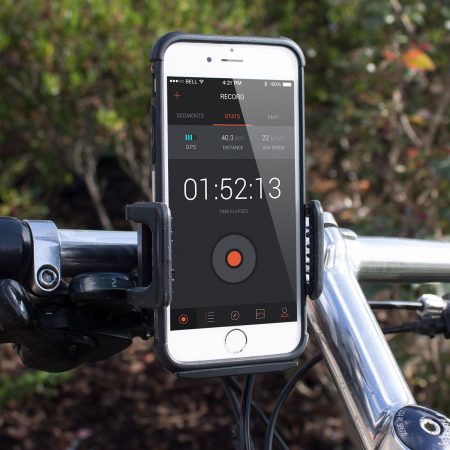 Available for £9.99 / $13.79
Features include:
Secure mounting
Quick release button
Holds devices between 54mm – 100mm (width)
Works on devices with/without cases
Designed to be compatible with most handlebars
Map out routes for your spontaneous adventures that take you all over! With an easy clip in/clip out button, you can access your device with speed & ease. Being a universal phone mount, you can purchase this accessory with the full trust that it is compatible with all/most devices with or without a case.
Unfortunately this mount does not have a 360° adaptable rotation but it doesn't make it an accessory not worthy of purchasing!

Wrapping Up
Whether you're on a bicycle or a motorbike, there is no reason why you cannot enhance your biking experience. With these two-wheeled friendly accessories you will be able to travel with much more precision & ease, whilst being entertained & well informed with no interruptions
on the road.
We appreciate your time & hope you enjoyed this article. If you have any queries/questions, please leave a comment below.
Junita Minhas
Junita is a digital marketing apprentice that is discovering a new found passion in technology & developing her creativity.