Smart products in our new and improved smart homes have increased the ease of living than ever before. From listening to music to getting cooking instructions, there is so much technology to find information without even touching our phones. This is shown with the small but mighty Google Home Mini. They are staples in everybody's homes but shockingly there are ways to improve them even more. We are here to show you the best Google Home Mini Accessories to buy in 2021…
---
1. 
Olixar Wall Mount for Google Home Mini or Nest Mini Holder (2nd gen) (Mount your Tech in your Home!)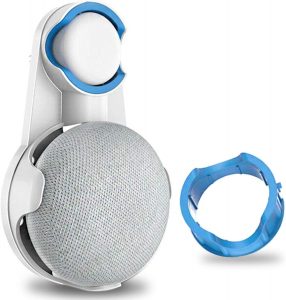 Our Google Home Mini's are an expected part of everybody's home from the bedroom for blasting music or helping out on recipes in the kitchen. Do you not know where to put yours though? The perfect solution is the Wall Mount for Google Home Mini, allowing you to clear your surfaces. It is super stylish, fitting in with any home's or office aesthetic and fits into any UK/EU/US plug socket. The lightweight design allows you to change location if you wish to travel with it.
The Alexa Wall Mount utilises the original Google USB adapter and allows you to hide any cables leaving you with that clean look in any room. Lifting the Home Mini off the floor or table sides allows you to be cable-free and adds a seamless transition. Save money on speakers as with mount puts your Google Home Mini vertically, allowing the sound to travel further, perfect for a party!

---
2. High Power UK Mains Charger With Micro-USB Cable 1m (Never Lose Power!)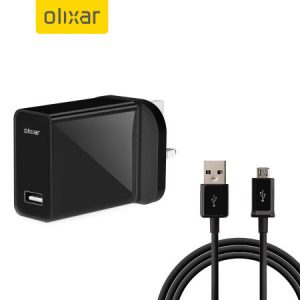 You never want your Google Home Mini to ruin out of juice so you can no longer set calendar reminders or ask your daily facts that you may need. Prevent this from happening with the High Power UK Mains Charger With Micro-USB Cable 1m! With a two-pack package, get yourself a 2.4 Amp Wall Plug which enables fast, stable connections to your Google Home Mini and a 1M Micro-USB to fit slot perfectly into the device.
This set imagined for your Google Home Mini can also be used for a multitude of other devices such as smartphones and tablets. The USB cable is sleek and durable meaning it will last forever, while easily being mouldable to be used discreetly to hide the messy look.

---
3. UV-C Mini Disinfection UV Sterilisation Light For USB-C Devices (Keep the Port Clean)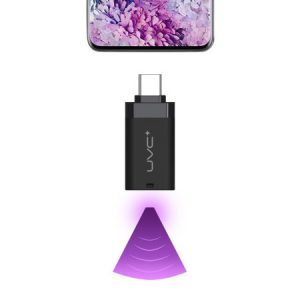 Keeping your devices clean from viruses or even from clogging up can be a real challenge, which means they do not last as long. There is now an amazing gadget that can destroy up to 99% of bacteria on the go or in your home called the V-C Mini Disinfection UV Sterilisation Light For USB-C Devices. This handy little gadget can be plugged into any USB-C device such as smartphones or tablets and can be used to keep your Google Home Mini clean from the outside world.
One of the handiest Google Home Accessories to keep it sterile in under 5 seconds with a high-precision special wavelength ultraviolet light UVC to sterilize and disinfect the surface and even Micro USB port. You can also use other items with the portable and small design to use on trolleys while shopping or any surfaces used by many people.

---
4. Veho Kasa Bluetooth App-Controlled Smart LED B22 Lightbulb 7.5W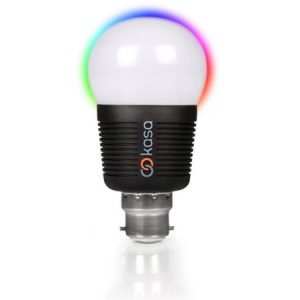 Smart technology products are growing by the second and you can now connect light bulbs and your technology to be controlled remotely. This is with the Veho Kasa Bluetooth App-Controlled Smart LED B22 Lightbulb 7.5W which offers a multitude of fun options to light up your favourite room. You can control the colours or illuminations of a lamp with your smartphone or Google Mini Home. Allowing you to command a colour or a tap of a button to ensure your comfort at home.
The smart bulb allows for automated scheduling so that it comes on at a typical point that fits perfectly into your life. 15,000 hours of light are offered with low energy lighting to fit into any home, especially one that may be environmentally friendly. The perfect home accessory to merge all of your technology together.

---
Wrapping Up
We hoped you enjoyed reading about the Best Google Home Mini accessories in 2021! If you want to know more about any of the products mentioned in this blog or to see even more products available, Please Click Here! Please view the Mobile Fun Website for phone accessories, Gaming products, office products and more!
---
Georgia Ryall
Georgia Ryall is the Amazon marketplace apprentice, soaking up all the information like a sponge! After studying Media & Communications at University, is now stepping out to the digital marketing world and wants to learn it all! A huge lover of digital marketing, movies, and gaming (particularly her PS5!)
---