Samsung unveiled the Z Flip 3 5G at its Galaxy Unpacked August 2021 Event, bringing in a number of updates and improvements. The Galaxy Z Flip 3 5G now features a larger cover display, a water-resistant construction plus a faster processor.
It's also available in four colourways; Black, Lavender, Cream, and Green.

As with any Samsung flagship smartphone launch, there's a great selection of official accessories available and the Galaxy Z Flip 3 5G is no different. With various cases, chargers, earbuds, and more to choose from. we've shortlisted the best Official Samsung Accessories for the Z Flip 3 5G for an enhanced user experience.
---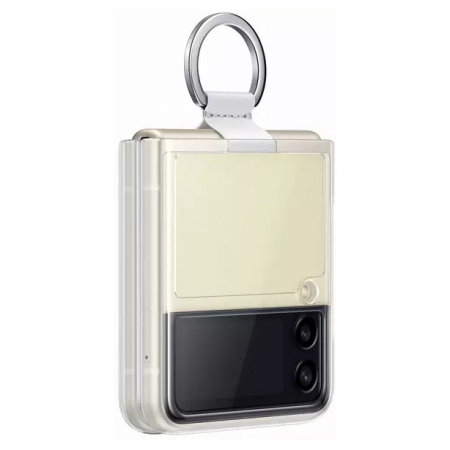 Available for £24.99/$28.99
First up we have the Official Samsung Galaxy Z Flip 3 5G Ring Case. Noting a completely clear design, this is one of two new official case types to Samsung's accessory line-up. Being transparent, this case allows for the original lines and colour of your Z Flip 3 to shine through and looks great on all four colours of the Z Flip 3. Overall the case is slim and lightweight, with the finger loop providing an extra secure grip of your Z Flip 3, but also adds further security and decreases the chances of your phone being snatched from your hand.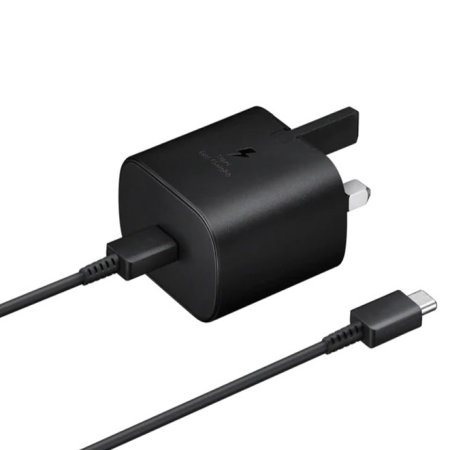 Available for £24.99
With Samsung no longer including mains charging plugs in the box of the Z Flip 3 5G, this is a must-have accessory to ensure your Z Flip is kept topped up with power. This particular Super Fast Official Samsung charger features a USB-C Port and has a relatively compact design. Coming complete with a USB-C to USB-C cable (the exact same cable which comes in the box), means you'll have one spare for use in the car, at home, in your office, or when it's simply time to replace the cable which comes within the box.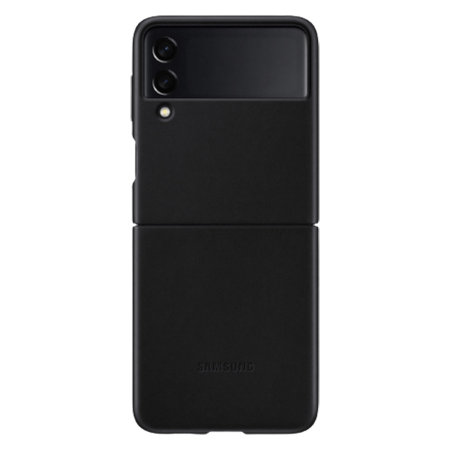 Available for £74.99/$86.99
Samsung has a number of different official cases available for the Z Fold 3 5G, with this Genuine Leather case being another stand-out. Crafted from soft premium leather, the case wraps around the back and edges of the Z Flip 3 5G to help protect against scratches and shock. Overall the case is slim, lightweight and gives the Samsung Z Flip 3 a luxurious look. If black isn't the colour for you, the case is also available in green and mustard.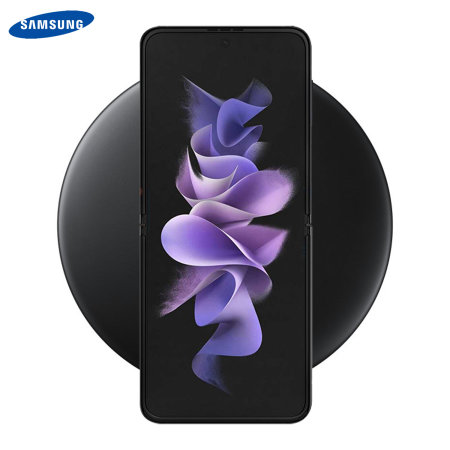 Available for £29.99/$34.99
The Samsung Galaxy Z Flip 3 5G supports 10W Fast Wireless Charging, making this official charging pad the perfect wireless charger with its output of up to 10W. With a sleek and slim design, this wireless charging pad won't look out of place in any office or home. Removing the need for messy wires, simply place your Z Flip 3 5G onto the pad and watch it charge to full in approximately 2 hours. It's worth noting, a mains charging pad and charging cable are still required to power the charging pad, with neither being included in the box by Samsung.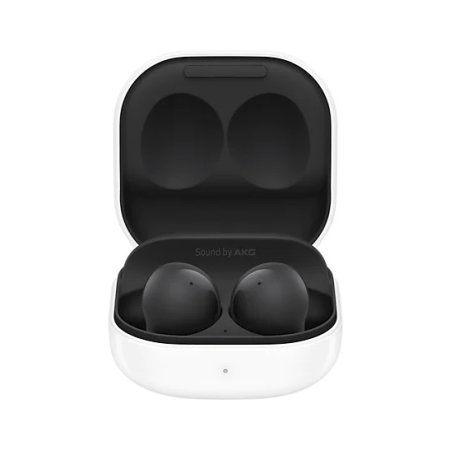 Available for £138.99
As with the mains chargers, headphones are no longer included in the box with the Galaxy Z Flip 3 5G, meaning they need to be bought separately. Released at the same time as the Z Flip 3 5G at the Unpacked Event, the Galaxy Buds2 are a great true-wireless earphone to opt for, especially as they match the colour of the lavender, green, and black Z Flip 3 5G models. Making improvements from the original Galaxy Buds, the Buds 2 feature Dynamic 2-way speakers for a balanced sound, a 3 mic system, and Active Noise Cancellation. They're also available in four colour options; graphite, lavender, olive and white.

---
Wrapping Up & Recommendations
Thanks for reading this article on the best official accessories for the Samsung Galaxy Z Flip 3 5G. We hope that you found this useful and if you have any questions, please leave a comment below and we'll get back to you.
---
Amit Patel