The Samsung Galaxy A22 features a 6.4″ Super AMOLED display, while the A22 5G features a 6.6″ TFT display, which are both great for watching videos and gaming. However, they don't quite match the same experience as watching videos or gaming on a larger display, which is why we've found the perfect product that allows you to connect your A22 or A22 5G to a tv, monitor or projector.
---
Connecting your Samsung Galaxy  A22 / A22 5G to your TV, Monitor or Projector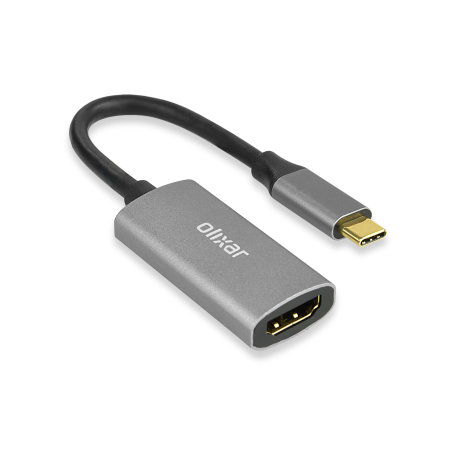 Using this adapter from Olixar, connecting your Galaxy A22/A22 5G is extremely quick and easy. Additionally, unlike other adapters on the market, this Olixar USB-C to HDMI does not require a power source, making connection even easier.
Using the Olixar adapter is simple, meaning you'll be set up in no time by following the below instructions:
Plug in the USB-C end of the adapter into your Samsung Galaxy A22/A22 5G
Connect a HDMI cable into the adapter
If you've not done so already, plug the other end of the HDMI cable into a HDMI port on your TV or monitor. HDMI ports are typically found at the rear of TVs, monitors and projectors.
Navigate to the HDMI source on your TV / Monitor
Sit back and enjoy content including videos, photos, games, and more from your Galaxy S21 on the big screen.
Additionally, the Olixar Samsung Galaxy A22/A22 5G USB-C to HDMI Adapter has a number of useful features including supporting both 1080p and 4K resolution at 60Hz, meaning you can watch videos with crystal clear clarity.
---
Wrapping up
We hope this guide was useful and answered your question on how to connect your Samsung Galaxy S21 to your TV, monitor or projector. If you've got any questions, please leave your comments down below!
---
Amit Patel