The Samsung Galaxy A22 5G is a great performing smartphone with a 6.6″ display and if you've decided to upgrade to the A22 5G, you'll certainly want to keep it protected and looking like it's fresh out of the box.
To help make choosing your next smartphone case easier, we've created the guide for the Best Cases for the Samsung Galaxy A22 5G.
---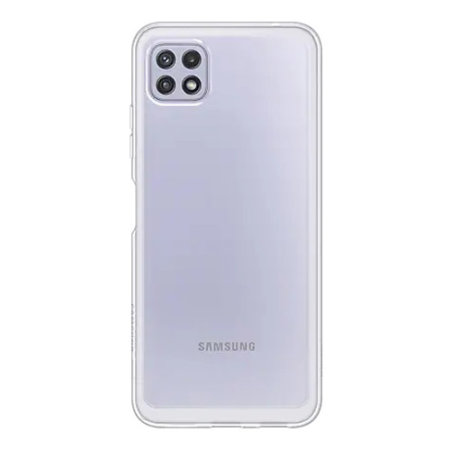 Available for £14.99/$17.49
First up we have the Official Samsung Slim Cover Case. Made from a durable & flexible TPU material, the case is slim, sleek yet protective especially as it'll guard against shock and scratches without any issues. With a transparent design, this is a case for those who want their A22 5G to showcase through, especially if you've bought your handset in the Mint or Violet colourways. Samsung has also included cut-outs for users to attach a lanyard/loop, a feature that is not widely available on cases anymore.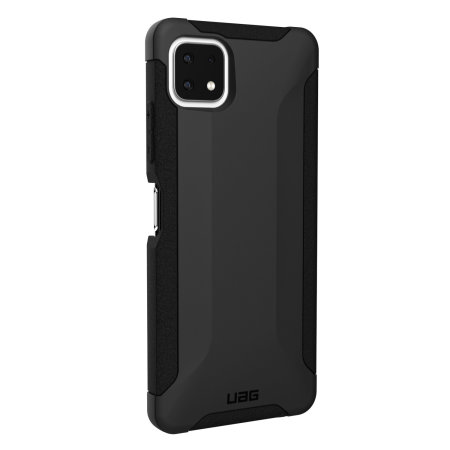 Available for £19.99/$23.49
If you're looking for a tough and ultra-protective case then look no further than the UAG Scout Galaxy A22 5G Protective Case. Designed to exceed military drop-test standards, the UAG Scout will guard your A22 5G against drops and scratches. Additionally UAG has managed to make the Scout case relatively slim, especially when comparing against other tough cases on the market which are often bulky.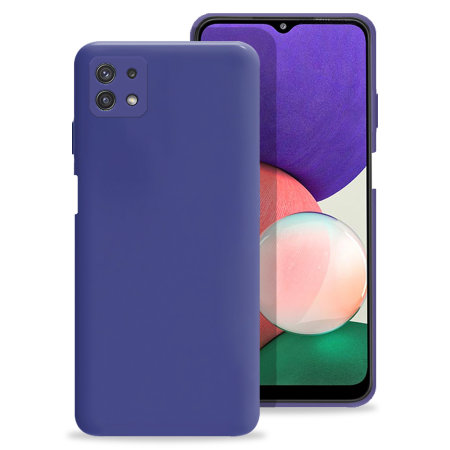 Available for £9.99/$11.99
Silicone cases have proved to be extremely popular recently, with Samsung creating Official cases for their handsets too. However, when it comes to the A22 5G, Samsung has very few official offerings, let alone a silicone case, which makes this Olixar Soft Silicone case a great alternative. The case itself is custom moulded to be slim and lightweight, while the silicone material used provides extra grip while your A22 5G is in your hand.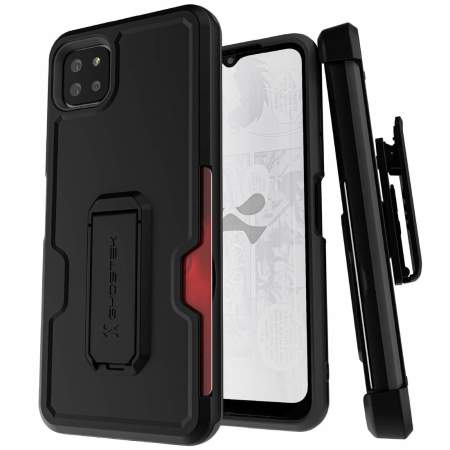 Available for £29.99/$34.99
Yet another tough case for the Galaxy A22 5G, although with a number of unique differences, which is why we've included the Ghostek Iron Armor Case in our best cases list. With a multi-layer design, you can expect your A22 5G to be well protected from scratches, drops and shock too. Where the Iron Armor differs from other tough cases is that it features both a built-in cardholder and a detachable belt clip, both adding to the versatility of the case.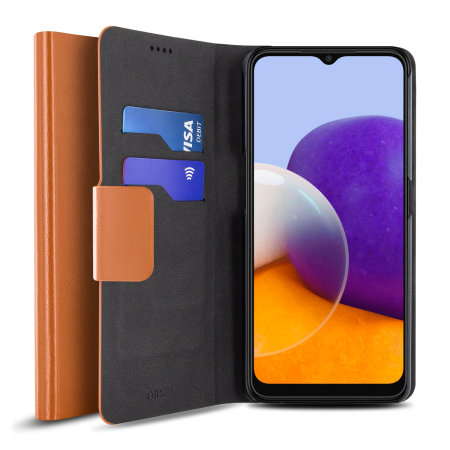 Available for £7.99/$9.49
Made from a faux leather material, the Olixar Leather-Style Wallet Case is durable and provides great all-round protection as it wraps around the front, back and sides of the Samsung A22 5G. As expected with a wallet case, Olixar has included two card slots on the interior for storing credit/debit cards, ID, or anything else of a similar size. They've also made the case with a folding stand function for watching videos and movies.

---
Thanks for reading this article on the top cases for the Samsung Galaxy A22 5G. We hope that you found this useful and if you have any questions, please leave a comment below and we'll get back to you.
Amit Patel