With the Samsung Galaxy S21 Ultra being the flagship of the Samsung S Series range, it's packed full of features including a 6.8″ AMOLED display, S Pen support, an amazing quad lens rear camera plus an overall stunning design.
As with most modern flagship smartphones, the S21 Ultra is far from low cost, with it starting at £1,149/$1,199. With that in mind, you'll want to keep your latest investment protected, which is why we've created this guide for the Best Galaxy S21 Ultra tough cases.
---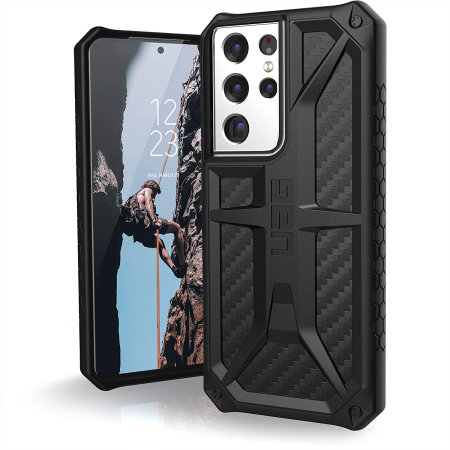 Available for £49.99/$59.49
Coming top of our best tough cases guide is the Monarch Carbon Fibre Case from UAG, which boasts an impressive 5 layer construction that combine together to provide excellent protection for the S21 Ultra. If that's already not enough, the UAG Monarch has been designed to exceed military drop-test standards, giving you peace of mind that your S21 Ultra will be protected from accidental drops. Even though this case has five layers, it's still capable of wireless charging the S21 Ultra and notes a stylish carbon fibre design too.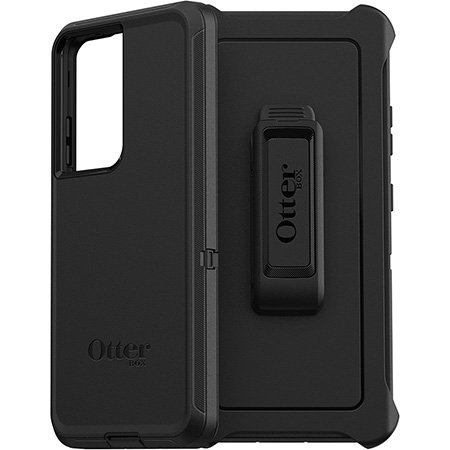 Available for £42.99/$51.49
OtterBox have a history of creating some of the best phone cases in the market and the Defender Series has long been part of their range, proving to be popular time and time again. Noting a minimal design, the OtterBox Defender S21 Ultra Case is one of the toughest cases on the market and will guard your S21 Ultra against not only scratches but drops and bumps too, which is thanks to the three layers of protection. OtterBox have gone further by including their Drop+ technology plus incorporating port protection and raised edges around both the S21 Ultra's camera lens and screen. As with every OtterBox defender, it comes with a removable belt holster which can either be applied to the front or back of the case.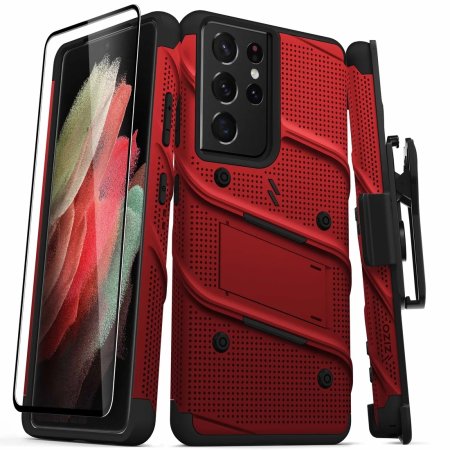 Available for £19.99/$23.99
Tough cases don't always have to be black, which is often the case with these types of cases, which is where Zizo have broken away from the trend with their durable Bolt Tough cases. Available in colourful red and blue tones, plus the standard black and grey, the eye-catching Zizo Bolt case can be found in a number of colour options. It's not only a great looking case either, as it boasts military-grade protection too, meaning your S21 Ultra is guarded against scratches, knocks and drops. Zizo have also included a screen protector with their Bolt Series cases for 360-degree protection for the Samsung S21 Ultra. Finally, the Bolt also includes a built-in media viewing stand and a detachable belt clip too, making it excellent value for money.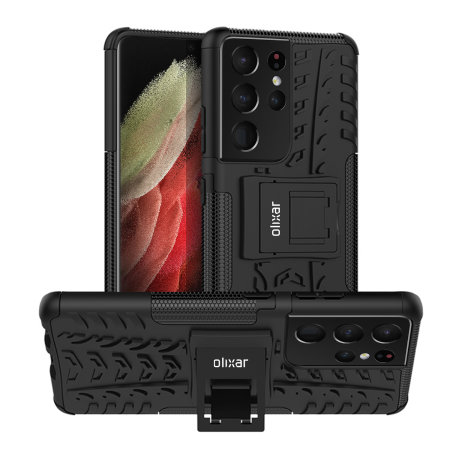 Available for £7.99/$23.99
For those that want a tough, protective and durable case in a relatively slim package, then the Olixar ArmourDillo S21 Ultra Case is for you. Unlike other tough cases, the ArmourDillo Case is lightweight and adds minimal bulk to the S21 Ultra, even though it features a dual-layer design. Olixar have also included a built-in stand for watching content on the go or even video calls, whilst the rear textured pattern is functional too, in that it enhances the grip of your S21 Ultra when in your hand.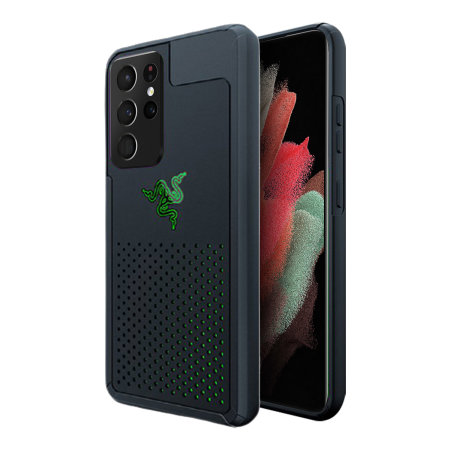 Available for £44.99/$53.49
Known for their gaming products, Razer have turned their focus to the smartphone case market with the S21 Ultra Arctech Protective case. Sporting Razer's logo on the rear of the case, the Arctech incorporates cooling technology, which also looks stunning too. When it comes to protecting the S21 Ultra, the Razer Artech case features reinforced side panels and has been drop test certified, meaning it will guard against drops and impacts.

---
Wrapping up
We hope this guide was useful and you were able to find a tough case for your Samsung Galaxy S21 Ultra. If you've got any questions, please leave your comments down below! Alternatively, check out our other articles and guides on the S21 Ultra.
---
Amit Patel