Now in its third generation, Sony's latest flagship smartphone, the Xperia 1 III (1 Mark 3), brings about a number of new features including the world's first 4K 120Hz display, an improved processor, a larger battery and camera improvements. Additionally, Sony has made upgrades to its flagship phone's fast charging and wireless charging capabilities.
As with many flagship smartphones in this day and age, the Xperia 1 III has a high price tag and so keeping it protected and looking fresh out of the box, you'll certainly want to combine it with a case.
Finding a case that meets your individual requirements can be time consuming and so to make choosing a case for your Sony Xperia 1 III quick and easy, we've created this guide on the best cases, which varies by brand, price and case type.
---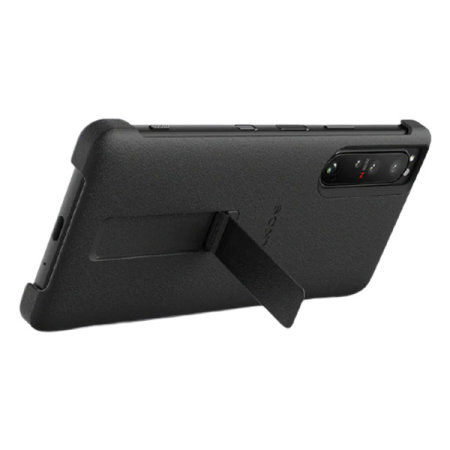 Available for £34.99/$40.49
Being part of Sony's official accessory lineup for the Xperia 1 III, the Style Cover stand has been made to the highest of standards, giving the case a high quality finish, in addition to being durable. The case itself is slim, lightweight yet protective and also features an anti-bacterial coating. The kickstand on the rear of the case is a welcome feature and makes watching videos and movies on the go comfortable. Sony has also made the Style Cover Stand case available in both black and purple, which match the Xperia 1 III's Frosted Black and Frosted Purple tones.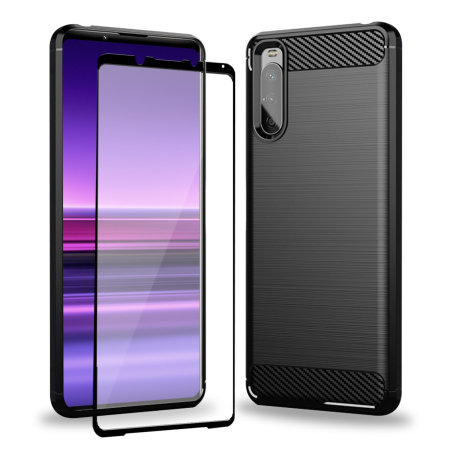 Available for £19.99/$23.49
The Olixar Sentinel for the Sony Xperia 1 III provides excellent value for money as it includes both a case and screen protector. The case notes an eye-catching dual-tone finish of brushed metal and carbon fibre which not only looks great but is also functional through enhancing grip levels. It's also protective too and features shock and impact absorption properties. Combine this with the included tempered glass screen protector and you've got 360-degree protection for your Xperia 1 III.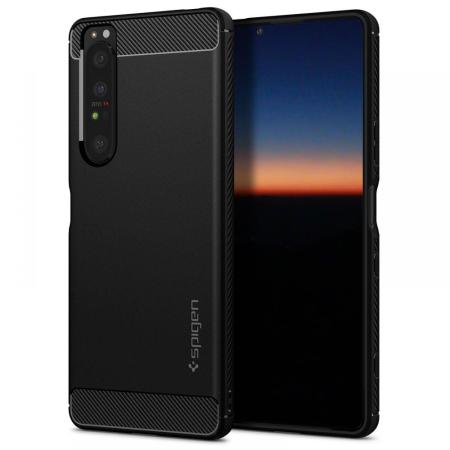 Available for £24.99/$28.99
The Rugged Armor has been a long-standing feature of Spigen's range, with it never failing to disappoint. Designed to be slim and lightweight, the case still excels when it comes to protection thanks to the inclusion of Spigen's Air Cushion Technology which absorbs shock caused by an impact. Spigen has also made the Tough Armor with a raised a lip around both the front edge of the case and the camera module, to provide even more protection for your Sony Xperia 1 III.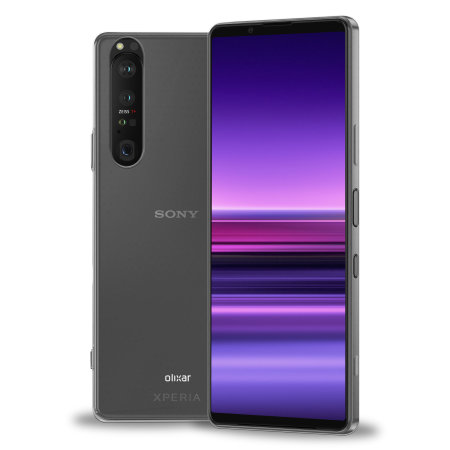 Available for £6.99/$8.49
The Olixar Ultra-Thin is aptly named as it is as the name suggests, extremely thin. Made from a durable silicone gel material, the case is custom moulded for a perfect fit for the Xperia 1 III. With a completely transparent design, the case also allows for your Sony Xperia 1 III's original colour to showcase through. It's worth noting, due to the thin design of the case it's naturally not the most protective case and so will only protect against scratches and very minimal drops.

---
Thanks for reading this article on the top cases for the Sony Xperia 1 III. We hope that you found this useful and if you have any questions, please leave a comment below and we'll get back to you.
Amit Patel