With so many different accessories on the market, and so many modes of gaming used, you may feel overwhelmed searching online for that perfect addon to your setup. We have taken on the extraordinary task of showing you the top 10 accessories for the Gamer in your life. This will be a mix of gaming products to make those games even better to accessories for your life, to rep your favourite character/game with a fun product!
---
1. SureFire AXIS Mouse Bungee Multi-Port Hub (Charge and play neatly!)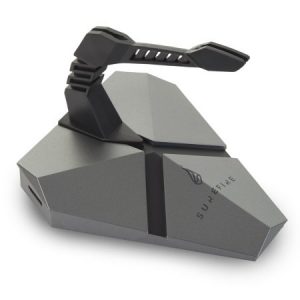 A PC gaming must-have is the SureFire AXIS Bungee Multi-Port Hub, a multi-purpose accessory that fits on your desk. The hub has a multi-coloured backlight which will fit perfectly in your setup. A flexible arm holds the mouse cable securely, creating a high percentage of movement and freedom. Keeps the cable management together also, with charging cables neatly slotted around the back.
The AXIS hub has 3 USB 3.2 type-A ports and 1 microSD slot to provide connections for USB Sticks, memory cards, additional mouse or keyboard or even charge your phone. Keeping everything together and neat, and having everything close so you do not have to move mid-game.

---
2. Belkin Play Series 10,000 mAh Gaming Power Bank & Stand (Keep the games going for longer and longer!)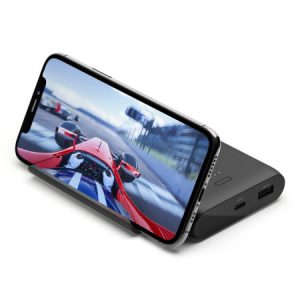 If you have a long journey and wish to play and stream on the go, but your phone's battery gets drained from use, the Belkin Play Series 10,000 mAh Gaming Power Bank & Stand, which gives you 36 extra hours of battery life! It also works as a phone stand, so whether you are playing or scrolling, it will continue to charge while you play comfortably.
You can also power 2 devices at the same time, so whether you have 2 friends on multiplayer or want to charge your gaming controller as you play.

---
3. Asus TUF Gaming K1 RGB Keyboard (Hit every move right with the perfect sidekick!)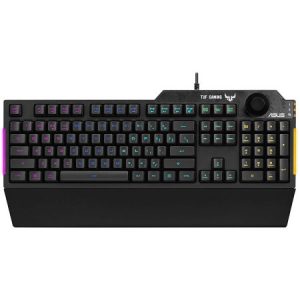 If you need a reliable gaming keyboard to cater to all your needs, including fit into your backlit multi-coloured setup, the Asus TUF Gaming K1 RGB Keyboard is the one for you! It features a volume knob, customisable RGB illumination, sideboard lights and programmable keys. The perfect PC gaming accessory for any serious gamer.
The keyboard is very durable being water-resistant up to 300ml, allowing for any mid-game accidents with your drinks on standby. It has onboard memory if you wish to bulk up on top of your memory cards, allowing you to personalise your play!.

---
4. Seagate Basic External USB 3.0 Hard Drive – 1TB (Keep your favourite games and get new ones – no choice!)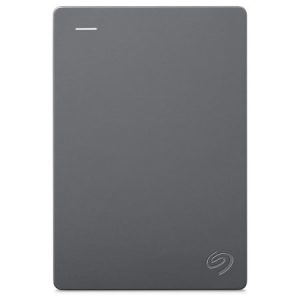 The heartache of buying a new game but having no space to download it and having to choose which of your favourite games to delete can now be a memory of the past! Grab Seagate Basic External USB 3.0 Hard Drive which gives you 1TB of extra memory, so you do not have to lose any of your games.
It works with multiple uses such as saving memories like images and home videos, with it being a simple no download software with a USB cable, so can be used on your computer with ease. It is light and compact which means if you wish to take it on your travels, it is very easy to do so.

---
5. Baseus RJ45 Cat 6 Ethernet Cable – 8m (Get the superspeed online game and no lag!)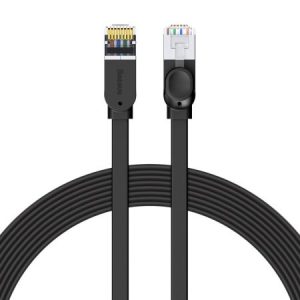 If you are struggling to get wins on your online campaign and letting down your teammates due to a bad wifi signal, you need to grab Basesus RJ45 Cat 6 Ethernet Cables – 8m! It is very easy to set up, connecting one side to your modem and the other to your laptop/pc or device, allowing for faster and reliable speeds to that particular device.
The ethernet cable has large universal compatibility whether it is console gaming, PC gaming, television and routers. It is made from high-quality materials which shield from interference and noise but flexible and soft to the touch.

---
6. Turtle Beach Stealth 600P Gen2 Wireless Gaming Headset (Get that Superhuman hearing advantage!)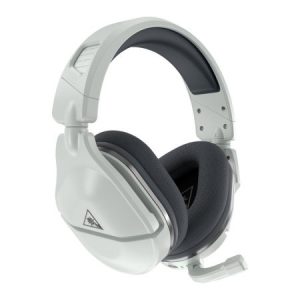 Make sure no enemy sneaks up from any angle when playing Call of Duty with the Turtle Beach Stealth 600P Gen2 Wireless Gaming Headset, which enables the ultimate advantage to hear any little sound. The number 1 selling wireless gaming headset means no cables getting in the way, and charging can be done afterwards! There is also an Omni-directional mic with a high sensitive pick up of your commands, so you can speak quietly when others go to bed and switch off your mic when raging.
The headset has a universal use with it being used for console gaming (Playstation, Xbox) or mobile gaming which allows for precise location zoning. It also produces beautiful sound when simply wanting to listen to music, including options for bass boost, treble boost and vocal boost. Customisable to how you want your sound.

---
7. Goobay Plug 'n Play Mini Soundbar (Minature in size, maximum in sound!)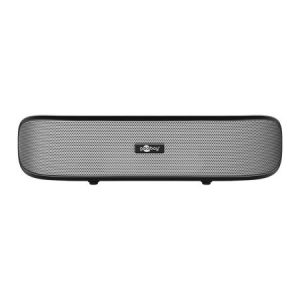 If you want a soundbar to look smart in your room but also give you a sound upgrade, the Goobay Plug 'n Play Mini Soundbar is the perfect accessory needed to work universally! Taking very little room, the soundbar, it has advanced technology to create a powerful sound so you can choose to not have a headset to find your enemies.
It is very easy to use to Plugin and play immediately with an aux port or USB with your Console gaming, mobile gaming or even a tablet, regardless if it is for music or for playing games. Control the sound volume from your device or the soundbar itself for ease and control.

---
8. Paladone PlayStation Standard Deck Playing Cards & Console Tin (Throwback to the classic look with this collection!)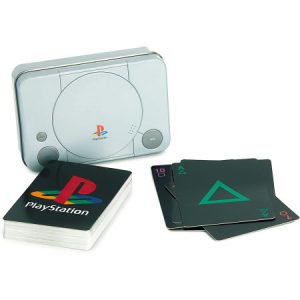 If you need a gift for the Playstation lover in your life, this is the perfect present for the collector with the Paladone Playstation Standard Deck Playing Cards & Console Tin! This officially licenced product comes with 52 cards and a storage tin for easy portability for when you meet up with your friends or family for a games night without the controllers.
The Playstation retro cards fit into a range of famous games such as fish, poker, blackjack or solitaire so has a range for adults and children alike. Gaming merchandise is becoming a bigger want for adults and kids, so make their day with this throwback!

---
9. Paladone Xbox Multi-Colour Icon Controller Light (Perfect lighting for the perfect game!)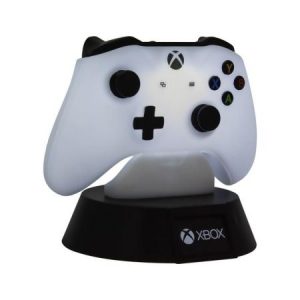 For the Xbox lover in your life, the Paladone Xbox Multi-Colour Icon Controller Light may be the gift they need! Not overpowering, this light will give the perfect hue to add to their games or even a soft light to go to sleep to. The scaled-down Xbox replica will be a fun accessory to anybody's room, to show off their favourite console.
The Xbox gaming merchandise light takes batteries, so no cables getting in the way and ruining the look and can be put anywhere in a room without worrying about outlets. It is the perfect gift for any gamer and can be part of a collector's item in no time!

---
10. ThumbsUp Plug & Play Retro 200-in-1 Handheld TV Games Controller (Play all of your old favourite games!)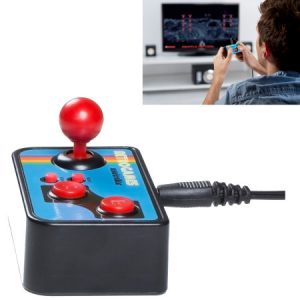 Take yourself back to the 1980s and the games beloved by yourself or your parents with the ThumbsUp Plug & Play Retro 200-in-1 Handheld TV Games Controller! Forget the new PlayStation 5, bringing back the fun of the joystick and 200 games to entertain yourself while waiting for the new console to come out.
RCA cable included in order to play on the big screen television with your family, with puzzle, shooting and arcade games galore! Bringing old school gaming to the future, see how addictive games were and get stuck there once again!

---
Wrapping up
We hoped you enjoyed our top 10 Must-have Accessories for Gamers in 2021! If you want to know more about any of the Car Phone Holders mentioned in this blog or to see even more products available, please click here! Alternatively, watch the video below for more information!
---
Georgia Ryall
Georgia Ryall is the Amazon marketplace apprentice, soaking up all the information like a sponge! After studying Media & Communications at University, is now stepping out to the digital marketing world and wants to learn it all! A huge lover of digital marketing, movies, and gaming (particularly her PS5!)
---