With the continued update of the Galaxy A range, Samsung have released the Galaxy A72. Building on from the popular Galaxy A71, the A72 5G and A72 feature improved 90Hz fast display refresh rate for the 6.7″ Super AMOLED display, in addition to improvements to the camera module and the addition of Optical Image Stabilisation.
Both the Galaxy A72 5G ang A72 were launched in four colours; Awesome Black, Awesome White, Awesome Violet and Aweseome Blue.
If you've decided to upgrade to the Samsung A72 5G/A72, we'd certainly recommend protecting it with a case and so have shortlisted the top 5 cases. It's also worth noting both the Galaxy A72 5G & Galaxy A72 are the exactly same size and so cases are compatible with both devices.
---
Best Samsung Galaxy A72 5G/A72 Cases
---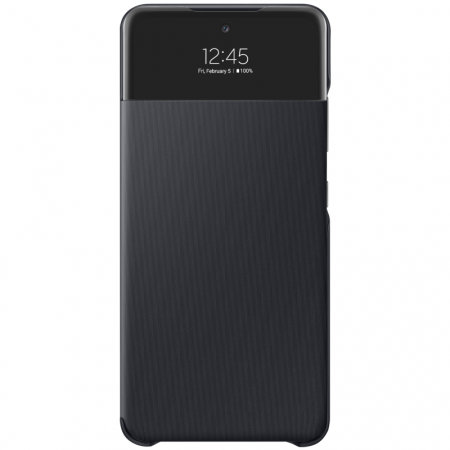 Available for £39.99/$46.49
The Official Samsung Smart S View Wallet Case has been part of Samsung's accessory range for many years and always proves to be popular among Samsung users, regardless of device and it's easy to see why. The case has been cleverly designed with a semi-transparent section on the front cover to allow A72 5G/A72 users to easily view the time, calls, message and battery life, all without having to open up the cover. In terms of protection, the case wraps around the A72 5G/A72 fully, providing it with 360 degree protection including for the 6.7″ display. Samsung have also included a handy card slot on the inner of the case, ideal for storing your ID, credit/debit card or any other useful cards of a similar size.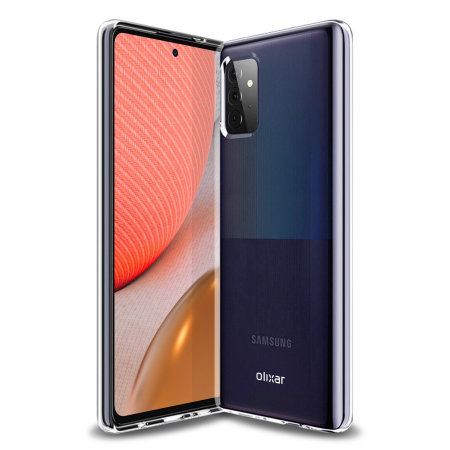 Available for £6.99/$8.49
As the name suggests, the Olixar Ultra-Thin Samsung A72 5G/A72 Case is extremely thin and provides a low profile design and making it the ideal case for those who want to keep their A72 protected without adding too much bulk to their device. As the Olixar Ultra-Thin is completely transparent, its the perfect case for showcasing your A72 or A72 5G's original design and colour. With that said, it's worth noting, due to the thin nature of the case, the level of protection provided is limited to scratch protection and light impacts.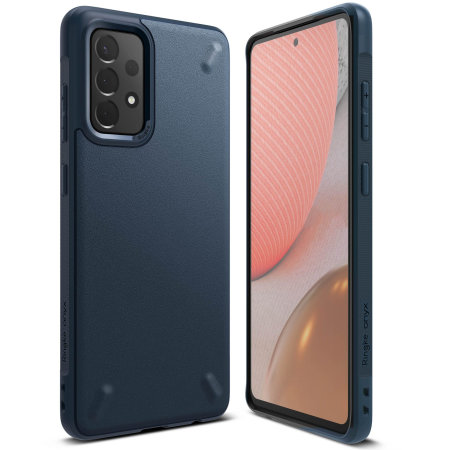 Available for £14.99/$17.49
Made from a combination of polycarbonate and TPU, in adddition to being Military Grade MIL-STD 810G – 516.6 drop tested, the heavy duty Ringke Onyx case for the Galaxy A72/A72 5G offers excellent protection again drops, scratches and impact. Ringke have also created the case with a raised lip around the front of the case and camera module to decrease the chances of either scratching. Overall, if you're in the market for a tough and protective case, then the Ringke Onyx for the A72/A72 5G is certainaly the case to opt for.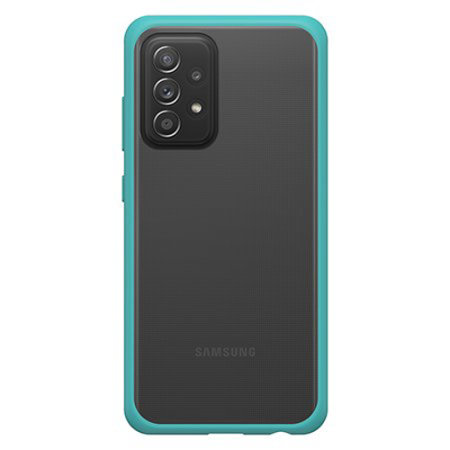 Available for £20.99/$24.49
Often known for their tough and durable cases, OtterBox have created a slim yet protective with their React Series case for the Samsung A72. Form fitted,  the case combines a clear hard plastic panel, with a flexible bumper frame which results in an overall slim case that will guard your Galaxy A72 5G/A72. As with their other cases and to give you peace of mind that your handset is protected, OtterBox have incorporated DROP+ into the react series, which means they've designed the case to meet Military testing standards which involves 26 drops from 4 ft. Aesthetically, the clear rear panel with the Sea Spray Blue bumper is perfect if you still want to see your A72's original colour, especially if you've bought yours in Awesome Blue.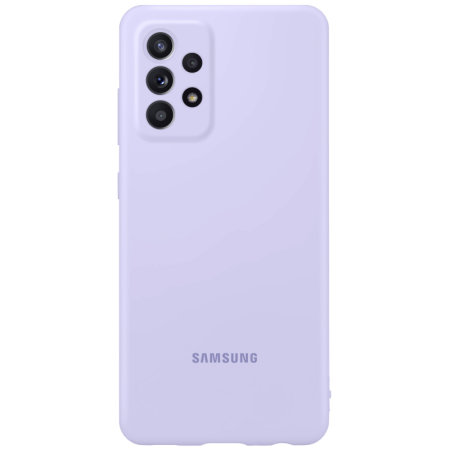 Available for £24.99/$28.99
Another case from Samsung's official case and accessory range, the Silicone Cover Case for the Galaxy A72 5g & A72 notes a minimal yet stylish design. Made from a soft silicone material, the case is slim and lightweight, meaning it won't add any uncessary bulk to your phone. In terms of protection, the case wraps completely around the side and rear of your A72, meaning it'll be well protected. Additionally Samsung have created the case with a raised lip to guard your A72's display when placed down on a flat surface. The camera module is protected too, due to a slight change to the Silicone Cover Case's overall design. This particular case is finished in a violet colourway and makes for a perfect match for the Awesome Violet A72 and A72 5G. The Silicone Cover Case is also available in Black and Blue too, giving you the option to match your handset colour perfectly.

---
Wrapping Up
Thanks for reading this round up of the best Samsung Galaxy A72 5G & A72 cases. We hope that you found this useful and if you have any questions, please leave a comment below and we'll get back to you.
---
Amit Patel