If you have an Oculus Quest 2 (Or really want one), you will see that it is an amazing technology and enables you to enter new worlds and have new experiences that were once never a possibility. With a VR Headset this advanced, you can't help but wonder, can it be made even better? Consider adding some of these VR accessories to improve your experience even more and making a seamless transition to a new world! Here are the best accessories for the Oculus Quest 2 to buy in 2021!
---
1. Anti-Scratch Lens Rings For Oculus Quest 2 VR Headset (Prevent your Glasses from Scratching your Oculus Lenses!)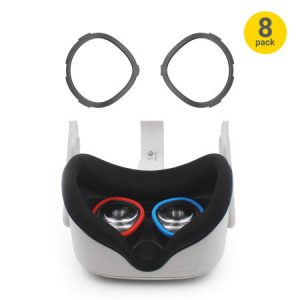 Eliminate all fear of playing with your glasses on and scratching your lenses. The Oculus lens protectors create a protective space between your glasses and the lenses without damaging your glasses. Prevent an expensive repair bill with this simple solution.
If you enjoy long gaming sessions in the Oculus dimension but worry about the pressure on your eyes, particularly if you wear glasses, then this is the perfect accessory for you! Grab Olixar's Anti-Scratch Lens Rings For Oculus Quest 2 VR Headset! Help to reduce the possibility of eyestrain and fatigue so you can play on!
This is our favourite product for April 2021 with the very easy to install Oculus Quest VR Headset so plenty more time to play on! It also works with the Oculus Rift S and Oculus Go, so gaming has never been so easy and fun to never have to stop!

---
2. VR Controller Non-Slip / Anti-Throw Protective Sleeve (No more accidental throwing mid-game!)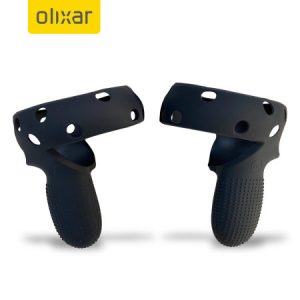 Virtual reality can get very real and intense very fast, and when the game gets too real, the controllers can slip out of our hands (particularly when fighting monsters!). This is when you need the VR Controller Non-slip / Anti throw Protective Sleeve, giving you extra grip and no more slips throughout your game.
The VR controller grips are impact-resilient so you will not need to replace any equipment to stop the virtual reality so if drops do happen, you can get right back to the game. It is also slim and has perfect cutouts so you do not need to struggle to charge it up.

---
3. Oculus Quest 2 Silicone VR Face Cover (Stay clean and comfortable!)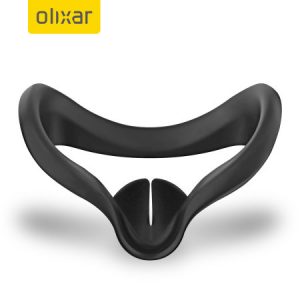 The Oculus Quest 2 VR headset is an amazing technological design that allows us to immerse ourselves in another world. But for long play, a soft cushion in the headset could be the difference between a long immersed experience and a shorter one. The perfect product is the Oculus Quest 2 Silicone VR Face Cover, a silicone protective cover that can be washed and sanitized for shared play.
The sweatproof, washable VR cover also enables an enhanced field of view gets you closer to the action, and allows the gaming to feel more part of real life. No more playing with any discomfort!

---
4. Oculus Quest 2 Link Right Angled USB-C Cable – 3m (Never run out of charge again!)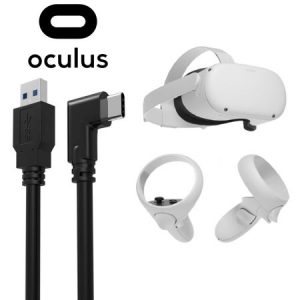 The Oculus Quest 2 allows for an amazing gaming experience but can be cut short when your charger cables ultimately snap or no longer work, stopping the play in its tracks. Mobile Fun's 3m Oculus Quest 2 Link Right Angled USB-C Cable allows for a continued immersed experience every time with a 3m reach for the maximum capacity. The right-angled charging cable allows for flexibility, allowing you to charge your headset in any direction and with no possibility of breakage.
This VR USB C charging cable is compatible with the Oculus Quest & Oculus Quest 2, so the gaming possibilities are open to more and more. There will be no strain to cable when holding the controller up so what are you waiting for? Buy this and keep on playing!

---
Wrapping up
We hoped you found our top Oculus Quest 2 accessories helpful and have found something to make your virtual reality experience, even better! If you want to know more about any of the Oculus Quest accessories mentioned in this blog or to see even more products available, please click here! Alternatively, watch the video below for more information!
---
Georgia Ryall
Georgia Ryall is the Amazon marketplace apprentice, soaking up all the information like a sponge! After studying Media & Communications at University, is now stepping out to the digital marketing world and wants to learn it all! A huge lover of digital marketing, movies, and gaming (finally owns a ps5!!)