OnePlus have released the OnePlus 9 alongside the range toping OnePlus 9 Pro, however the OnePlus 9 still manages to impress and is available in three colours; Astral Black, Arctic Sky and Winter Mist.
The OnePlus 9 is priced at £629 / $729, which undercuts other top tier smartphones on the market in terms of price, however you'll still want to keep your new investment protected and looking pristine. With that said, we've rounded up the best cases for the OnePlus 9 which vary by case type, price and protective capabilities.
Top 5 OnePlus 9 Cases
---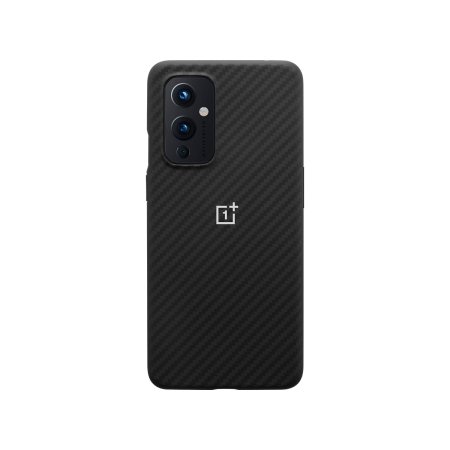 Available for £36.99 / $42.99
From OnePlus' official case and accessory range, the OnePlus 9 Karbon Bumper case has been carefully made from real Kevlar, giving it the ability to be strong and protective especially against scratching. Additionally, by using Kevlar, the case is high temperature resistant and anti-corrosive. Aesthetically, the case has a eye-catching weaved pattern thanks to the aramid fiber used which will certainly make your OnePlus 9 standout. Overall the case is thin and lightweight, making it the perfect case for those who want to keep the original sleek lines and design of their OnePlus 9.

The Olixar ExoShield OnePlus 9 Case combines a hard plastic rear panel with a flexible bumper frame with reinforced corners and as a result the ExoShield is a realtively slim yet protective case that will guard against scratching and shock caused by impact. Your OnePlus 9 will also benefit from the transparent rear panel, as the original colour of your device will showcase through and so being the perfect case for those who have chosen their OnePlus 9 in the stunning Arctic Sky or Winter Mist colours.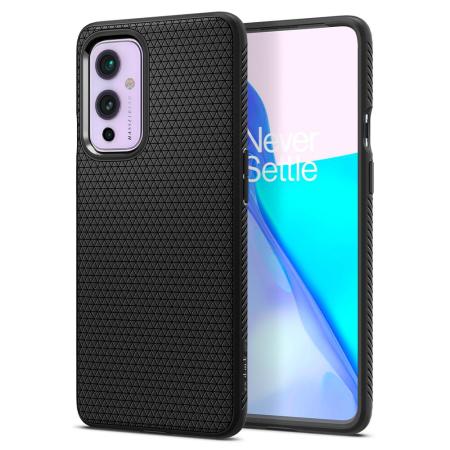 Available for £14.99 / $17.49
If you're looking for a thin and ultra-lightweight, yet protective case from a top case manufacturer then the Spigen Liquid Air Case for the OnePlus 9 is perfect for you. The case is made from flexible TPU, which not only keeps the case design thin but also provides durability. Spigen have also included their Air Cushion technology which provides shock protection when dropped. In terms of design, the Liquid Air notes a geometric pattern on the rear which not only looks great but enhances the grip of your OnePlus 9. Likewise the the non-slip groves on the side of the case, have also been incorporated to improve grip.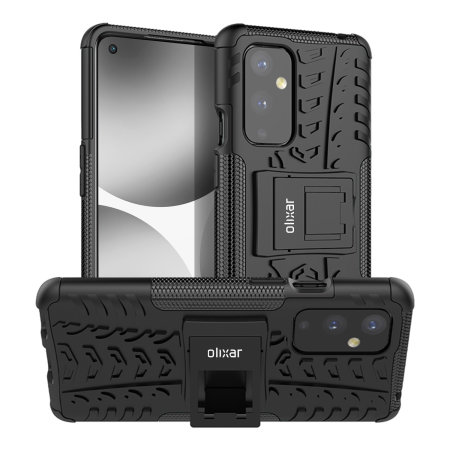 Available for £9.99 / $11.99
For those who prefer a much more tough, durable and protective case there currently aren't many options available on the market, however the Olixar AmourDillo OnePlus 9 case is one that is. With a hybrid dual layer design, Olixar have combined an inner shock absorbing TPU layer with a impact resistant hard outer exoskeleton to create a case which will safeguard your OnePlus 9 not only from scratches but drops and impact too. The Olixar ArmourDillo also incorporates a flip-out stand on the rear which is great for watching videos where you are.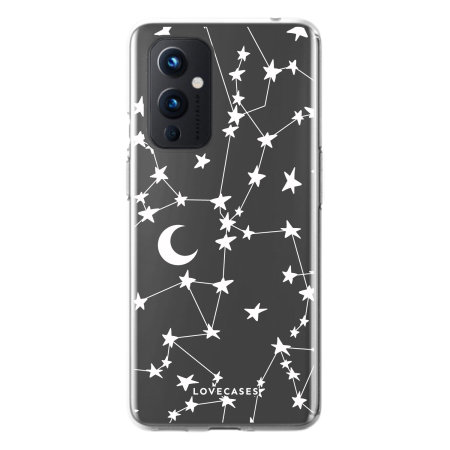 Available for £9.99 / $11.99
LoveCases are known for their unique and fashion-led designs and so this OnePlus 9 gel with the white stars and moons design is no different. Noting the unique print design, this case will certainly make you stand out from the crowd and looks great, regardless of which colour your OnePlus 9 is. It's worth noting, the case itself is extremely thin and lightweight, so will generally only protect against scratching.

---
Wrapping Up
Thanks for reading this round up of the best OnePlus 9 cases. We hope that you found this useful and if you have any questions, please leave a comment below and we'll get back to you.
---
Amit Patel