Continuing with the updates to the Samsung A range, the Galaxy A52 5G features a 6.5″ Super AMOLED display with an improved an 120Hz fast refresh rate, while the Galaxy A52 features the same 6.5″ display with a respectable 90Hz refresh rate. With both devices having large display's, keeping them damage free and protected is key, especially if you want to make the most of your A52 5G/A52's features.
To help protect your Samsung A52 5G and A52, we've put together this buyer guide of the best screen protectors. As both handsets feature the same size display, all screen protectors included in this guide are compatible with both the Samsung Galaxy A52 5G and Galaxy A52.
Best Samsung Galaxy A52 5G & A52 Screen Protectors
---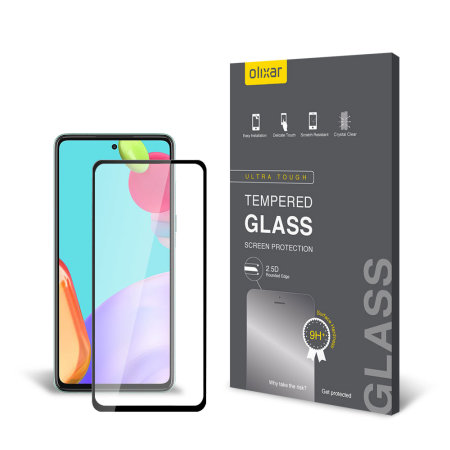 Available for £14.99/$17.49
The Olixar Tempered Glass Screen Protector for the Galaxy A52 5G/A52 provides excellent protection for the 6.5-inch display. Having a 9H hardness rated tempered glass construction, this screen protector is perfect for those who tend to drop their phone quite often and require the highest level of screen protection available as it will guard your A52 5G/A52 from impact, drops, shock and scratches too. When it comes to application, it's quick and easy thanks to the included installation kit, while the installation videos from Olixar will help to ensure you have a bubble-free application. Once applied, the screen protector does not impact screen sensitivity or clarity either.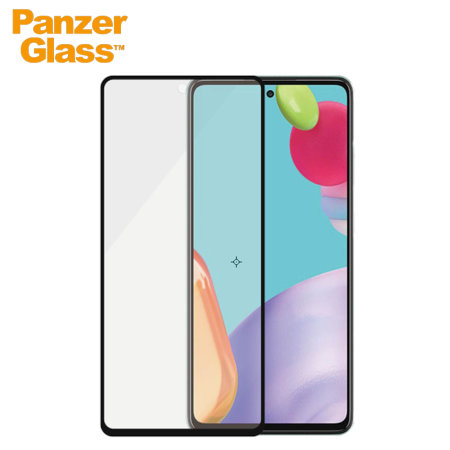 Available for £24.99/$28.99
Now you may be wondering why we've included another tempered glass screen protector, however this PanzerGlass protector brings about a number of other features, which is reflected in it's price and as such we've placed it in second position.
As with the Olixar glass screen protector, this one from PanzerGlass has Available for £14.99/$17.49 too, however it differs as it's actually from PanzerGlass' antibacterial range. As such, they've coated the screen protector with a Available for £14.99/$17.49. PanzerGlass also say that this substance will kill up to 99.99% of surface bacteria to help keep you as the user protected, which is certainly a welcomed feature in this day and age. Furthermore, even though this glass screen protector has an extra coating, it does not impact screen sensitivity or clarity.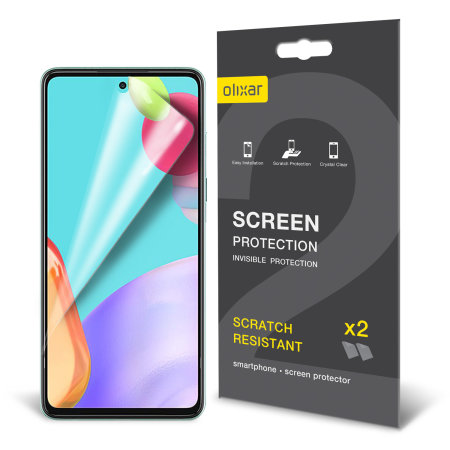 Available for £9.99/$11.49
Tempered glass screen protectors aren't for everyone and as such if you still want a decent level of protection then this 2-in-1 value pack of film screen protectors is a great option. Made from an extremely thin film, once applied the screen protector is almost invisible. However due to the nature of film, these screen protectors will only protect against scratching and very light impacts.

---
Wrapping Up
Thanks for reading this round up of the best Samsung Galaxy A52 5G & A52 screen protectors. We hope that you found this useful and if you have any questions, please leave a comment below and we'll get back to you.
---
Amit Patel