If you've invested into a Apple iPad Air 4 2020 you'll certainly want to keep it protected and damage free with a case, however they're not the only reasons why a case for your fourth generation iPad Air is useful. Many iPad Air 4 cases add a unique style to your iPad, whilst also bringing about extra functionality.
To help you decide which case to opt for, we've shortlisted the best iPad Air 4 2020 cases which vary by price, case type, added functionality and style.
The cases included within the list are compatible with the fourth generation iPad Air with model numbers A2324, A2072, A2325 and A2316.
Top 5 iPad Air 4 2020 Cases
---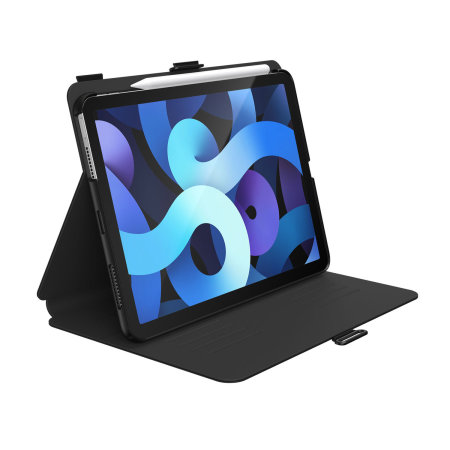 Available for £49.99 / $57.99
First up we have the Balance Folio Case in black from Speck. Constructed with dual reinforced layers which includes Speck's 'Impactium' interor rubber layer, this case provides fantastic all-round protection for your iPad Air 4 against drops, scratches and impacts. Unlike other protective case, this is relatively slim and adds minimal bulk, which ensures your iPad retains it's slimline design. With the iPad Air 4 being compatible with the Apple Pencil, Speck have integrated a convenient storage holder for it and so you're less likely to damage or lose it. The case can also be used at multiple angles for comfortable viewing and typing angles.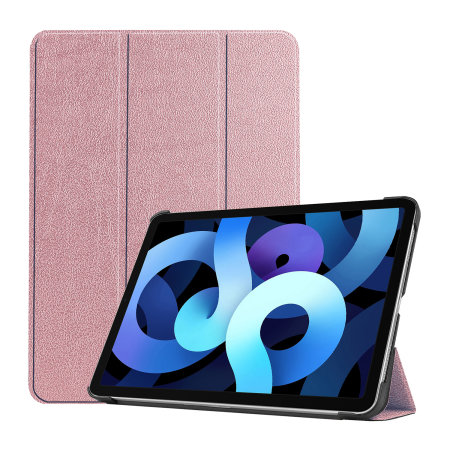 Available for £14.99 / $17.49
This Olixar Leather-Style Stand iPad Air 4 Case is a great alternative for the Official Apple Smart Folio case. Made from a combination of a padded leather-style material and a robust frame with reinforced corners, this case is thin and lightweight, ensuring you maintain your iPad Air 4's slim design, whilst providing it protection. Olixar have also included automatic sleep/wake functionality which is certainly useful feature, in addition to having a folding stand function, allowing the case to be set at 65 and 30 degree angles. For Apple Pencil users, this case has a opening on the side of the case, allowing your Pencil to attach with ease. Finally, if rose gold's not for your the Olixar Leather-Style Case is available in black too.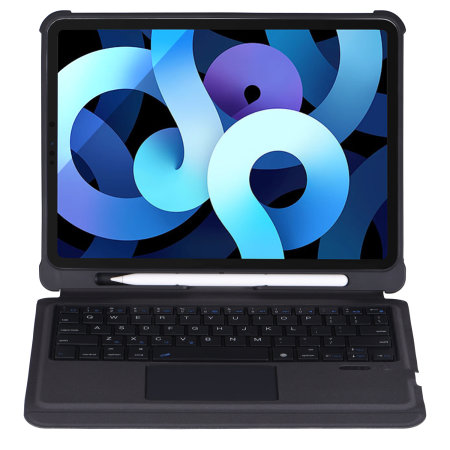 Available for £50.99 / $58.49
For those that prefer a much more functional case, then look no further then the 4Smarts Case which has keyboard and trackpad functionality. With a two piece design, the keyboard and trackpad attach magneticly to the case and your iPad Air 4, meaning you can easily remove it when it's not in use. The fully functional QWERTY keyboard features a useful trackpad, a feature that not many other cases on the market offer. The features and functionality of this case continues with inclusion of a built-in stand on the rear of the case and a Apple Pencil slot.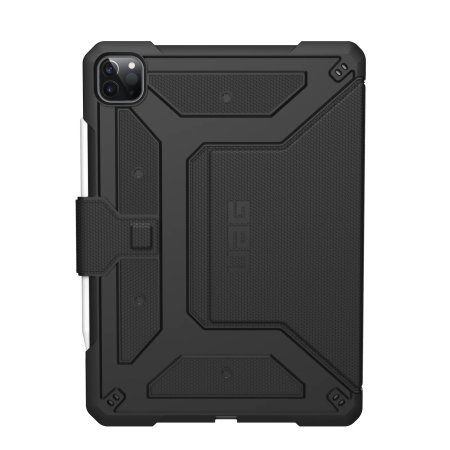 Available for £54.99 / $62.99
UAG are a house-hold tablet and smartphone case manufacturer, famed for their heavy duty, tough and protective cases and the Metropolis Series case certainly lives up to that. With an all-round front and back design, this slim case has been miltary drop tested to MIL STD 810G 516.6 standards meaning your iPad Air 4 will be protected at all times against drops and shock caused by impact. As with the other cases mentioned above, UAG have made the case to be functional too as the case features sleep/wake functionality, a built-in rear stand and a Apple Pencil holder.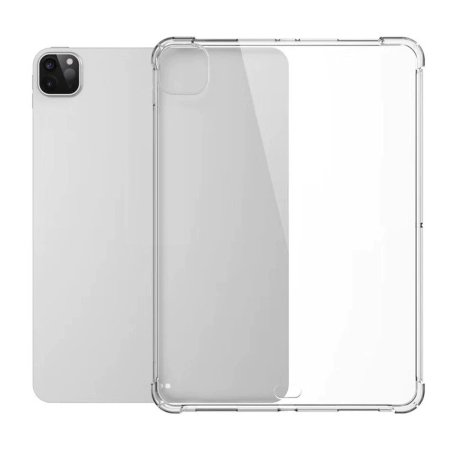 Available for £12.99 / $14.99
This Ultra-Thin iPad Air 4 gel case is for those who prefer a much more minimalistic and simple case. As the name of the case suggests, it's extremely thin which means the slim profile of the the iPad Air 4 will be retained whilst the original colour of your iPad will shine through thanks to the transparent design. It's worth noting, due to the thin nature of the case, limited protection will be provided against drops even though the case does have reinforced corners.

Wrapping Up
Thanks for reading this round up of the best iPad Air 4 2020 cases. We hope that you found this useful and if you have any questions, please leave a comment below and we'll get back to you.
---
Amit Patel