The Samsung Galaxy A32 5G offers superfast 5G connectivity at a fraction of the cost of the top tier Samsung S range devices. Featuring a large 6.5″ Infinity-V display, a quad-lens camera setup and a huge 5000 mAh battery, the Galaxy A32 5G offers great value for money.
If you've decided to upgrade to the A32 5G, you'll certainly want to keep it protected and kept damage free. With that in mind, we've shortlisted the best cases for the A32 5G based on design features, cost and protection provided.
Top 5 Samsung Galaxy A32 5G Cases
---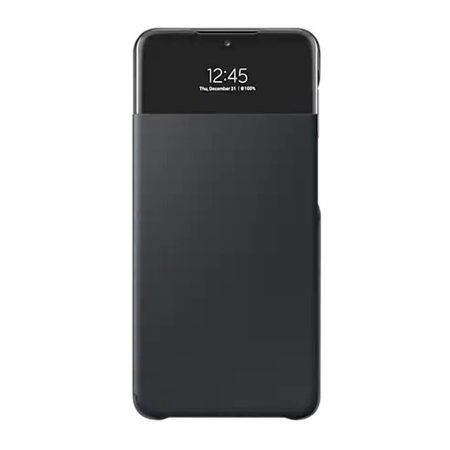 Available for £39.99 / $46.49
Coming from Samsung's Official lineup of cases, the S View has slightly changed to have a new design, with the transparent window being at the top of the case. Aptly named the 'S View', the case allows for notifications such as incoming calls, messages, time, date, battery life and more to be viewed, all without having to open the case. In terms of protection, the case wraps around the A32 5G completely, giving it all-round protection against accidental drops and scratching.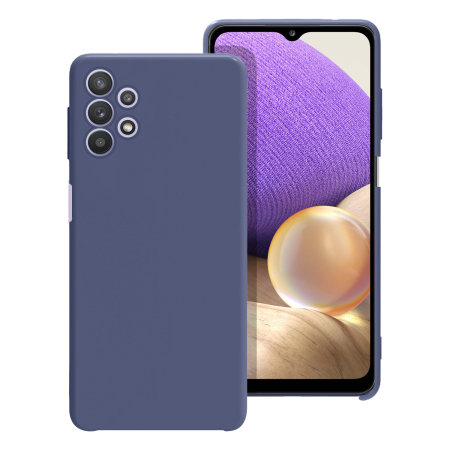 Available for £9.99 / $11.99
Samsung haven't seemed to have created an Official Silicone case for the Galaxy A32 5G, however this Olixar Soft Silicone case is a great alternative. As the name of the case suggest, it's made from a soft silicone material which not only feels great in the hand but also provides extra grip, thanks to a non-slip coating being applied. Additionally the materials brings about durability and long last protection for the A32 5G. Overall the case is slim yet protective, with the raised lip around the front of the case guarding the A32 5G's display when placed down on a flat surface.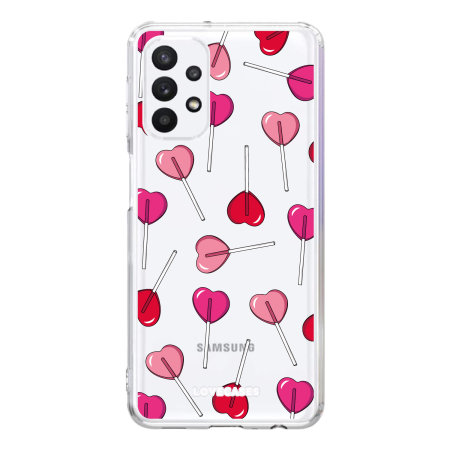 Available for £9.99 / $11.99
If you want your Samsung Galaxy A32 5G to really stand out from the crowd, this LoveCases gel case is the one for you. Featuring a distinctive lollypop love heart design which is true to LoveCases design ethos, the case certainly brings about individuality. The case itself is ultra thin and as a result will protect against scratches and light imapcts only.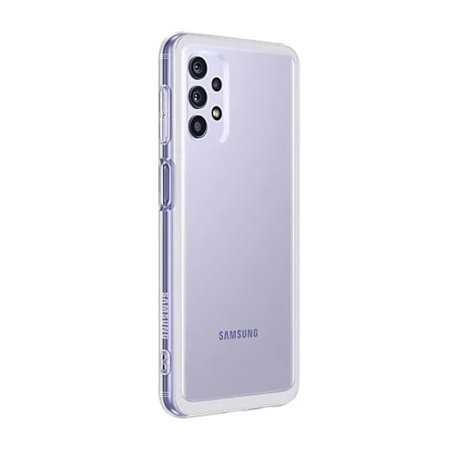 Available for £17.99 / $20.99
The second of the Official Samsung cases available for the Galaxy A32 5G. Made from a durable and flexible TPU material, the case is slim, sleek yet protective especially as it'll guard against shock and scratches without any issues. With a transparent design, this is a case for those who want their A32 5G to showcase through, especially if you've bought your handset in the Awesome Blue or Awesome Violet (as shown in the image above). Additionally Samsung have included cut-outs for users to attach a lanyard / loop, a feature which is not widely available on cases in recent years.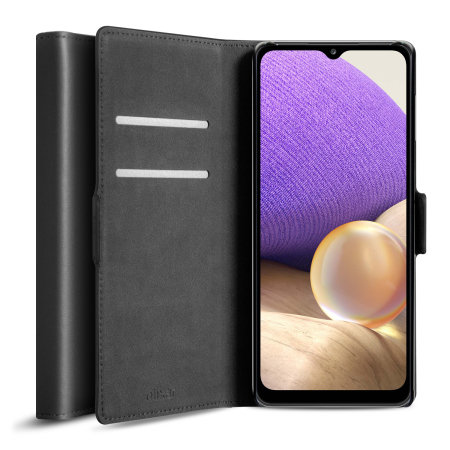 Crafted from genuine soft grain leather and featuring a stitch finish this Olixar Wallet Case adds a premium and luxurious look to the Samsung Galaxy A32 5G. Wrapping around the handset completely, the case offers 360 degree protection, including for the 6.5 display. Olixar have also made this case functional too by including two interior card slots for credit/debit cards, ID's or anything else of a similar size. In addition, the case has a built-in stand function which is great for watching videos on the go.

Wrapping Up
Thanks for reading this roundup of the best Samsung Galaxy A32 5G cases and covers. We hope that you found this useful and if you have any questions, please leave a comment below and we'll get back to you.
---
Amit Patel