Forming part of Samsung's 2021 'S' lineup, the Galaxy S21+ 5G features a 6.7″ display, combined with a triple lens camera setup and a number of updates to the chipset and processing power.
Ahead of the official release date of the S21 Plus, we've managed to test a number of cases and shortlisted our favourite which vary by price, case type and protection levels.
---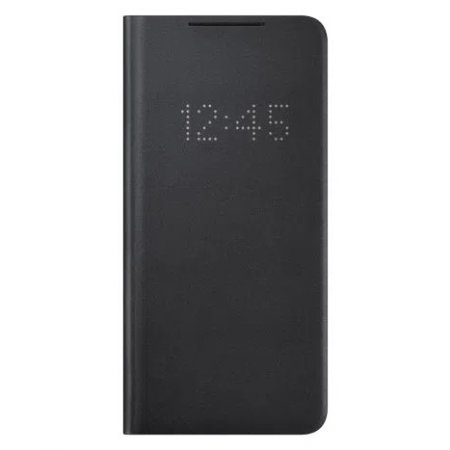 The S21 Plus LED View Cover has been part of Samsung's range of cases and covers for a number of years now, however it never fails to impress with it's intuitive LED features. The unique case is capable of displaying noifications such as the time, date, calls and messages, through the LED matrix found on the front cover. In terms of protection, the LED View cover will guard your Galaxy S21 Plus against scratches, drops and impacts, in addition to protecting it's AMOLED display, which if broken will be costly to replace. Samsung have also included a single card slot in the interior of the case, which is great for storing important cards such as credit cards or ID.
If you're not a fan of the LED View Cover in black, it's also available in light grey, pink and purple, meaning you'll be able to match the colour of your S21 Plus perfectly.
Available for £54.99 / $61.99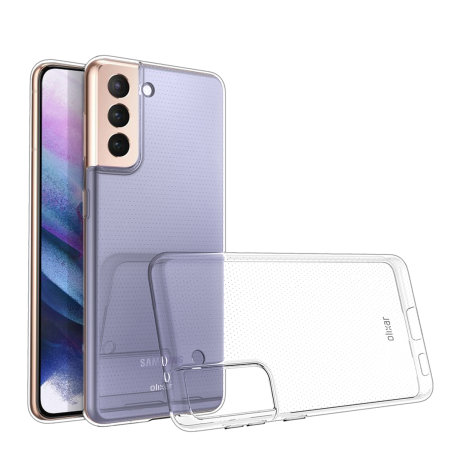 With the Samsung Galaxy S21 Plus available in a number of stunning finishes including Phantom Violet, Phantom Black, Phantom Silver, plus the exclusive Phantom Gold and Phantom red, you'll certainly want to showcase the colour and the S21 Plus' sleek design. This is where the Olixar Ultra-Thin is the perfect case to do so. Completely transparent, your S21 Plus will shine through and gain protection against scratching. However as the name suggests, the case is ultra thin and so in comparison to tough cases, it will not offer as much protection against impacts and drops.
Available for £6.99 / $7.99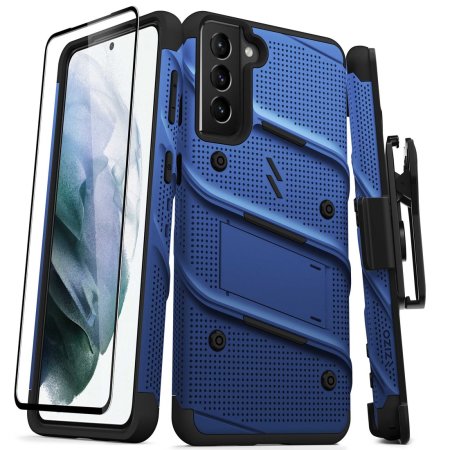 The Zizo Bolt S21 Plus Tough case is excellent value for money with it's inclusion of a screen protector. The case itself features a two layered construction giving it the ability to safeguard your Galaxy S21 Plus with ease, especially against impact and any shock caused as a result of the impact. For such a durable and protective case, it still notes a stylish and unique look. Zizo have also made the Bolt case to be versatile by building in a stand and a detachable belt clip, whilst also including a laynard too. The Zizo Bolt Case for the S21 Plus is available in red and black variants too.
Available for £19.99 / $22.49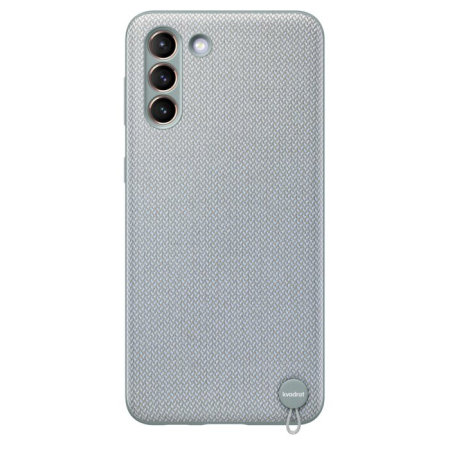 Created in a collaboration between Samsung and Kvadrat, this case features the latter company's unique textured material. This has resulted in a premium case which not only feels great in the hand, but also improves the grip levels of your Galaxy S21 Plus. Overall the case is slim and lightweight, whilst providing a good level of protection too. The Official Samsung S21 Plus Kvadrat textile case is available in stunning Mint Grey and Violet shades, perfect if you want to match your S21 Plus' Phantom Silver or Phantom Violet's colour.
Available for £28.99 / $32.99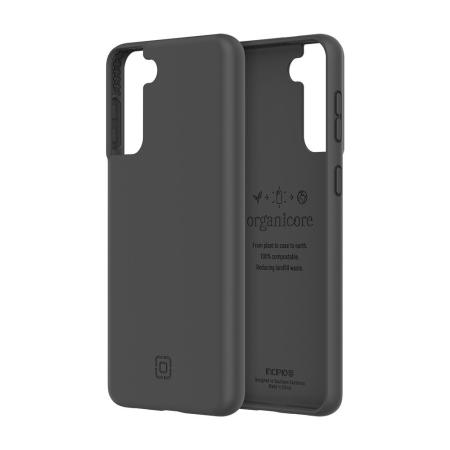 The final case to feature is the Incipio S21 Plus Organicore case. This minimalist and simple looking case is actually made of plant-based materials, rather than using TPU, meaning it's environmentally friendly and is compostable, allowing it to eventually break down when in the correct environment. When it comes to protection, this exceeded expectation and is capable of protecting from drops up to 6ft.
Available for £39.99 / $44.99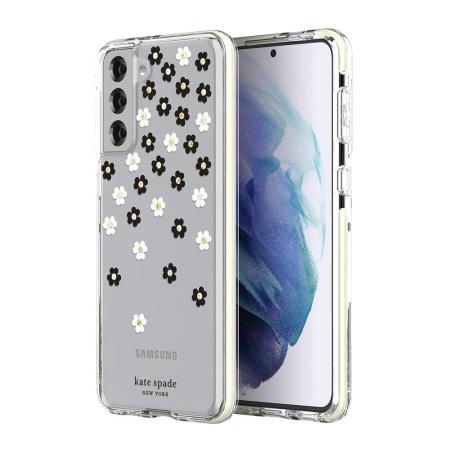 Fashion house Kate Spade have turned to phone cases and have certainly made a stunning and unique case for the Galaxy S21 Plus, which is inline with their floral design. Regardless of which colour you've bought your S21 Plus in, this will case looks great, thanks to the trasparent design. In terms of protection, the case is made from polycarbonate for an overall slim design, yet it will guard your S21 Plus against scratching and impacts.
Available for £44.99 / $57.99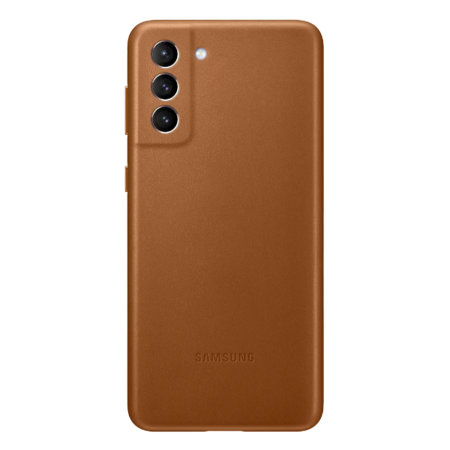 The Official Samsung Galaxy S21 Plus Leather Cover case is a thing of beauty. Made from genuine leather, the case adds elegance and luxury to the Galaxy S21 Plus, whilst keeping it slim and lightweight. The case offers a decent level of protection and Samsung have improved there design by adding protection around the camera lenses, which can suffer from scratching.
Available for £43.99 / $50.99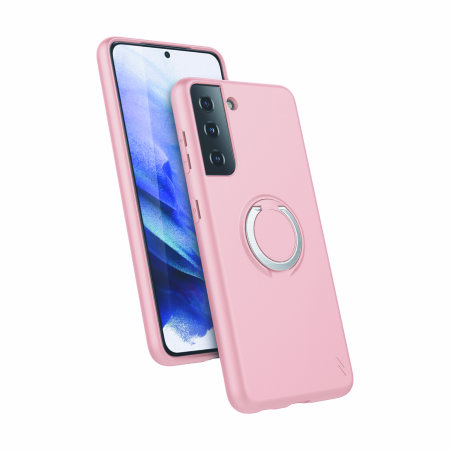 The Zizo Revolve S21 Plus Case brings in style and function. through the flip out ring on the rear, which is perfect for holding your Galaxy S21 Plus securely in your hand. Additionally, it doubles up as a kickstand and ideal for use to watch videos on the go. The Zizo Revolve case is relatively thin and so will guard against scratching and bring amount a small level of protection to accidental drops.
Available for £14.99 / $17.49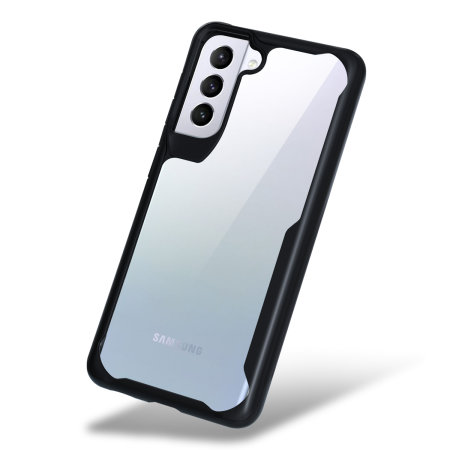 The Olixar NovaShield S21 Plus case combines a transparent hard rear panel with a flexible bumper for a sleek and protective design. Olixar have managed to create a low profile yet tough design with the NovaShield which to certain S21 Plus users will be music to their ears. Additionally the case is shock resistant, meaning you'll get a good level of protection against accidental drops. The use of the transparent rear panel, will not only protect against scuff and scratching but also means the original colour and design of your S21 Plus will shinethrough.
Available for £12.99 / $14.99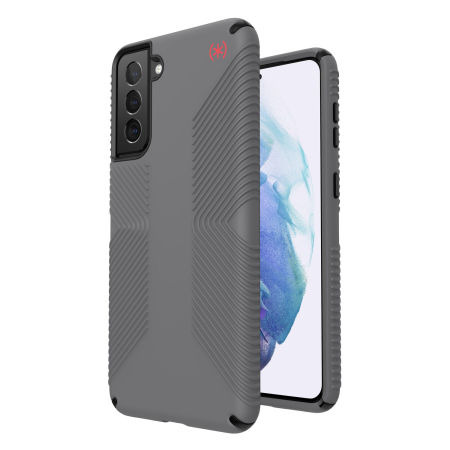 The Speck Presidio2 Grip Case for the Samsung Galaxy S21 Plus notes a unique design, which not only looks great but is functional too, where as the name suggests relates to the grip of your phone and enhances it to decrease any chances of your S21 Plus slipping out of your hand. However, if you were to drop your phone, Speck have created the Presidio2 case with their IMPACTIUM technology to minimise and absorb shock. They've even gone further by coating this case with Microban. A coating designed to stop bacterial growth.
Available for £44.99 / $51.99

Wrapping up
We hope this guide was useful and you were able to find a case for your Samsung Galaxy S21 Plus. If you've got any questions, please leave your comments down below!
---
Amit Patel