Unlike in years gone past, Samsung held their Unpacked event much earlier in the year and last week announced the Galaxy S21 Ultra. As always, this new top of the range handset is packed full of features and brings in a number of upgrades including a new five lens camera, S Pen support and 5G as standard.
With that in mind, we've managed to test a number of cases and have shortlisted the top 5 cases for the S21 Ultra.
---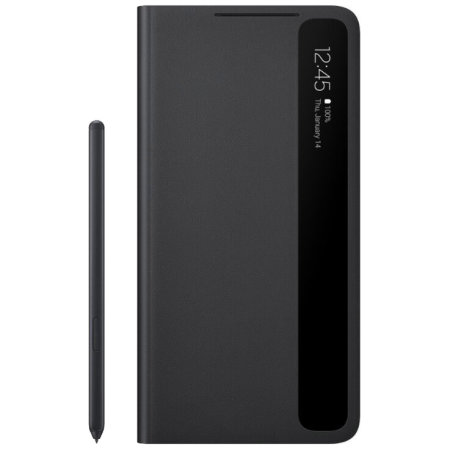 Coming in at top of the list is the Official Samsung S21 Ultra Clear View case, which now comes with an S Pen. A long standing case in Samsung's case range, the Clear View is aptly named and features a unique window on the front of the case to view notifications such as calls and messages, in addition to battery life, the time and date. In terms of protection, the Clear View provides all-round protection for your S21 Ultra's chassis and 6.8″ display. Samsung have designed a slot for the included S Pen too, meaning you're less likely to lose or damage it.
Available for £84.00 / $94.49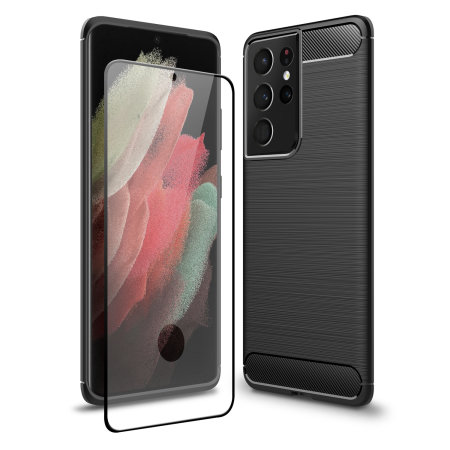 The Olixar Sentinel for the Samsung Galaxy S21 Ultra provides excellent value for money with a tempered glass screen protector provided with the Sentinel case. The case itself has a brushed aluminium finish, combined with carbon fibre style inserts at the top of the bottom of the case. When it comes to protecting your S21 Ultra, the cases will guard against impacts and absorb shock. The screen protector included is made of tempered glass and so when combined with the case will provide all-round 360 degree protection for your S21 Ultra against drops and scratches.
Available for £19.99 / $22.49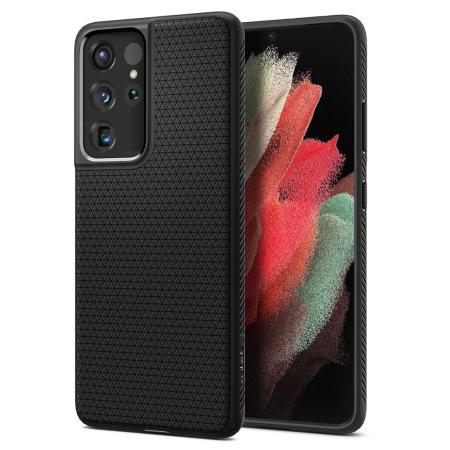 If you're not a fan of bulky and heavy cases and prefer slim cases, then the Spigen Liquid Air Case is the case to opt for. Made from TPU, the case is extremely lightweight and so doesn't add any additional weight to your Galaxy S21 Ultra once fitted. Even though the case is slim, it still provides a good level of protection for your S21 Ultra thanks to having Spigen's Air Cushion Technology built into it. Overall the case looks great with the textured finish, however this is functional too as it improves the grip you have of your handset.
Available for £14.99 / $16.99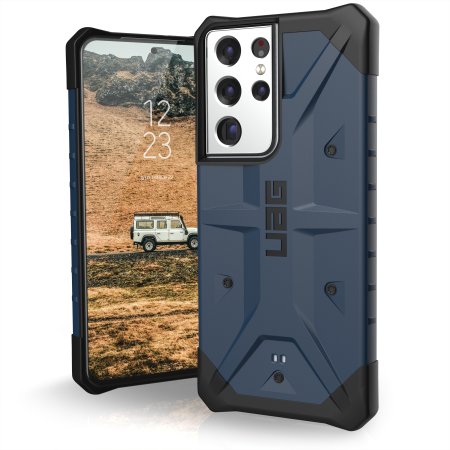 UAG are known for their utilitarian styled protective cases and the Pathfinder continues with that ethos. The UAG Pathfinder S21 Ultra case has been designed to exceed military drop and shock tests, providing you with the peace of mind that your S21 Ultra will be protected without any issues if it was to dropped. In terms of design, it features the classic UAG tough look and is certainly eye catching with its two-tone black and Mallard blue combination. You may also be surprised to find the case is relatively slim for such a durable and protective case, which is a welcome difference in the market of tough and protective cases, where most are bulky and add unnecessary weight.
Available for £34.99 / $39.49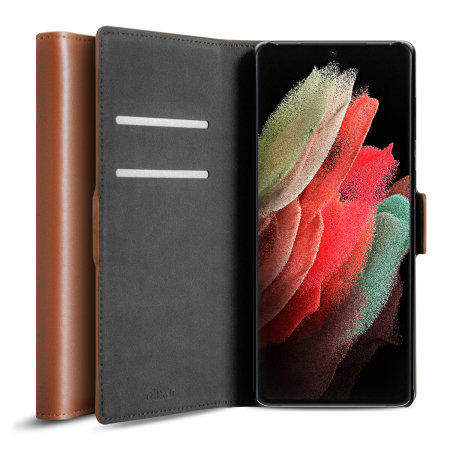 The final case to feature in our top 5 cases for the S21 Ultra. This wallet case from Olixar is crafted from genuine leather, meaning it's soft to touch and will age over time for a unique look. The case wraps fully around the Samsung S21 Ultra including it's display, meaning that it benefits from 360-degree protection against scratching, impacts and any other damage. It's also a functional case, as Olixar have designed it with two interior card slots to hold your ID, credit/debit cards, train tickets any anything else of a similar size. Additionally the case can be folded onto itself to form a media viewing stand, which is great for watching YouTube video and movies.
Available for £19.99 / $22.49

---
Wrapping up
We hope this guide was useful and you were able to find a case for your Samsung Galaxy S21 Ultra. If you've got any questions, please leave your comments down below!
---
Amit Patel