Samsung unveiled the Galaxy S21 alongside the S21 Plus and Ultra, to complete it's lineup of S range handsets for 2021. Even though the Galaxy S21 is the entry level S handset, it still packs a number of impressive features including a far from small 6.2″ Dynamic AMOLED display, triple lens camera and fast charging capabilities.
So if you've decided to order a Samsung Galaxy S21, you'll certainly want to keep it looking amazing and damage free. With that in mind, we've rounded up the best Galaxy S21 cases.
---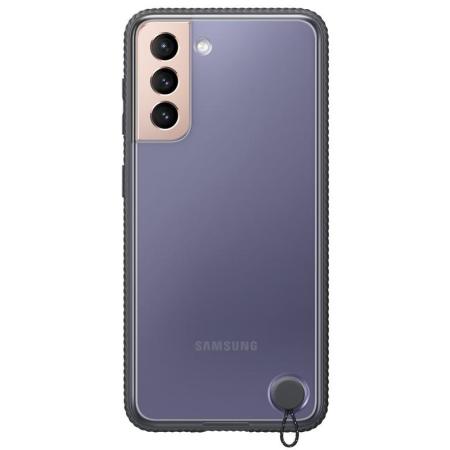 A new case to Samsung's accessory lineup, this Clear Protective case for the Galaxy S21 combines a tough and durable contruction with a transparent back panel to showcase your S21's stunning phantom colour and sleek design. In terms of protection, Samsung have created the case to meet military drop test standards to survive drops from a height of 1.5 meters. The textured edges of the case are functional too with the aim of enhancing the grip levels of your S21 to avoid it dropping or slipping out of your hand.
Available for £29.99 / $33.99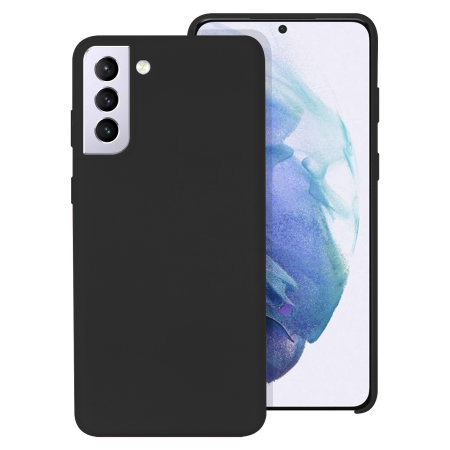 Soft silicone cases are always popular as they provide a substanial level of protection, feel great in your hand and also look good too. The Olixar Samsung S21 Soft silicone case is also a great alternative to Samsung own Official silicone case, however without the higher price tag. Designed to be durable, this case will protect your S21 against scratches, knocks and impacts without any issues. The case also provides protection to the S21's display when placed down a flat surface, which is a result of the raised edge of the case.
Available for £9.99 / $11.49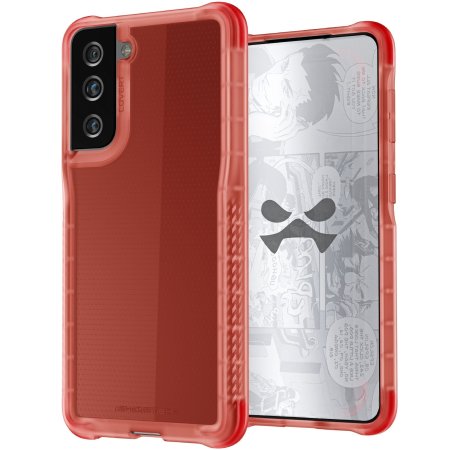 Building on from the Covert 4, Ghostek have improved their design further. Featuring a custom moulded design, it provides a perfect fit when applied to a Samsung Galaxy S21, whilst protecting it in the areas most prone to be damaged. The case features a reinforced body, shock absorbing corners and a raised front lip, all combining to keep your Samsung S21 damage free. Overall the case is surprisingly thin for such a protective case too.
Available for £14.99 / $16.99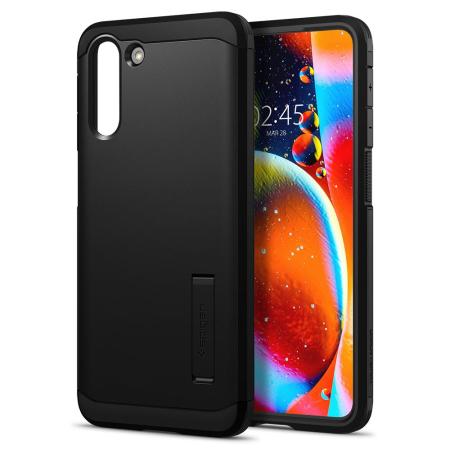 The Spigen Tough Armor Samsung Galaxy S21 case is extremely durable and rugged. It features a dual layered construction; a TPU inner layer and a hard polycarbonate outer layer. As a result of this your Galaxy S21 will be protected against drops, impacts and scratches. The case also features Spigen's air cushion technology, which provides shock protection. To further enhance the level of protection, the Galaxy S21 Tough Armour case has a 2mm raised lip around the front which reduces the amount of contact your S21's display will have when placed face down on a flat surface.
Available for £24.99 / $28.49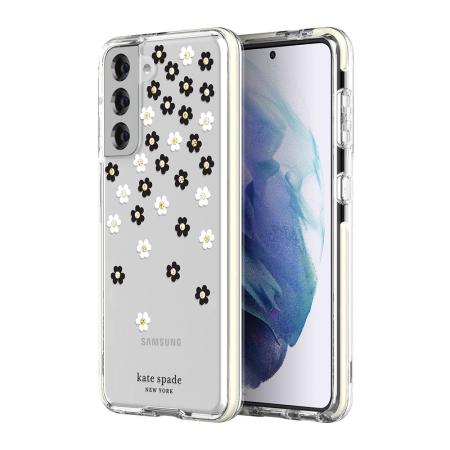 The Samsung Galaxy S21 comes in a number of stunning 'Phantom' colours, which you'll certainly not want to hide. However if you're not a fan of completely clear cases, then this where the Kate Spade New York flowers case is perfect. This designer S21 case is made from a hard durable plastic to protect your handset against scratches and shock. Additionally, we found the case to be extremely lightweight and slim, meaning it'll easily fit into your pocket or bag.
Available for £44.99 / $56.49

Wrapping up
We hope this guide was useful and you were able to find a case for your Samsung Galaxy S21. If you've got any questions, please leave your comments down below!
---
Amit Patel