Since the introduction of the iPhone 11 Pro, Apple has offered iPhone customers two types of charging cables to use, however they differ by the type of USB connection used:
USB-C to Lightning
USB-A to Lightning
Both cables are compatible with every iPhone to feature Lightning connectvity, which means every iPhone since the iPhone 5.
You may be wondering what's the difference and why did Apple bother changing the cable then? With that in mind, this write-up will cover both of these points, in addition to which cable comes in the box with each model of the iPhone.
---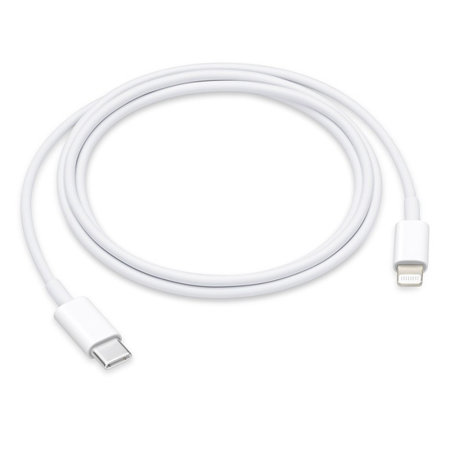 Utilising the latest USB 3.1 techonology, USB-C to Lightning cables are capable of providing up to 100W of power. This means iPhone users are able to take adavantage of fast-charging technology, which as it suggests mean iPhone's are able to charge at a much faster rate. For example all of the iPhone 12 Series of handsets (12 Pro Max, 12 Pro, 12 and 12 mini) are capable of 20W fast charging allowing them to charge to 50% in approximately 30 minutes. The USB-C to Lightning cable is also capable of much higher transfer speeds in comparison to a USB-A cable, in addition to being reversible.
To make use of a USB-C to Lightning cable, a USB-C Power Adapter is required, however it can also be plugged into the latest PC's, MacBooks, laptops and in-car USB ports as manufacturers make the transition from traditional USB ports.
Which iPhones include a USB-C to Lightning cable in the box?
Apple include a USB-C to Lightning cable in the box for the following models:
iPhone 12 Pro
iPhone 12 Pro Max
iPhone 12 mini
iPhone 12
iPhone 11 Pro
iPhone 11 Pro Max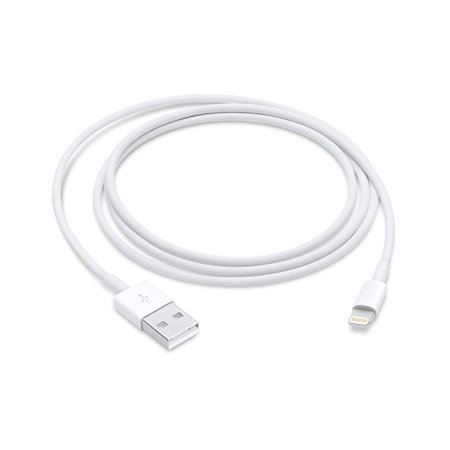 The USB-A to Lightning is a much more widely used and recoginsable cable, mainly because it's what Apple have been using to charge their iPhones since 2012 when the iPhone 5 was first released.
Making use of the traditional USB-A connection, this type of cable utilises USB 2.0 technology. As a result of older technology, these cables are not capable of the fast charging times that USB-C cables are capable of.
Which iPhones include a USB-A to Lightning cable in the box?
Apple include a USB-A to Lightning cable in the box for the following models:
iPhone 11
iPhone SE (2nd generation)
iPhone XS
iPhone XS Max
iPhone XR
iPhone X
iPhone 8
iPhone 8 Plus
iPhone 7
iPhone 7 Plus
iPhone 6s
iPhone 6s Plus
iPhone 6
iPhone 6 Plus
iPhone SE (1st generation)
iPhone 5s
iPhone 5c
iPhone 5
---
Wrapping Up
Thanks for reading this write up. We hope that you found this useful and found answers to any questions you may have had. If you have any further questions, please leave a comment below and we'll get back to you.
---
Amit Patel