In the market for a designer case or cover for your new iPhone SE 2020? To make it easier selecting one, we've complied a list of our favourite designer and stylish cases which includes a number of brands including Ted Baker.
---
1. Ted Baker iPhone SE 2020 Outer Card Slot Folio Case – Hedgerow Purple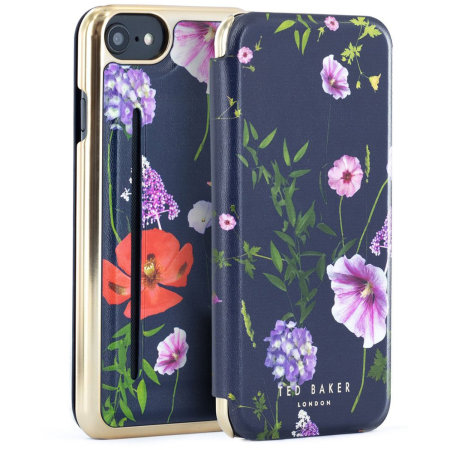 World renowned designer and fashion brand Ted Baker in-fact have a number of cases for the iPhone SE 2020, however the Hedgerow iPhone SE case is our favourite. The case features Ted Baker's familiar stylish floral design and provides all round protection for your iPhone thanks to the folding design. For convenience, Ted Baker have included a mirror on the inside of the case, making it perfect for use while you're out and about. The addition of the card slot is welcome too, allowing you to carry your most important cards.

2. LoveCases iPhone SE 2020 Coloured Leopard Case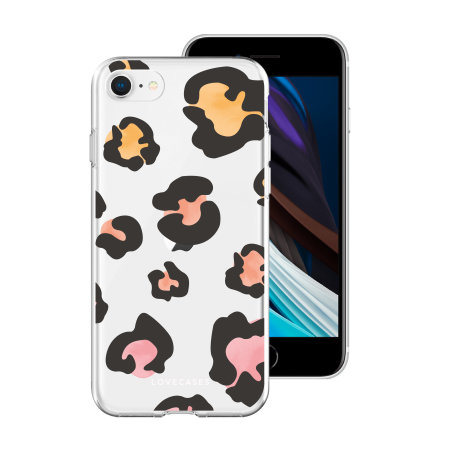 Next up is this eye-catching leopard case from case designer LoveCases. The case features a unique coloured leopard print design, whilst still allowing your stunning iPhone SE 2020 to shine through. Designed to ensure minimal bulk is added to your iPhone, the case itself is ultra thin, yet there's no doubting it's protective values when it comes to safeguard your phone from scratching.

3. Zizo Ion Series iPhone SE 2020 Tough Case – Rose Gold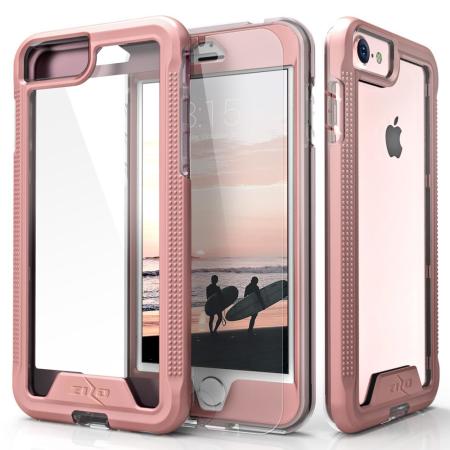 This may not be a case from a designer or fashion brand, however there's no doubting that it is stylish. With a rose gold finish combined with a transparent back, this iPhone SE 2020 case by Zizo will showcase your iPhone and provide it with a touch of luxury and style. Unlike many other stylish or fashion cases out there, this Zizo case features Military Drop Protection and so will ensure your iPhone SE is protected against scratches, knocks and drops. The included screen protector will also help to keep your phone protected.

4. Ted Baker Glitsie iPhone SE 2020 Mirror Folio Case – Rose Gold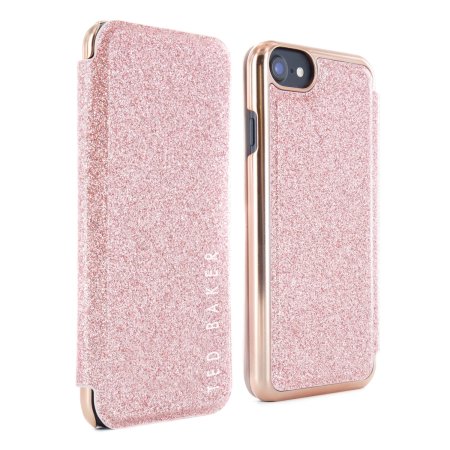 Another case to feature from fashion brand Ted Baker. This folio case will wrap around your iPhone SE 2020 to provide full cover protection, however with a difference. With it's Glitsie and bling inspired design, you'll certainly stand out from the crowd.  Concealed inside is a mirror, perfect for checking makeup, making sure your brows or lashes are on point, or just checking yourself out.

5. Olixar iPhone SE 2020 Soft Silicone Case – Lilac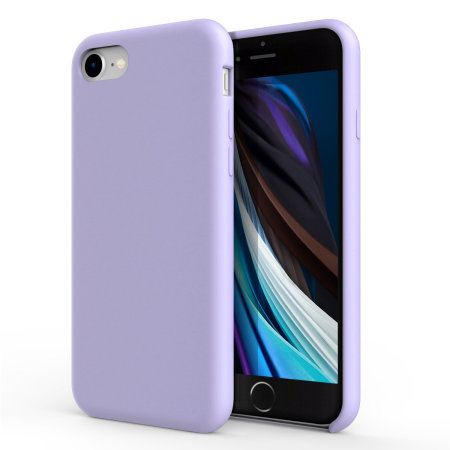 A much more simple and minimal design compared to the other cases mentioned above. This Olixar Soft Silicone iPhone SE case has been custom molded to be slim and for perfect fit. Finished in a sleek soft silicone material in a lilac colour, the case will enhance the grip of your iPhone SE, whilst also improving your grip. Olixar have also designed this case with a raised edge to help safeguard your iPhone SE 2020's display when placed down or dropped.

Wrapping up
We hope you found this article useful and found the ideal iPhone SE 2020 case that meets all of your requirements. If you'd like to see further articles about the iPhone SE or useful how to guides, then please click here.
---
Amit Patel