With Apple's most recent budget phone, the iPhone SE 2020 being released on the 24th April 2020, we've put together our top selection of stylish and protective cases that are available to purchase now. These fantastic iPhone SE case options come in many styles and from a range of top brands, including official Apple, Olixar, UAG and many more. This comprehensive round-up ensures that you'll be able to find the perfect case for the iPhone SE 2020.
1. Olixar NovaShield iPhone SE 2020 Bumper Case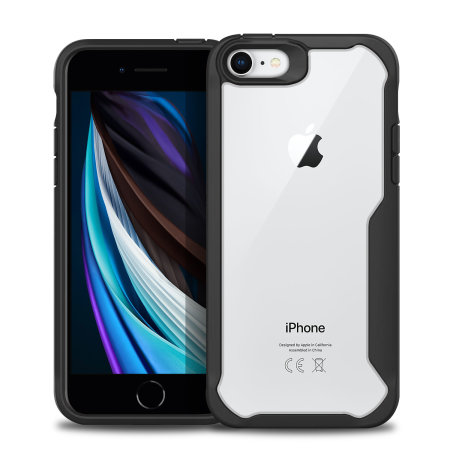 A great way to protect your new iPhone SE 2020, while at the same point showcasing its sleek and stylish good looks, the NovaShield from Olixar wraps your phone in durable protection that doesn't over-bulk the device. The combination of a robust, rubberised bumper and a clear polycarbonate back panel combine perfectly to protect from a wide range of drops, knocks and bumps, while still preserving the overall look of the iPhone SE, making it a top selection for those after great day to day protection, but whom still want their phone to feel and look the way Apple intended.

2. Spigen Neo Hybrid Herringbone iPhone SE 2020 Case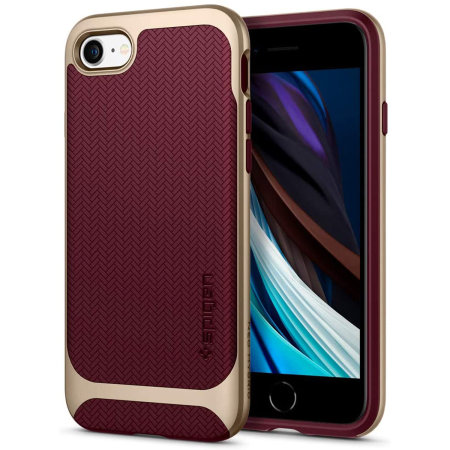 Coming multiple different colour options, the Neo Hybrid from Spigen fuses a rich design with contrasting colours that combine to compliment each other perfectly. This mixture of colours, materials and textures make for a very striking look that adds to the iPhone SE's already superb design. Without adding unwanted bulk, the Neo Hybrid manages to provide some fantastic durable protection thanks to its dual layer construction and Spigen's patented air cushion technology built-in. Overall a perfect choice for those after a protective case that will also add a unique style and feel to the phone.

3. Olixar Leather-Style iPhone SE 2020 Wallet Case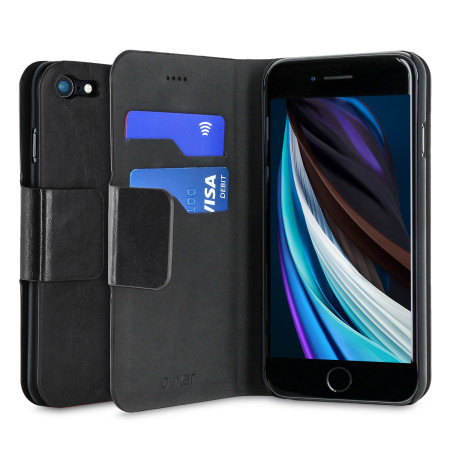 A very functional option now, the leather-style wallet case from Olixar not only wraps your iPhone SE 2020 in sleek protection, but it also allows for multiple card carrying. This wallet and case combo is always extremely popular, allowing users to carry their most precious possessions together, making for lighter travel when out and about.

4. UAG Plasma Series iPhone SE 2020 Tough Case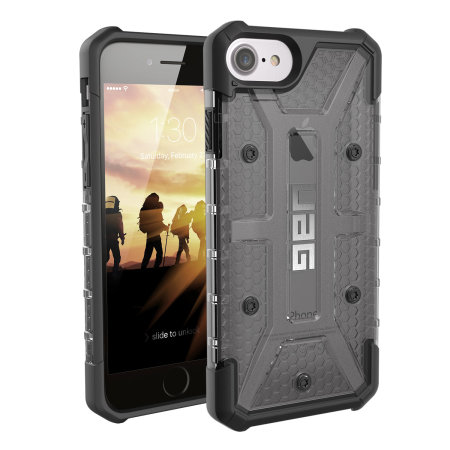 One of the lightest rugged cases around, the Plasma series from UAG has been a longstanding favourite for those after robust and durable protection, without the need to overshadow their phone's natural beauty. The Plasma series provides a clear back, all the while maintaining its tough persona with metal bots, honeycomb inspired print and raise rubberised borders to make for an ideal protective solution. The raise lip around the outside of the phone and shock absorbing corners really add to this, protecting the iPhone SE's screen well from knocks, bumps and drops, making it a top pick for those working outdoors.

5. Olixar Soft Silicone iPhone SE 2020 Case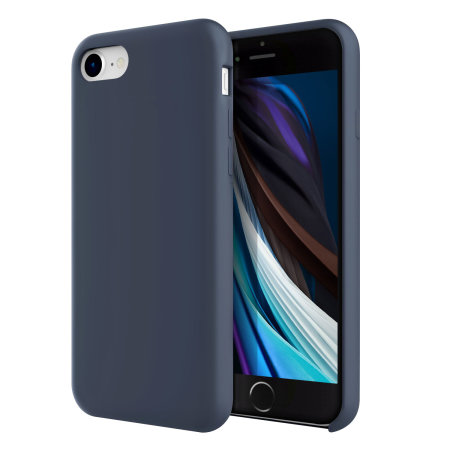 A supremely simplistic case, the Olixar Soft Silicone option doesn't present a mass of features or even protective qualities as seen with many other cases in this line-up. However it is this simplicity that proves to be its greatest quality. As the name suggests, this cover comes with a soft silicone exterior that proves very comfy in hand, making prolonged phone usage much more pleasant. Available in a wide range of pastel colour options, the Soft Silicone series from Olixar is sure to be a big hit with iPhone SE 2020 owners who want a simple, yet luxurious case to grace their new device.

6. Ted Baker Folio Opal iPhone SE 2020 Case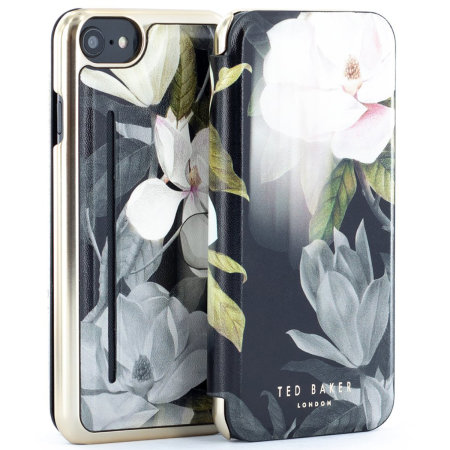 Fashion house Ted Baker have continued their tradition of providing exquisite cases alongside iPhone launches, and iPhone SE 2020 owners will be glad to see a wide range available for Apple's latest phone. The Opal Folio option comes with a bold and incredibly striking floral pattern that really adds to the phone's elegance. Not just a pretty face, this folio cover also packs some rather handy hidden features, including an integrated card slot on the back of the case, while the front cover conveniently houses a mirror. The cover also proves to be relatively hard wearing, providing solid drop protection for the entirety of the iPhone SE.

7. Olixar Ultra-Thin iPhone SE 2020 Case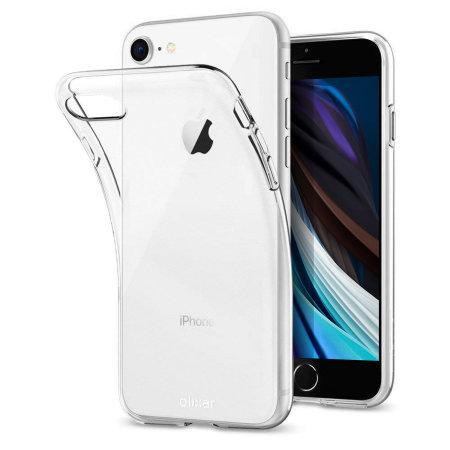 Easily one of the best ways to preserve the overall look and styling of your new iPhone SE, the Olixar Ultra-Thin wraps your new phone in a clear and lightweight gel case that allows Apple's design truly breathe, while still providing some limited protection against light scratches and scrapes. An ideal choice for those who want a minimalist feel.

8. Otterbox Defender Series iPhone SE 2020 Tough Case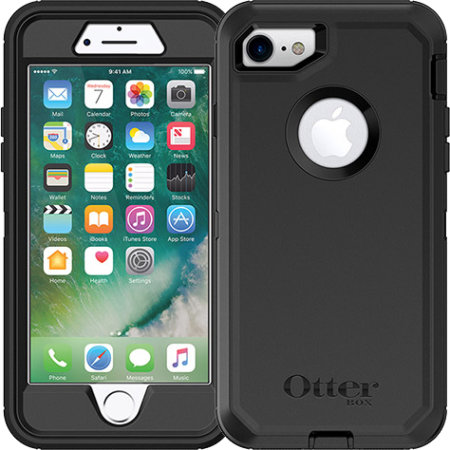 One of the most durable and rugged cases available, the Defender Series has become a staple of the OtterBox range over the years. Its multi-layered design, combined with port-coverings and deep lying bezels ensure your phone will be as protected as possible within this sturdy housing. It does add a degree of bulk, but remains fully accessible, making this one of the best rugged cases for those working and living in extreme conditions.

9. Olixar X-Ranger iPhone SE 2020 Survival Case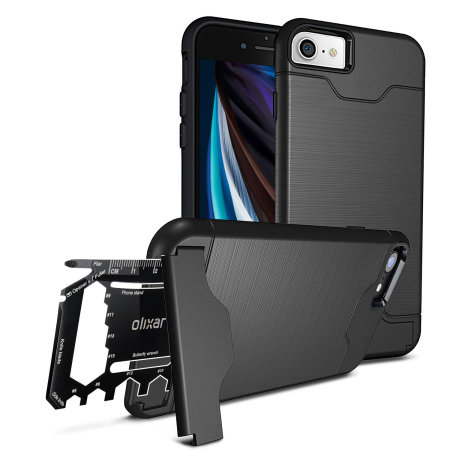 Ready for anything, the Olixar X-Ranger has become a very popular option, due to the fact that the case provides very sturdy protection in a sleek package, while the included integrated utility tool ensures that you'll always have the tool for the job with you. Comprising of 26 handy functions in 1, this tool enables you to tighten screws, open bottle tops, measure and even loosen nuts, and with this tool sitting within the case, you'll always have to hand for when you need it most.

10. Spigen Liquid Crystal Glitter iPhone SE 2020 Case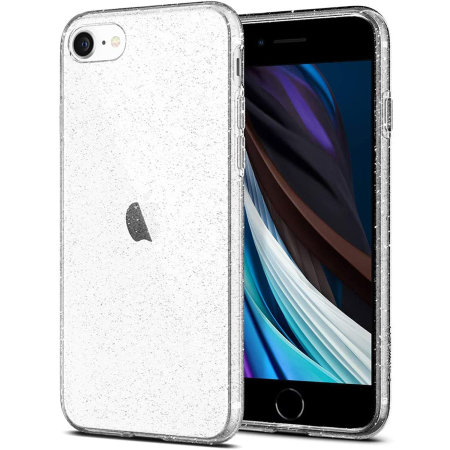 Similar to the ultra-Thin case from Olixar, the Spigen Liquid Crystal also comprises of a slim and durable silicone material that provides a clear window to your iPhone SE's stunning design, this time accompanied with subtle glitter evenly dispersed across the case's back to really jazz up your new phone.

Wrapping Up
Thank you for taking the time to look through our selection of the best iPhone SE 2020 cases and covers. We hope you enjoyed the article and found it helpful when choosing your new iPhone SE case. If you have any questions about the cases featured above, then please do as below.
---
---