Looking for the best garden tech accessories for your smart home? This blog has some innovative products that will bring modern light and sound to your garden!
---
1. Olixar ProBeats Waterproof On-The-Go Portable Bluetooth Speaker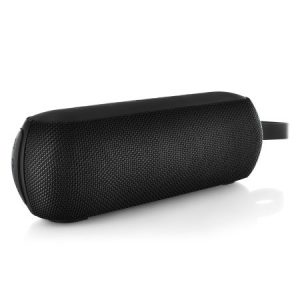 Connect to this powerful Olixar ProBeats Wireless speaker and bring life to the garden party or BBQ with powerful Bluetooth audio. IPX6 waterproof rating makes it water and splash resistant so no need to worry about any spillls.
With this speaker you have options. Connect to your mobile phone, tablet or laptop seamlessly via Bluetooth to enjoy wireless audio with up to 10m range allowing you to change songs without moving a muscle. The speaker also has a built-in microphone so is ideal for use with the smart assistant on your phone. Siri Turn It Up!
Outside of the garden, this is a portable and versatile speaker for work and play, both indoors and outdoors, and at only £19.99 it is a super buy!

---
2. Flame Effect Indoor / Outdoor Rechargeable Waterproof Rugged Lantern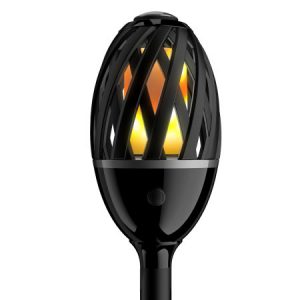 Perfect for any outdoor situation including gatherings with friends, camping trips, parties and more, this rugged lantern simulates a real fire with flickering LEDs and a warm orange glow. Experience the calming, warming effect of fire without needing to actually start one with this atmospheric, relaxing lighting solution.
One of the drawbacks to a real fire is that any kind of rain or adverse weather pretty much nixes your chances of a roaring campfire. Not so with this lantern, which features IP65 water resistance. Come rain or shine, your fire will burn.
You can use this lantern anywhere you like – whether on a tabletop to enhance a romantic dinner or in your garden to illuminate a particularly striking flower feature, in your bedroom as a soothing reading light or on a beach to build ambience. Two attachments – a ground spike for gardens and outdoor environments, and a desktop stand – provide real versatility and make this an invaluable companion for any setting.

---
3. Promate Premium Solar Powered LED Light with Intelligent Motion Sensor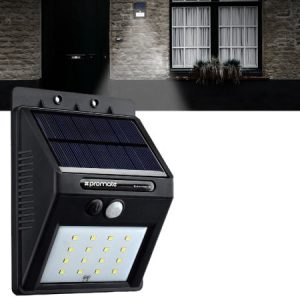 If you own a property or business and want to keep you and others safe at night, you won't go far wrong installing one of these brilliant security lights. Simply install one of these in any area that requires it. Built-in dual motion sensor technology ensures that the light will activate each time movement is detected by the sensor – up to a range of 5 meters with a 120 degree with an angle of 120 degrees.
Don't worry about clumsy, ugly, awkward and intrusive wiring around your property as this light is powered by natures greatest energy source – our sun. Light and heat travel 93 million miles to be absorbed and converted into stored energy by the advanced solar panel technology onboard. You obviously don't need to use the light in the day and the 'dusk 'til dawn' sensor will ensure the lamp won't activate in daylight anyway, so it's good news that this time is not wasted.
This light is designed for outdoor use with very little or no maintenance. This also makes sense as it's solar powered. There's nothing to stop you using it indoors if you can guarantee a good amount of sunlight, but as it is intended for outdoor use primarily. This means the weather will not affect it at all. SolarWay-3 is water resistant which makes it an ideal solar solution to be fixed outdoors.

---
4. LED Flame Effect Waterproof Bluetooth Speaker Lantern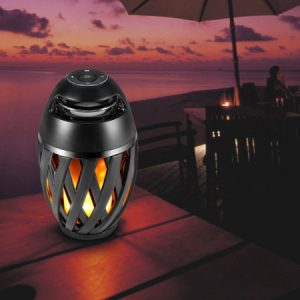 This unique IP65 rated waterproof wireless speaker accurately simulates the comforting effect of a roaring, crackling fire – perfect for festivals, parties, camping and more. With Bluetooth connectivity, streaming music is made quick and simple.
Designed to stream music wirelessly, the LED Flame Speaker Lantern features Bluetooth connectivity with smart auto-connect technology, meaning the speaker will automatically connect to the device which was last used. Compatible with most smartphones and tablets, the speaker has a Bluetooth range of up to 10 metres
A great two in one combination of music and light for late nights in the garden, camping or at festivals

---
Wrapping Up
We hope you found this guide on the best garden tech accessories for a Smart Home 2020 helpful. If you would like to know more about the products featured, then please do click through for more detailed information. Additionally, if you'd like to see more products for a smart home, please click here.
---
Spencer Saunders