Are you a MacBook user and are now working at home? We've found the best accessories to allow you to create the ultimate MacBook home setup and thus allowing you to maximise your productivity.
Hubs & Adapters
We tested various hubs and adapters options for the MacBook and found the below to be the best based on connectivity and price.
1. HyperDrive PRO 4K 8-in-1 Hub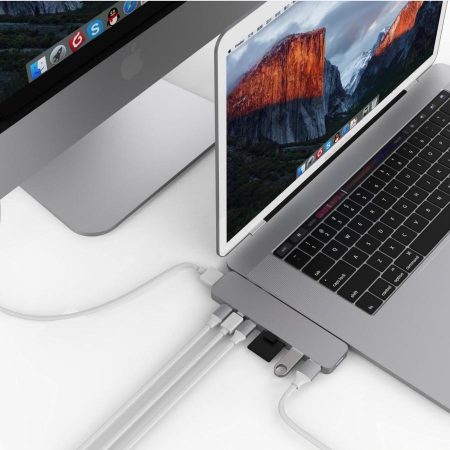 The HyperDrive PRO adapter is packed full of features and totally transforms your MacBook. With an impressive eight ports including a 4K HDMI port, Mini Display port, SD and MicroSD slots, dual USB-A ports and dual USB-C ports which support Power Delivery, this adapter will certainly solve all of your connectivity issues. Additionally no installation is required as the adapter has been designed to be 'plug and play' and provides a flush fit for your MacBook Pro and Air.

2. Baseus 4-in-1 USB Adapter Hub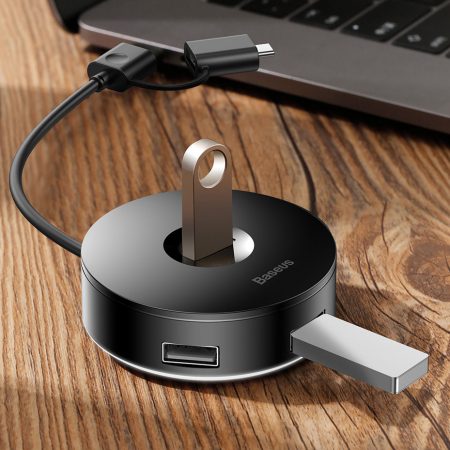 As many MacBook owner's have found, the limited number of USB ports is always problematic. Powered by a Micro USB cable (included), this 4-in-1 USB hub from Baseus solves that issue by expanding the number of USB-A ports to four. To maximise your productivity, the hub allows for all ports to be used simultaneously, meaning you can continue working, without having to constantly swap USB pen drives, hard drives or any other hardware you may have connected. Additionally, to ensure the hub can be used with any MacBook model, it features a 2-in-1 USB-A to USB-C connector.

3.  Olixar Macbook USB-C To HDMI 4K 60Hz Adapter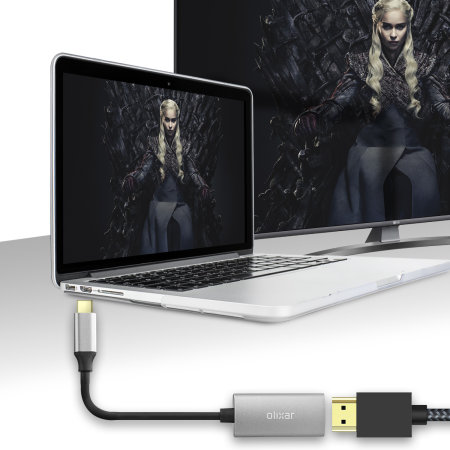 If you require a much more simple adapter and only want to expand your MacBook's display, than the Olixar 4K HDMI adapter is perfect. This USB-C to HDMI adapter allows you to view content from your Macbook on a larger display. You'll be able to easily view spreadsheets, design work and more from your MacBook to your TV, monitor or projector that features an HDMI port.

4. Baseus 4K HDMI To HDMI Braided Cable – 3m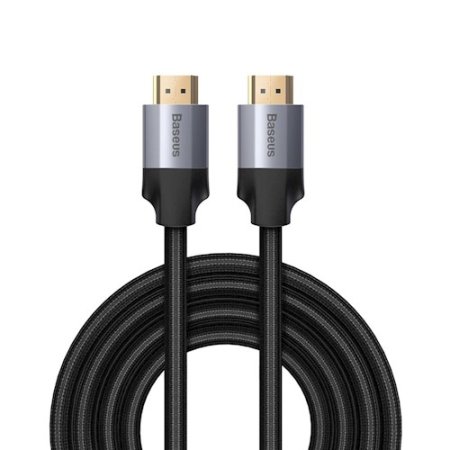 Compatible with both the HyperDrive PRO and Olixar USB to HDMI adapter mentioned above, this braided HDMI cable is ideal for connecting your MacBook to a external monitor, TV or projector, whether that be by connecting the cable to an adapter first or directly into your MacBook.

---
Stands & Mounts
MacBook stands and mounts are a great way to raise your MacBook to a comfortable and viewing angle, in addition to aiding air flow and preventing over heating.
1. Olixar Adhesive Mini Foldable Laptop & Tablet Stand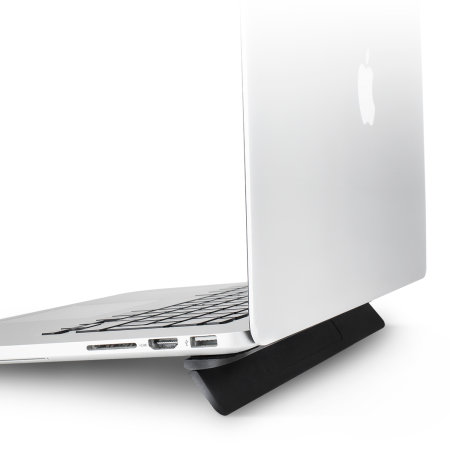 The Olixar adhesive laptop stand is unlike many other laptop stands on the market, thanks to it's extremely compact and lightweight design. Additionally the adhesive base means you'll be able to attach the stand to your MacBook and have the freedom of moving around different rooms in your house, without having to lug around another stand. Designed with ergonomics in mind, the stand elevates your MacBook, providing you with the optimal viewing angle to improve both your posture and decrease the chance of back pain. Additionally, if you've connected your MacBook to an external monitor, you may want to raise your laptops height to match your monitor to help strain on your eyes.

2. Macally Universal Vertical Laptop Stand 13″-17″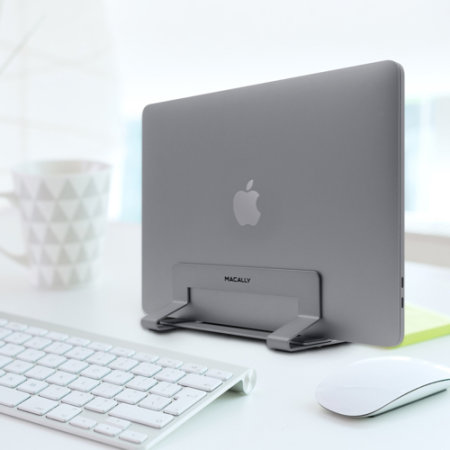 Vertical laptop stands are always a popular choice thanks to their unique design. If you've got limited space and have your laptop connected to a display such as a monitor, you might have your MacBook closed and flat on your desk. This takes up valuable desk space and so utilising this Macally Vertical Stand is the perfect solution. The stand allows you to keep your MacBook in a vertical 'standing' position, helping to save up to 50% of space used, whilst still allowing for ports to be accessible, meaning you can easily connect power adapters, hubs and more. Compatible with all 13 to 17 inch MacBooks and available in both space grey and aluminium silver colour options, perfect for matching to your MacBook Pro or Air.

3. Ten One Design Mountie Universal Laptop Clip
A completely different type of mount but a great one at that from from Ten One Design, which solves many productivity issues. If you've not got access to an external monitor,  then the Mountie is the perfect solution to allow you to multi-task. With it's simple clip design, you can easily attach your smartphone or tablet to your laptop for a multi-display setup and allowing you to either have two standalone displays or you could even extend your display. For example have your MacBook and iPad in use simultaneously The Mountie is ideal for conference calling, browsing the web, reading the web or simultaneous working.

---
Keyboards & Mice
An external keyboard and mouse is always a useful addition for any office, especially when they're a lot easier and faster to use.
1. Rebeltec Wireless Keyboard & Mouse Set

This full size keyboard and mouse set is perfect to combine with your MacBook and home office. Featuring wireless connectivity, simply connect the included nano USB receiver to your MacBook and you'll be ready to work in no time. If you're sitting away from your laptop, range won't be an issue either, thanks to the 10 metre range. This also means you won't be stuck up close to your MacBooks display or external monitor, helping to reduce the chance of strain to your eyes.

2. Acme Ergonomic Ultra Glide Comfy Mouse Pad – Black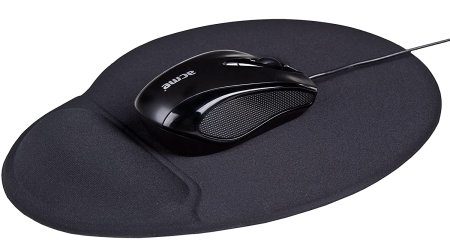 Comfort and ergonomics is always important when it comes to a work environment and your home office should be no difference. Over time many people start to suffer from RSI in their wrists and so we highly recommend an ergonomically designed mouse pad, such as this one from Acme. Featuring an incorporated comfort cushion, the mouse will help to relieve strain from your wrist and contribute to your comfort levels whilst working.

---
Power & Charging
Keeping your MacBook, external displays, hubs and any other electronic device is vital to your productivity levels. As is the case with having extra technology around the house, there's never enough mains sockets to keep all of your devices powered up or charged and so we found the below products extremely useful.
1. Satechi 75W 4 Port USB-C Power Delivery 3.0 Charging Hub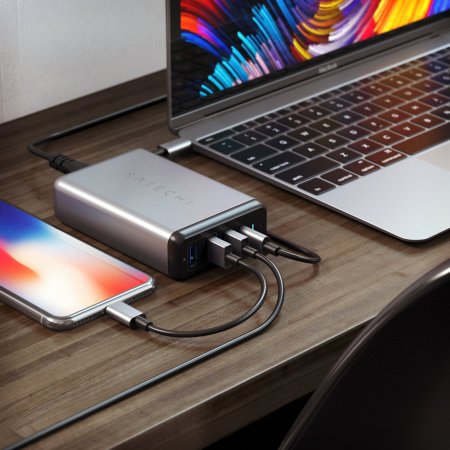 This charging hub is a great accessory for any owners of newer MacBook's which are charged through USB-C. This 4-in-1 hub, allows you to connect, charge or power four devices simultaneously from a single UK mains socket and thanks to the dedicated USB-C Power Delivery port, you can charge your MacBook quickly, easily and without any hassle. Moreover, this 4 port charging hub from Satechi outputs an impressive 10.8A, meaning you can charge your smartphone, tablets and any other USB charging compatible device with ease.
2. Masterplug Surge Protected 4 Plug Power Block With Dual USB 2M – White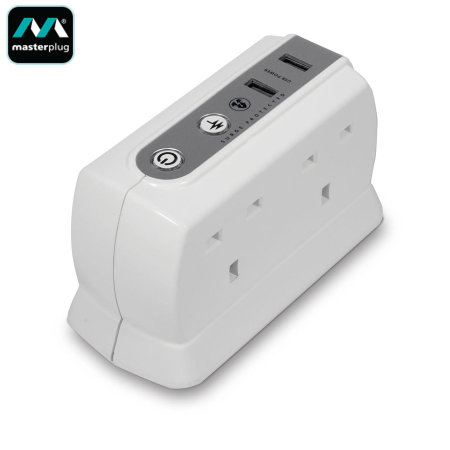 This Masterplug power block features four socket is ideal for making the most of limited space, whilst keeping all of your devices and hardware such as laptops, pc's, monitors and more powered up. The two built in 2.1A USB ports also mean you can keep smartphones, tablets and any other USB cable compatible device charged, without having to waste a socket and used else where. Additionally the power block features built in power surge protection, keeping all of your hardware and devices safe from high voltage surges and spikes from the mains supply.

---
Cleaning & Hygiene
With our phones being in such constant use and often rarely cleaned, it should be no surprise that these smart devices can house a ton of bacteria. What's amazing though is that on average a smartphone will carry over 25,000 bacteria per square inch, which is dirtier than a kitchen worktop (1,736 bacteria per square inch), your dog's food bowl (8,643 bacteria per square inch) and what's worse, your phone's screen carries more bacteria per square inch than your average toilet seat.
1. Olixar CleanSeal Anti-Bacterial Liquid Screen Cleaning and Protection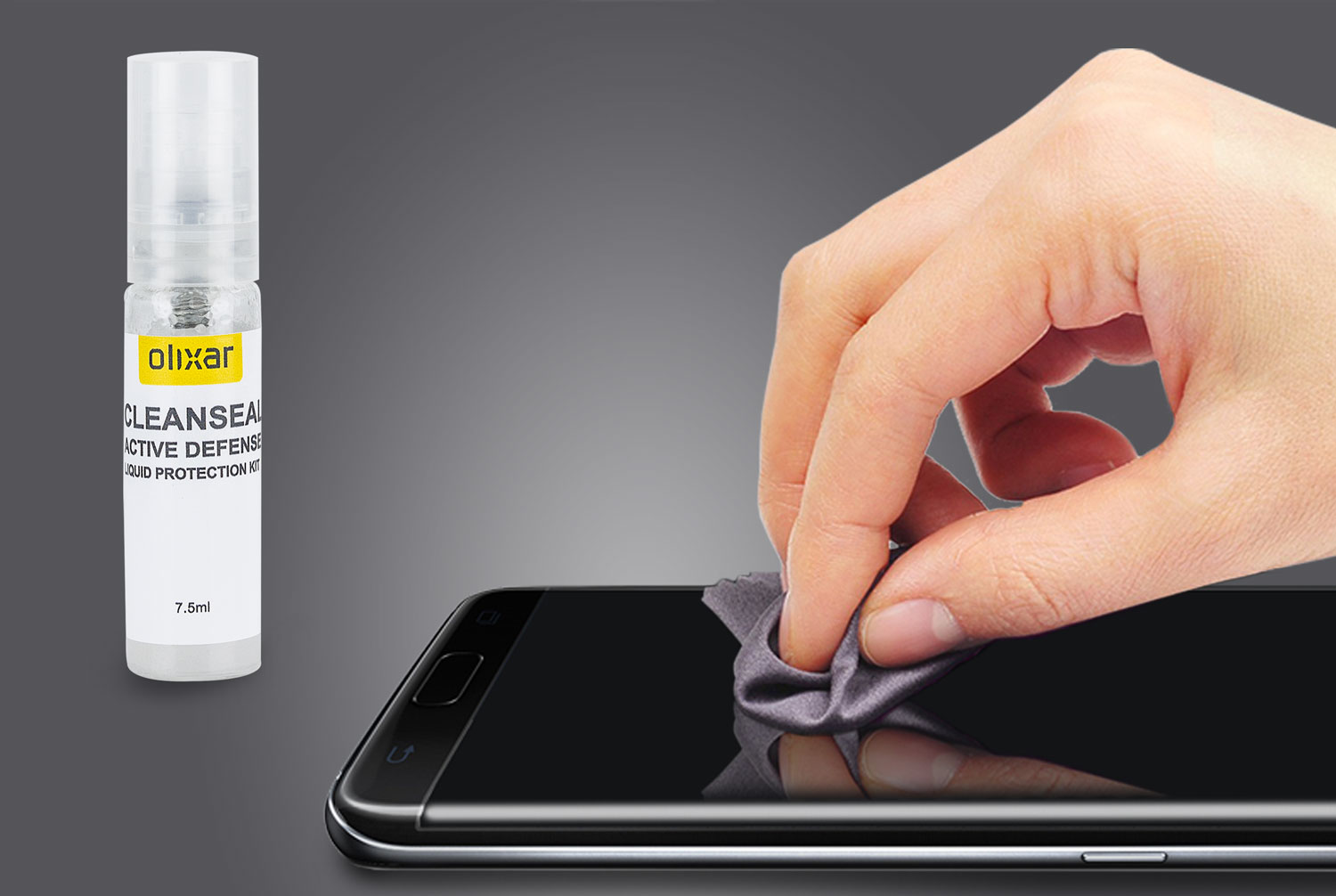 With their being an importance of keeping your tech and gadgets clean and protected, it's vital you have an antibacterial cleaner at hand. This is where CleanSeal from Olixar comes into use. The solution incorporates liquid nanotechnology designed by the military to keep your MacBook and any external display as clean as possible by removing any dirt and sealing in the surface to create a protective barrier. Where CleanSeal differs from other cleaning solutions, is it's anti-bacterial and hydrophobic properties, which helps to prevent a build up of bacteria on your device's screen, in addition to repelling water. In addition, during our testing period we found that CleanSeal also kept most display's fingerprint free for longer.

2. Whoosh! Screen Shine Disposable Anti-Microbes Wipes – 70 Pack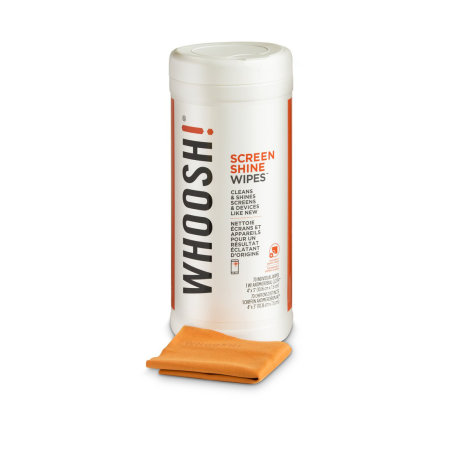 Known for their environmentally friendly electronics cleaning products, Whoosh! are certainly at the top of their game. This pack of wipes and anti-microbial cloth has been scientifically proven to your MacBook's screen 99.9% clean of dust, dirt and oil, making it an essential to keep your MacBook clean and protected. Additionally as there isn't any direct spraying required, the wipes can be used without any issues on any other electronics you may have including tablets, smartphones, TV's, keyboard, mice and more.

3. The Mobile Fun Cleaning Cloth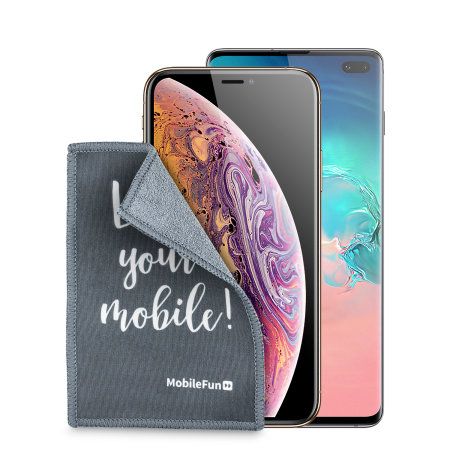 To help promote cleaner electronic's, Mobile Fun have decided to give away a Free high-quality Cleaning Cloth to all it's customers. Anyone placing an order on a Mobile Fun website will receive a free cloth worth £4.99 along with their order, so customer's can fight the grub and bacteria on their phone first hand.
We hope this gesture will help to reduce the risk of this and other diseases from spreading via your smartphones, tablets and other gadgets.
How to claim your free cleaning cloth?
All you need to do is place an order on any Mobile Fun website and your order will automatically come with a free cleaning cloth. No hoops to jump through, details to provide or voucher codes to enter, your free cloth will be packed and shipped along with your ordered products, allowing you to keep your device clean at all times.
---
Wrapping Up
We hope you found this guide on creating the ultimate MacBook setup for your home office useful. If you would like to know more about the products featured, then please do click through for more detailed information. Additionally if you'd like to see further working from home essentials, please click here.