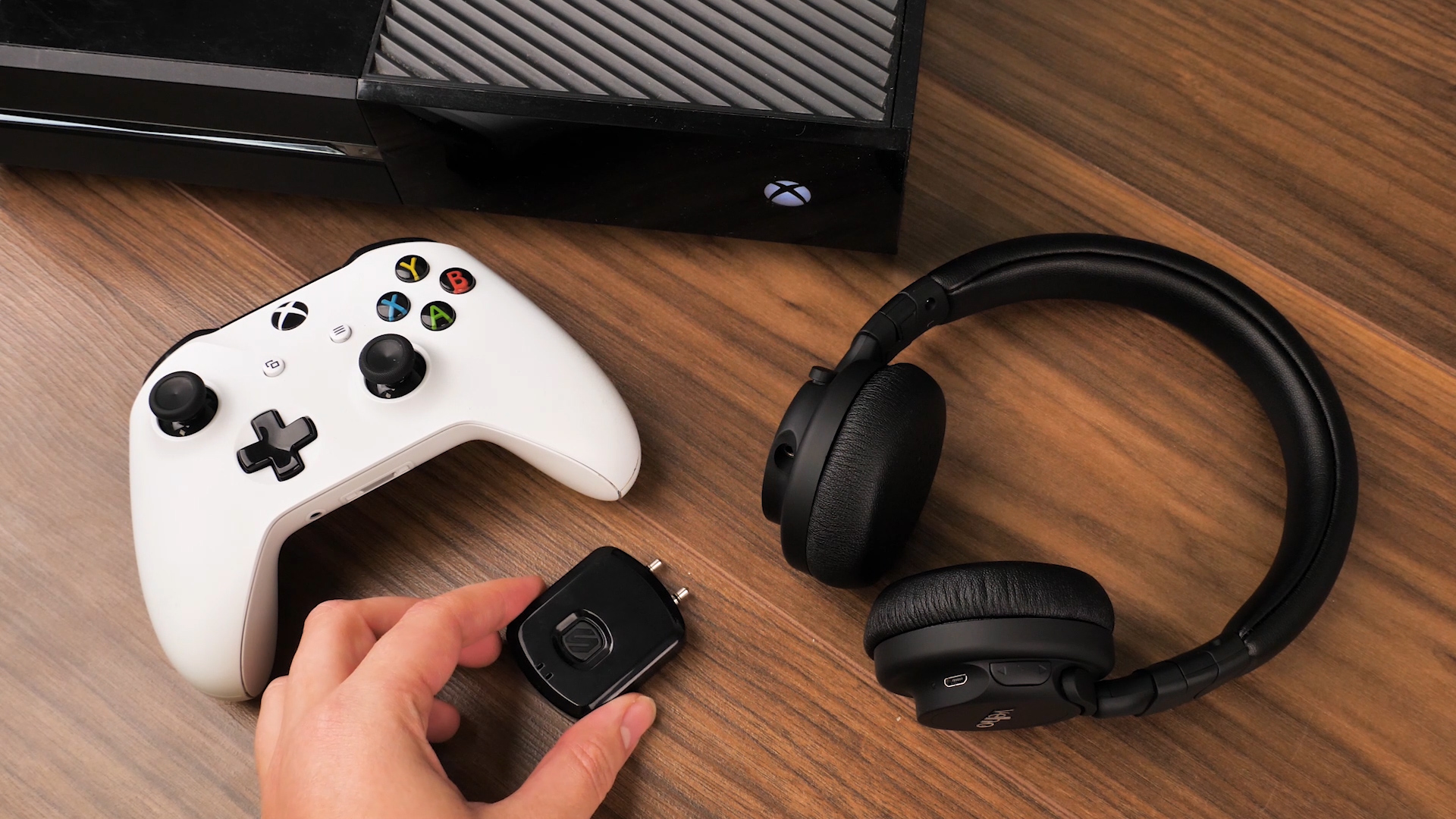 Bluetooth Headphones are quickly becoming the most popular style of headphones and work perfectly with most devices, but why is it such a struggle to connect them to my Xbox One or Xbox One X? Unfortunately that's because the Xbox One has a couple of missing features, one of them being the ability to connect any Bluetooth headsets or earphones, with only a very small selection of officially licensed options working at all.
Thankfully there's an accessory to solve this and allow you to connect your Bluetooth Headphones to your Xbox One: Scosche's FlyTunes Wireless Audio Bluetooth Transmitter.
Instructions
Insert the Scosche Bluetooth Transmitter into the 3.5mm Aux port on the Xbox Controller
Turn the transmitter on by holding the button for at least 3 seconds, or until you see flashing Blue and Red LEDs.
Turn your headphones on
Press and hold the pairing button
Your Bluetooth Headphones will now pair with your Xbox One, indicated by a solid blue light on the dongle
Your Bluetooth Headphones will now be fully connected allowing you to listen through them while you game.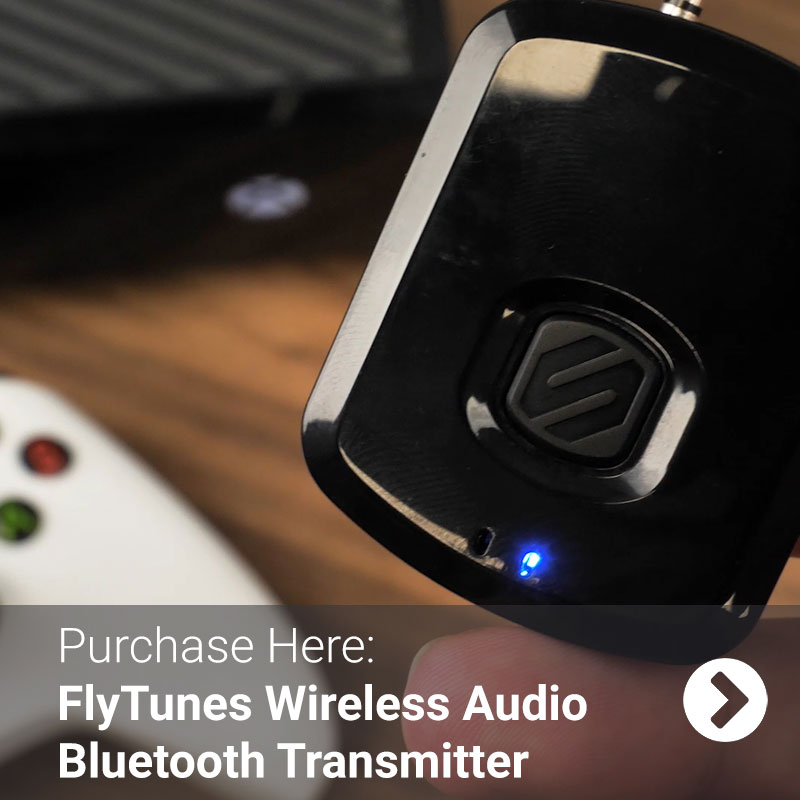 We hope you found this article helpful, If you have any issues or questions then please ask below, or reach out to us on Facebook or Twitter where we will be happy to help!
---
---