How to connect AirPods to your PS4 / PS4 Pro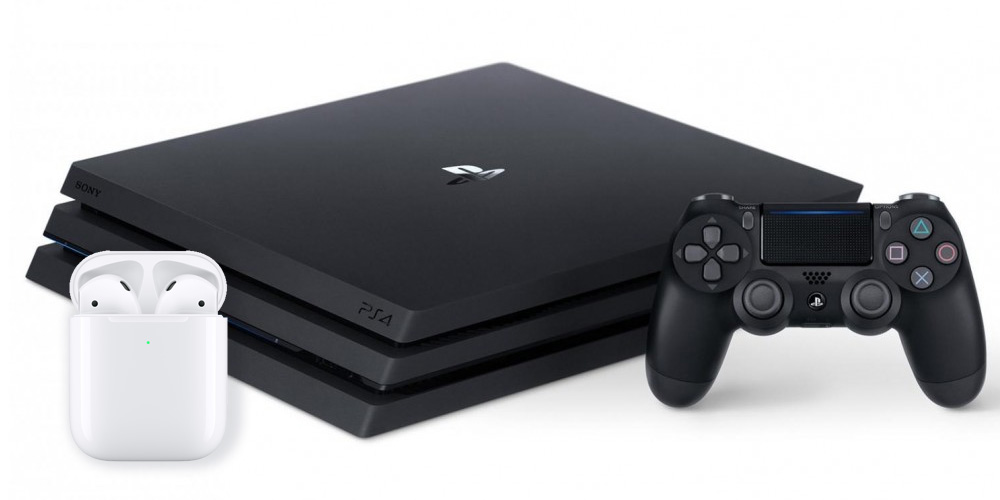 Apple AirPods are a fantastic accessory that work flawlessly with your iPhone, Macbook, iPad and other devices, but why is it such a struggle to connect them to my PS4 or my PS4 Pro? Unfortunately that's because the PS4 has a couple of missing features, one of them being the ability to connect any Bluetooth headsets or earphones, with only a very small selection of officially licensed options working at all.
Thankfully there's a cheap accessory to solve this and allow you to connect your AirPods / AirPods Pro to your PlayStation 4: the PS4 Wireless Bluetooth Dongle.
Instructions
Plug the Bluetooth Adapter Dongle into your PS4's USB port at the front of your console.
Wait for the Dongle to flash blue, indicating pairing mode is available.
Open the AirPod's case.
Press and hold the pairing button at the back of the charging case.
Your AirPods will now pair with your PS4, indicated by a solid blue light on the dongle.
Insert the Microphone adapter into your PS4 controller's 3.5mm port.
Your PS4 will then display a message confirming this connection.
Your Airpods will now be fully connected allowing you to listen and talk through your Apple AirPods while you game.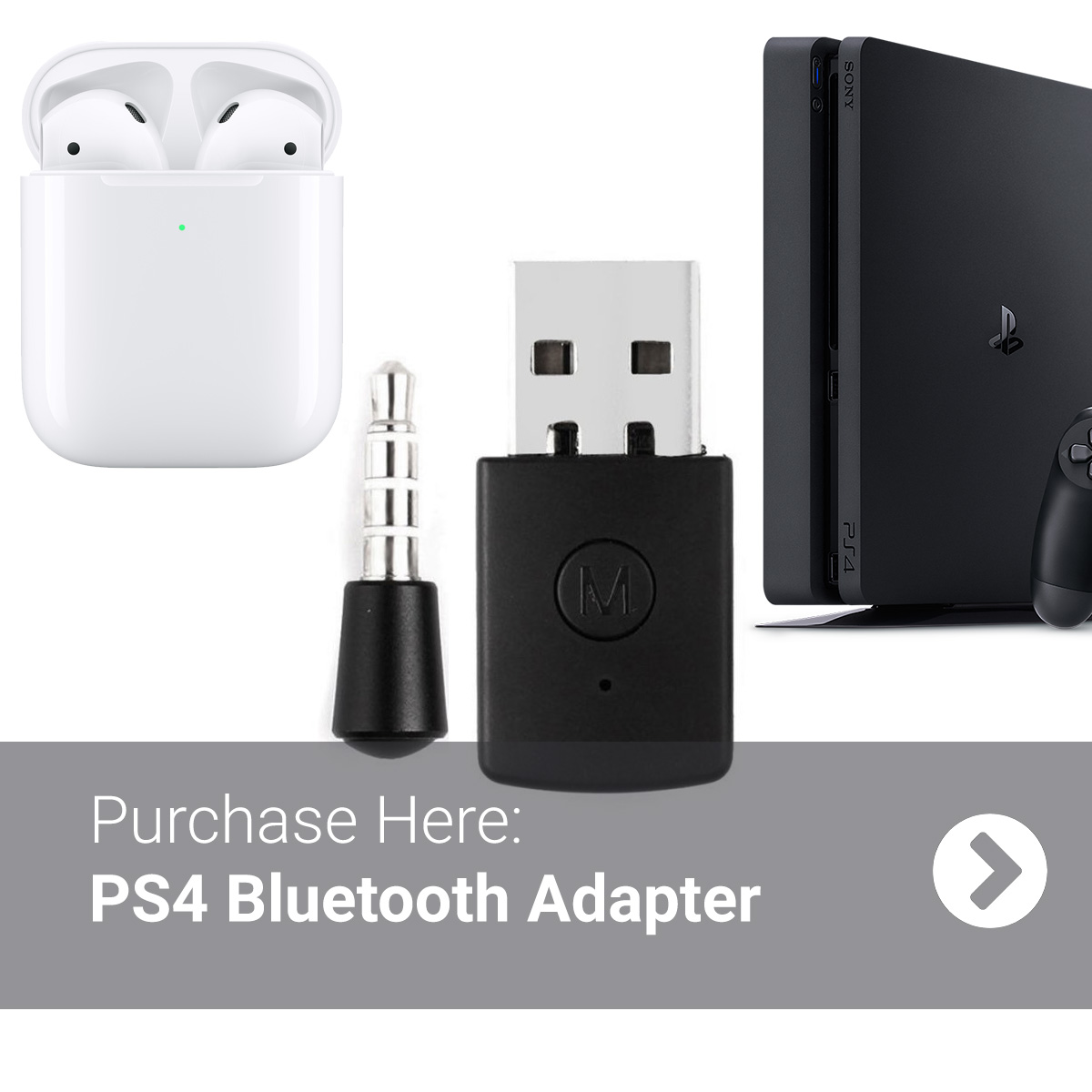 This adapter will also work with other Bluetooth headsets, so if you choose to upgrade to a new pair of Apple AirPods or just ever want to use a different Bluetooth device, then this handy adapter will be your ideal option. If you would like to purchase this adapter then please see the product page here!
We hope you found this article helpful and that you have a great rest of the day. If you have any questions then please ask below.
---
---