One of the most important phones in years, the Samsung Galaxy S10 5G will be one of the first phones released with support for this fast new mobile internet. With such importance, we've rounded up five of the best cases for the Samsung Galaxy S10 5G.
1. Olixar Sentinel Case & Screen Protector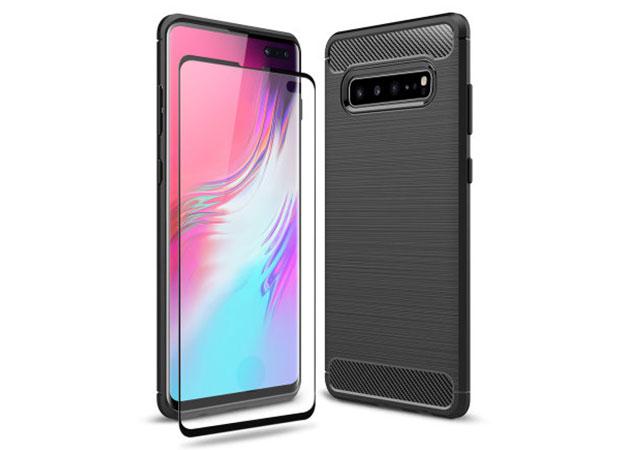 A fantastic option to kick off with, the Olixar Sentinel offers complete all round protection for your Galaxy S10 5G, thanks to the accompanying screen protector. Once assembled, the Sentinel provides a top quality in-hand feel that looks great on, while provided superb protection against a variety of knocks and bumps. Overall a fantastic choice for those after solid all round protection, but whom to don't want to drastically increase the size of their phone.
2. Ringke Fusion Clear Case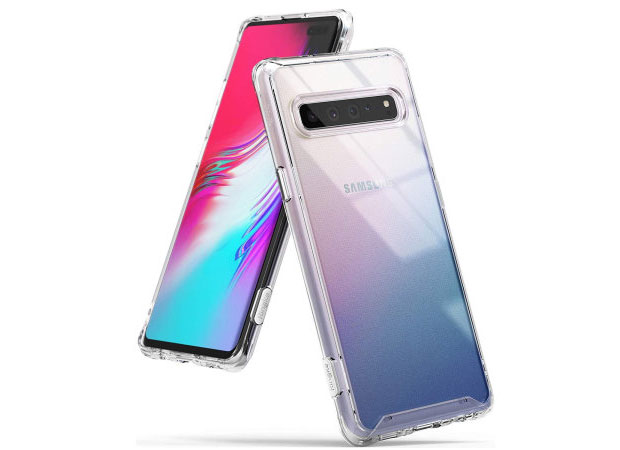 Perfectly clear and rugged too, the Ringke Fusion is always a top pick for new smartphone owners and that continues to be the case for the S10 5G. It's sleek design and clear styling allows your phone to breath as well as showcasing it's stunning design. The robust shock absorbing corners make a nice addition and provide excellent protection against general day to day use. A fine selection for S10 5G owners looking to provide good protection, while not compromising on the overall look of their phone.
3. Zizo Bolt Series Tough Case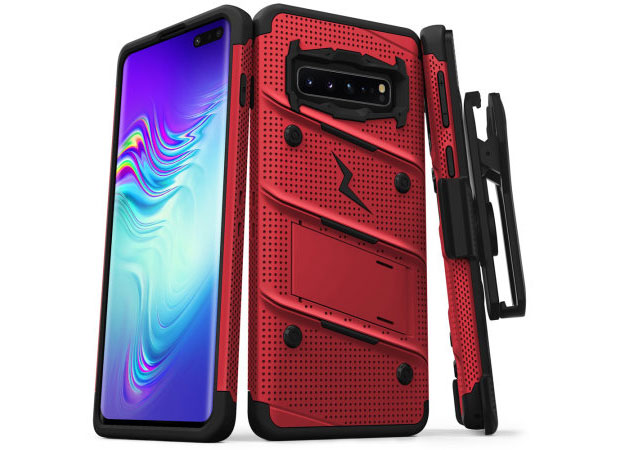 One of the more rugged options available for the S10 5G, the Zizo Bolt Series certainly delivers when it comes to utility usage. The premium dual-layered construction provides top of the range drop protection, while the accompanying belt-clip and integrated kick-stand make for a supremely helpful case. The styling might not be for everyone, but the metallic screws and colour combinations available definitely help the Bolt Series stand out. In summary, a fine choice for those after a tough protective case that will ensure your Samsung Galaxy S10 5G stays looking as good as the day you bought it.
4. Lovecases Abstract Polka Case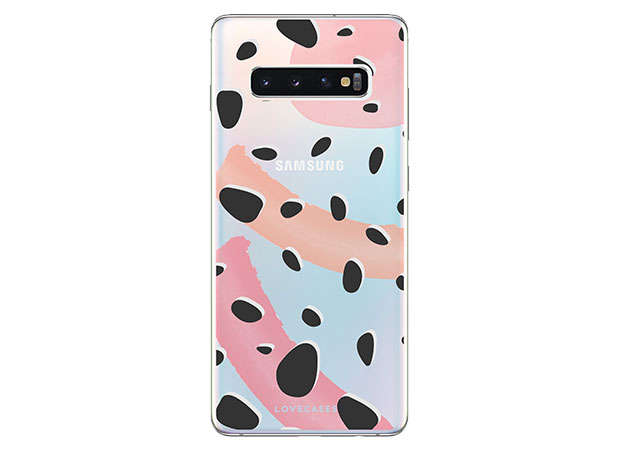 One of many designs from the Lovecases team, the Abstract Polka clear case for the S10 5G represents a more funky option to help protect your phone. The case is extremely thin and maintains the look and feel of your phone, while the unique styling adds a touch of glam that is undeniably Lovecases. A top pick for those after a case that will add to the already elegant S10 5G.
5. Official Samsung Protective Stand Case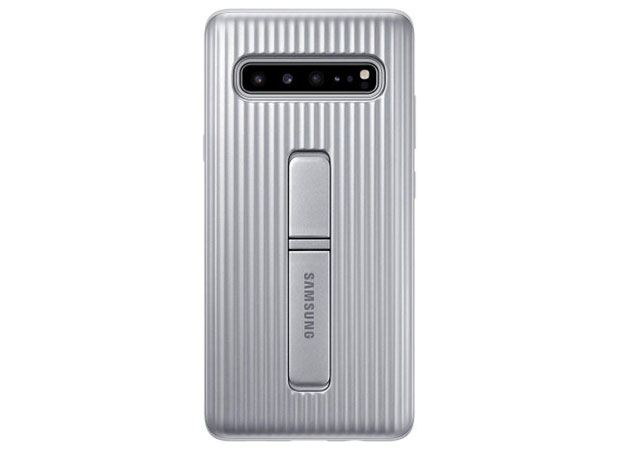 Official cases always prove popular and the long standing design of the Protective Stand cover continues to be a winner. It features a corrugated metallic look, that definitely catches the eye, while the case itself proves extremely handy thanks to its robust design and integrated kick-stand for media viewing. As with any official accessory, you can be assured of a premium finish, making it a must for almost any S10 5G owner looking to safe-guard their device.
Wrapping Up!
That concludes our round-up of the best Samsung Galaxy S10 5G cases available to order right now! We hope you enjoyed this article and found it helpful. If you would like to purchase any of the cases featured then you can see more by clicking the cases' image and if you have any questions about the cases featured please ask in the comments below.