The Sony Xperia 1 is easily one of the best mid-range devices on the market and with such a big screen, you'll be wanting to secure Sony's latest handset in a case, so as to keep the 6.5 inch display and the rest of the phone's beautiful construction looking as good as the day you bought it. That's why we've rounded up our favourite Sony Xepria 1 cases which can be viewed below.
1. Official Sony Style Cover Touch Case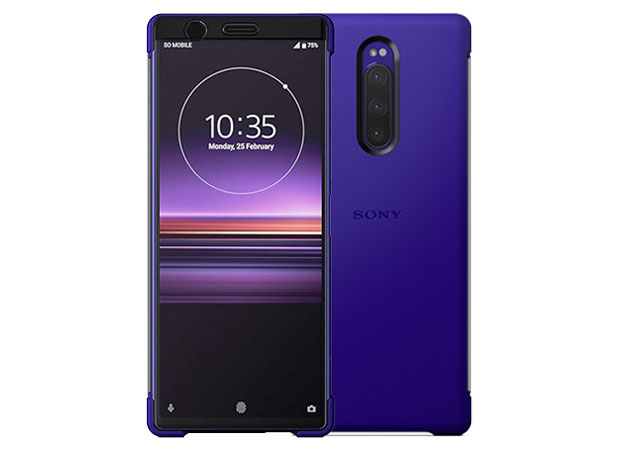 This official offering provides the complete package for your Xperia 1. Once attached the Official Sony Style Cover safeguards your phone thanks to the full coverage it provides. The front cover not only protects, it allows for a truly smart experience thanks to the cover's touch responsiveness, making using your phone and all its features while the covers closed possible. This may not seem extremely useful, but it's a novelty that doesn't wear off. Overall a top choice with a premium finish, and available in a wide selection of colours, it's sure to appeal to the vast majority of Xperia 1 owners.
2. Olixar Carbon Fibre Case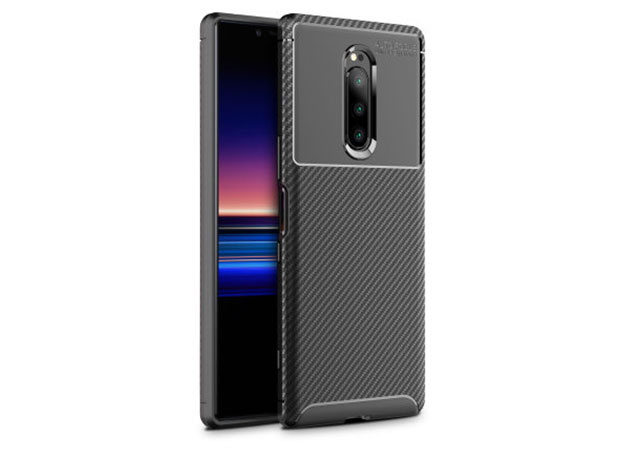 A sleek and stylish option, the Carbon Fibre inspired case from Olixar proves to be a popular option for the Sony Xperia 1. It looks fantastic on and doesn't compromise on the phone's slimline style. It's not the most protective case in the world, but it will suffice for regular use, but if you know you're after a little more peace of mind then you may want to look at the case we have up next. Overall a fine choice for the everyday user, it compliments your Xperia 1 extremely well while adding a modern styling.
3. Olixar ArmourDillo Tough Case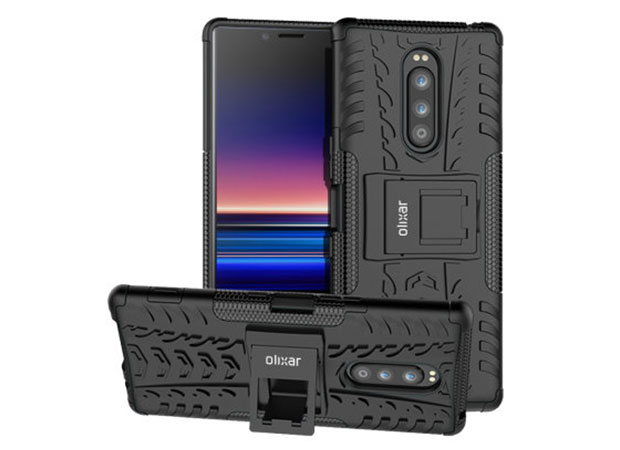 Providing tough and rugged protection, the ArmourDillo equips your Sony Xperia 1 with durable drop protection that will keep your smartphone looking sharp. The tire tread design might not be for everyone but it does add extra grip and with the integrated kick-stand, the Olixar ArmourDillo provides so much more than just simply protection. This all combines to make it a fantastic on the go case that's ready for any situation.
4. Krusell Sunne 2 Leather Wallet Case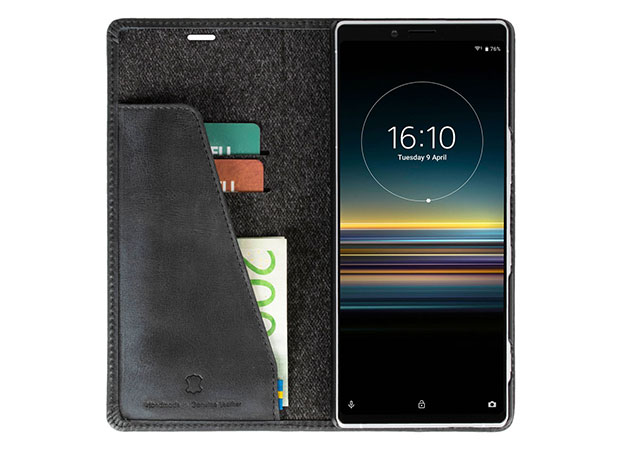 One of the most stylish cases on the market today for the Sony Xperia 1, the Krusell Sunne 2 Leather Wallet case provides an exquisite in hand feel. The premium materials and construction really stand out, making this a fine choice for any Xperia 1 owner. The wallet feature allows for storage of both cards and cash, which is always handy when you want to travel lighter on a night out.
5. Roxfit Soft Shell Ultra-Slim Clear Case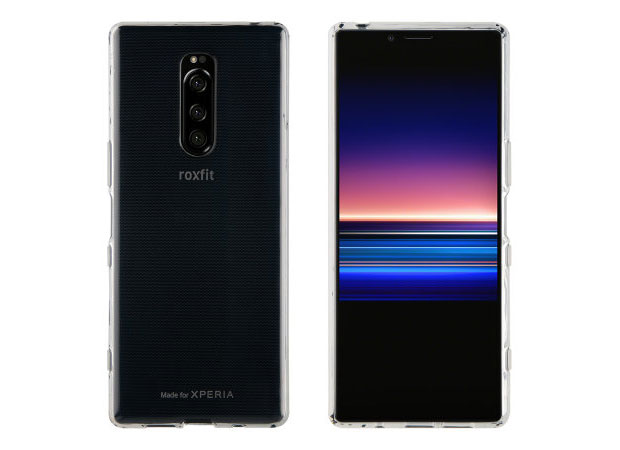 We finish our round-up with the Roxfit Soft Shell Ultra-Slim Case. The clear design allows a window to your device, keeping it protected against scratches and scrapes, while still showcasing Sony's stunning design. As the name suggests, the case itself features a very slim design, which in turn makes for very pleasing experience. Definitely a case for the purists, who want to offer some protection, but whom still want to preserve the phone's natural look and feel.
Wrapping Up!
Thanks for reading our article on our favourite cases for the Sony Xperia 1. We hope you found it helpful. If you would like to purchase any of the cases featured then you can see more by clicking the cases' image and if you have any questions about the cases featured please ask in the comments below.