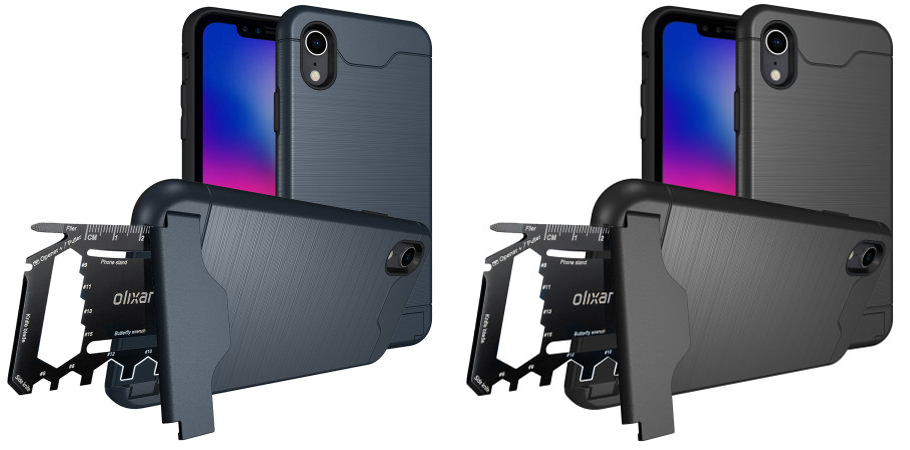 Three new iPhone models are expected to be launched this September, as Apple iterate on last year's iPhone X concept with a new phone. We've got in one of the very first iPhone XS Plus cases in the world, the Olixar X-Ranger, which gives us a good idea of what to expect from the new phone. Here's what we learned!
As you can see, the phone sports a single rear camera, aligned with its flash module in the same vertical configuration as the iPhone X. Including only a single rear camera rather than two (or even three) is a cost-cutting measure by Apple, and a way of differentiating the affordable LCD iPhone from the more expensive iPhone XS and iPhone XS Plus models with OLED displays. However, Apple might still be able to offer portrait mode functionality on the new device, using a software approach to separate and blur the background rather than a second lens. The larger physical size of the new camera also suggests that its imaging properties may be quite decent, potentially with a larger sensor that performs better in challenging low-light conditions.
The screen of the iPhone pictured is expected to use an LCD rather than OLED technology, again a measure that will reduce the material cost of the iPhone and ensure Apple can offer it at a lower price without unduly affecting their profit margins. There was some blow-back regarding Apple's launch of the iPhone X at $999 (£999 in the UK), so a cheaper iPhone that retains the same overall look, including the thin bezels and curved corners, would go some way to placating Apple fans. However, the LCD version will come with thicker bezels than the iPhone X, as the display controller can't be tucked under the screen in the same way that it can on an OLED phone.
Mobile Fun has also received news from Olixar that they have already put their screen protectors into production for the new range of iPhones. At time of writing, we have yet to see any iPhone XS cases appear from the brand, however the screen protectors provide a handy size comparison of the devices we expect to see announced in September 2018.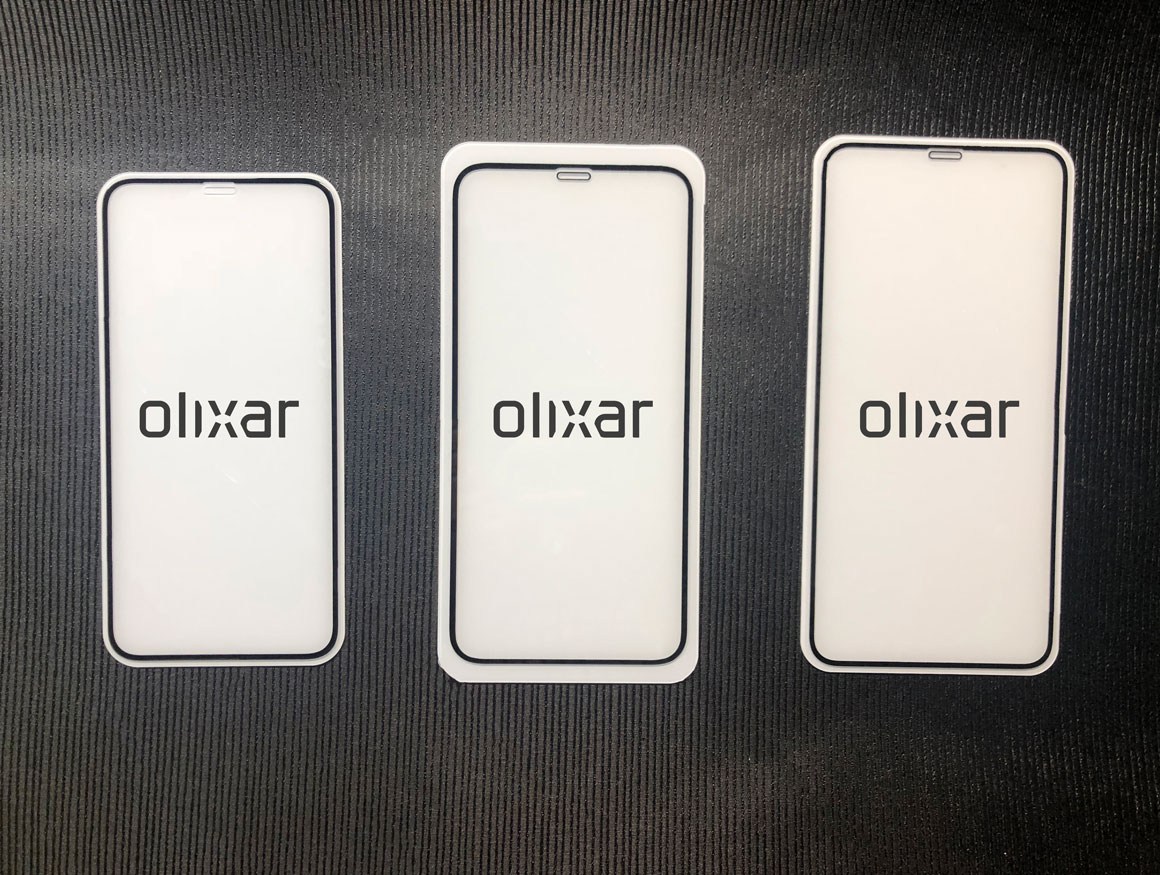 We are expecting three new iPhones, all with full face screens and notches just like their predecessor the iPhone X. Olixar's unique market intelligence has often allowed them to get accessories into production even before devices have been launched and we're grateful for the heads up.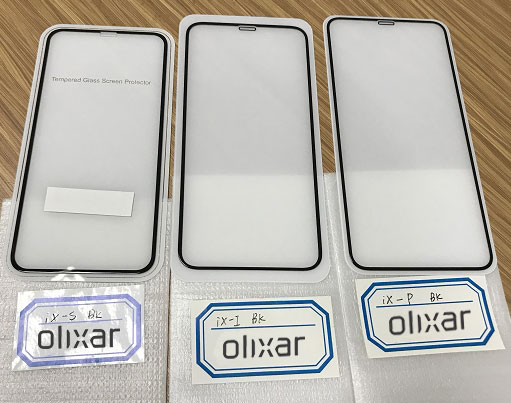 It's been rumoured that the 2018 or 2019 iPhone models would switch from Lightning to USB charging ports. This would break compatibility with a legion of existing iPhone X accessories, but it would also allow the new iPhone models to connect to Apple's modern laptops, which have USB-C ports only, without an adapter. With the entire computer industry rallying behind USB-C accessories, it would make sense for Apple to switch, but it's also possible that they would opt for a hybrid solution that would allow both cables to be used or just stick with Lightning for the foreseeable future. Sadly, these photos don't give us a good look at the charging port so this will remain a mystery for now.