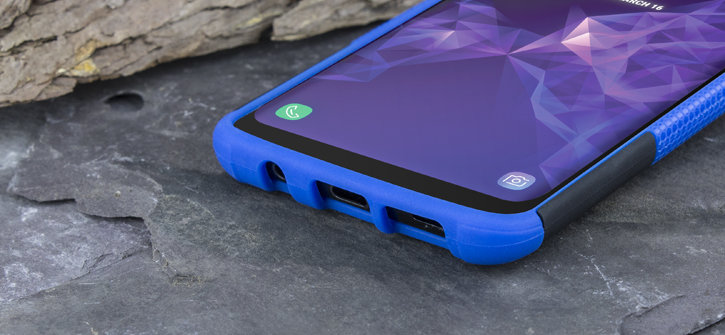 Following on with our earlier examination of the Samsung Galaxy S9's best clear cases, we're going to be taking a more opaque look at the best tough S9 cases on the market. Whether you live a rough and tumble lifestyle or you're just a little accident prone, these tough cases will make sure that your Galaxy S9 survives the day!
---
5. Otterbox Defender Screenless Case

The Otterbox Defender has been one of the most popular tough cases since its introduction nearly a decade ago. The Defender works so well because it uses a three layer design, combining different materials to produce a single case that resists many different kinds of damage without becoming too bulky. So you've got a polycarbonate shell on the inside, a silicone skin that wraps around the shell to absorb shocks and a thermal-formed sheet which handles the screen protection duties. This case is a little thicker than its peers, which is why it comes with a belt clip so you can keep it within easy reach even if it doesn't fit quite as easily into your pocket.
---
4. Love Mei Powerful Protective Case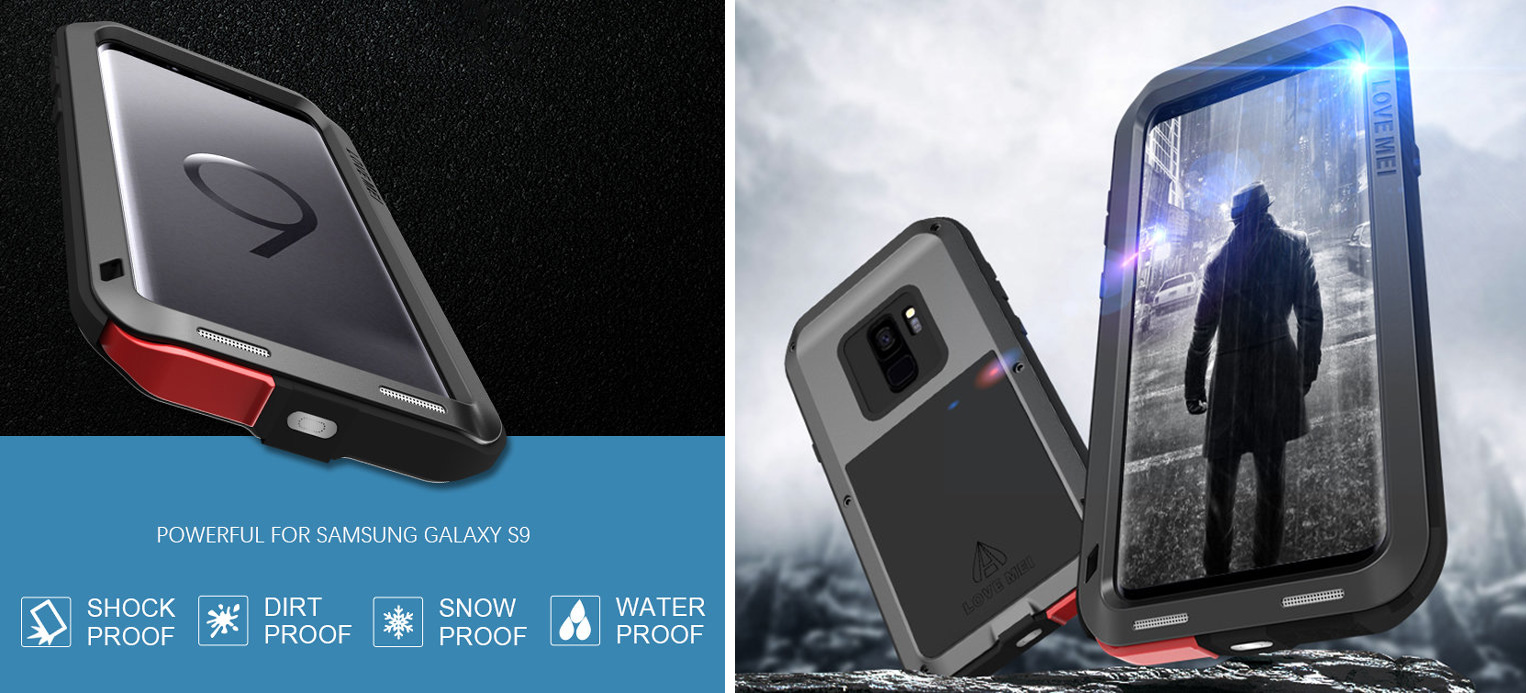 The Love Mei line of cases is another classic option with a more modern appearance. These cases are made from an aluminium alloy, providing incredible rigidity and protection from drops, knocks and falls. The case has also been sealed to ensure it is water and dust resistant, helping your phone survive in the dirt, snow or water. The case also comes with a lanyard loop to ameliorate the rather thick design. If you want a seriously stylish case that will also take a beating, the Powerful case is a brilliant choice.
---
3. Olixar ArmourDillo Protective Case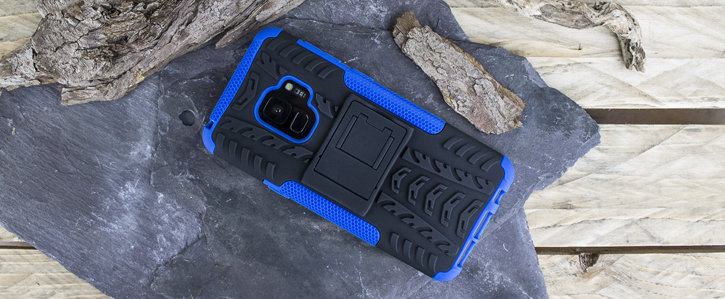 The ArmourDillo is our value hero, a protective case that provides excellent protection against drops, knocks and falls without costing the earth. The textured back and sides of the case help keep it in your hand, while the flip-out kickstand will let you watch videos to pass those dull moments. The case is also available in a range of colours, including the eye-catching blue number shown above. For less than £10, that's not bad at all!
---
2. Zizo Bolt Series Tough Case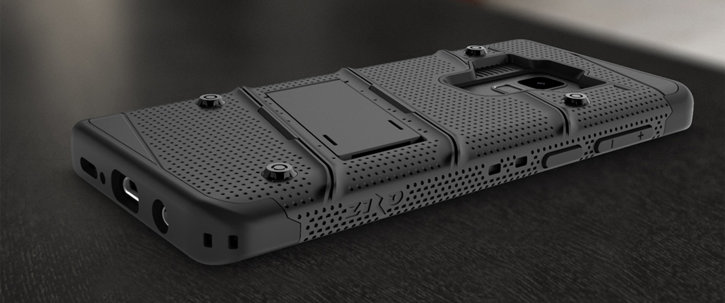 The Zizo Bolt is another tough Galaxy S9 case that nails the perfect combination of excellent protection and a stylish rugged design. The Bolt's modern military look makes sense given its tough-as-nails durability, while concealing a kickstand for propping up your phone in tactical situations. The case also comes with a heavy-duty 360-degree rotating belt clip, allowing easy access at all times. Slim, tough and stylish, it seems like there's nothing that the Zizo Bolt can't do!
---
1. Spigen Tough Armour Case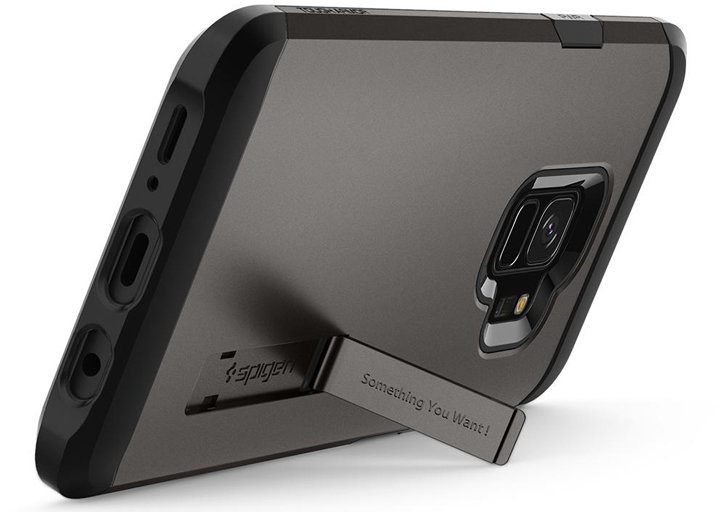 We conclude with another massive brand these days, Spigen. Their Tough Armor case is our #1 pick this time around, thanks to its no-nonsense appearance, incredible toughness and practical features. The case includes a kickstand on the back, cutouts for all features and air cushions in each of the four corners that help to absorb the impact of a drop. I love the clean design of this case, as it helps it blend in a little compared to the more overtly rugged options we looked at earlier. All in all, the Tough Armour is a strong case with few weaknesses, making it a solid choice for almost anyone.
---
Wrapping up
Thanks for checking out the article — we hope you found it useful! Be sure to let us know what you think in the comments below, or write to us on Twitter @mobilefun. Thanks again and we'll see you on the next article!