Got an Amazon Echo Show? Here are our three favourite Echo Show accessories, including screen protection and privacy guards. Let's get right into it!
3. Olixar Screen Protector 2-in-1 Pack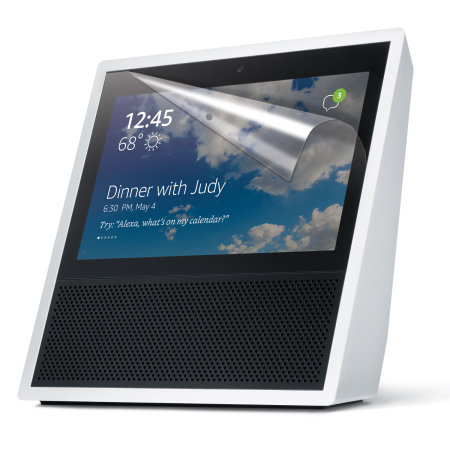 This two-in-one screen protector pack provides everything you need to keep your Echo Show's screen in good condition, no matter how often you poke it or how frequently it accidentally falls off your nightstand. The plastic film screen protectors used here provide good resistance against scratches, and are easy to apply to the large screen. You get two screen protectors in the pack, so if you notice after a few months or years that your screen protector is looking a bit worse for wear, you can swap it for a fresh one.
2. Olixar Anti-Hack Webcam Cover
The Echo Show is a very cool device, but not everyone is comfortable leaving a device with an integrated camera in their kitchen, living room or bedroom. Thankfully, blocking off the Echo Show's camera is pretty straightforward with these webcam covers from Olixar. You simply place the smaller circle over the front-facing camera, then move the larger circle into place whenever you want to block the Echo Show's view. When it comes time to actually use the Echo Show for video chats, you can slide the webcam cover over to use it normally, then replace it when you're finished. Nice and safe!
1. Olixar Tempered Glass Screen Protector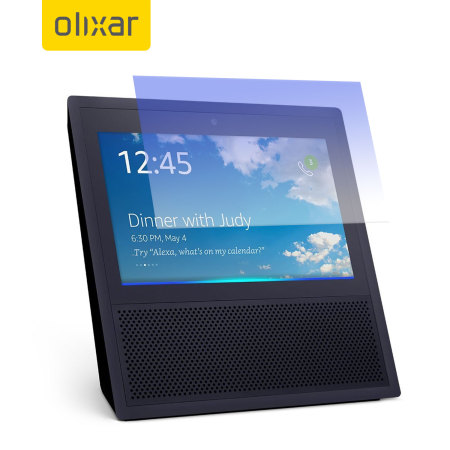 We conclude with this tempered glass screen protector for the Echo Show. Because it's made of glass rather than plastic, this screen protector provides better protection against scratches and dents. It also lasts a lot longer, perhaps even for the lifetime of your device. The rigid nature of the device make it easier to apply. It costs a little more than the plastic film alternative and you only get one in the box, but the upgrade to protection and longevity makes it worthwhile in my book.
Wrapping up
Thanks for checking out the article. If you have any questions or comments, feel free to share them below. You can also reach us on Twitter @mobilefun. Thanks again and we'll catch you on the next post.