The Apple Watch didn't start super strong, but Apple's continued improvements have made it the most popular watch in the world. One of the best things about the Watch is its customisability — just install some new Apple Watch straps, and you've got a brand new look! Here are five of our favourite strap replacements, suitable for the original Apple Watch, Series 1, Series 2 and Series 3!
---
5. Olixar Silicone Rubber Sport Strap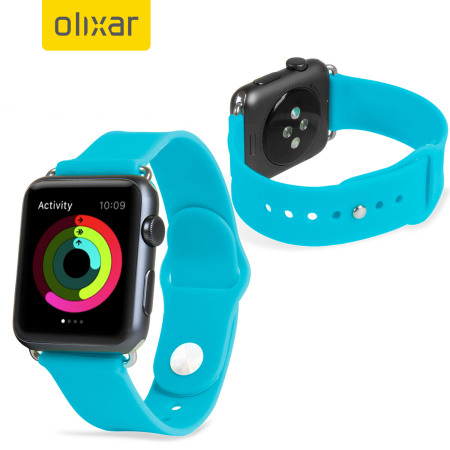 This sporty silicone strap is a great choice for anyone that likes the strap that comes with the Apple Watch Sport, but wants to swap out for a new colour. The strap is fully compatible with the Apple Watch, and is easy to install too.
Be sure to get the right strap for your watch, as both 38mm and 42mm variants exist! You can also find this strap in additional colours, including red and green, so look out for these too!
---
4.  Hoco Ventilated Sport Strap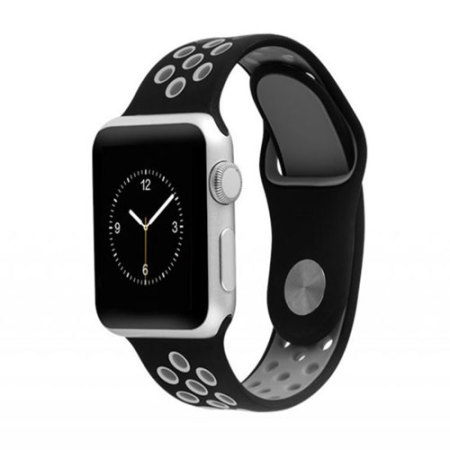 The Hoco Ventilated Sport Strap bears a considerable resemblance to the Nike branded straps that are available on some variants of the Apple Watch. You'll find no such branding here of course, but you will get a nicely sweat-proof design in black and grey that is comfortable to wear while running, hitting the gym or playing sports.
As before, be sure to choose your strap based on the size of your Apple Watch.
---
3. Case-Mate Turnlock Strap & Charm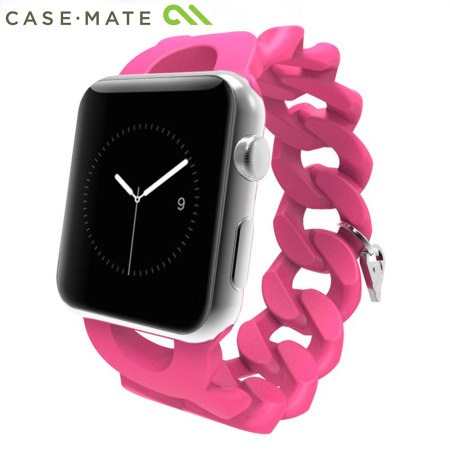 Case-Mate's eyecatching Turnlock strap is crafted from an advanced, flexible elastomer that offers optimal comfort, light weight and a uniquely interesting bangle-style design. The strap comes with its own signature charm, adding to its appeal. If you're looking for a pink Apple Watch strap that will let you stand out from the crowd, look no further!
Be aware that this strap is only available in a 38mm size, so owners of larger Apple Watches may need to consider an alternative.
---
2. Hoco Stainless Steel Strap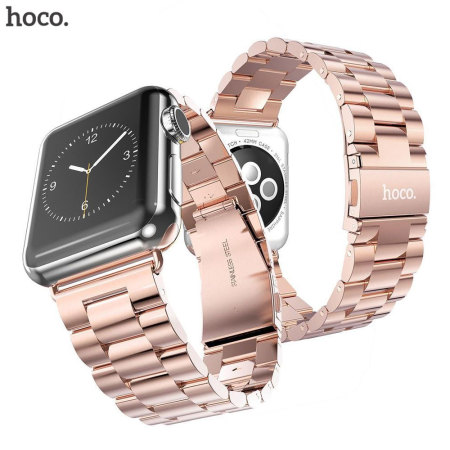 Apple's stainless steel link bracelet looks fantastic, with a unique butterfly release mechanism that sets it apart from its competitors. Unfortunately, it's also £449 by itself, putting it out of reach of most of us. Thankfully, Hoco are here with a similar stainless steel strap design that is a mere fraction of the price. The strap feels well-made when you put it on, with a reassuring heft, and has survived well in my own use for many months.
This strap is available in 38mm and 42mm sizes, in rose gold (as shown above) and silver.
---
1. Baseus Milanese Loop Strap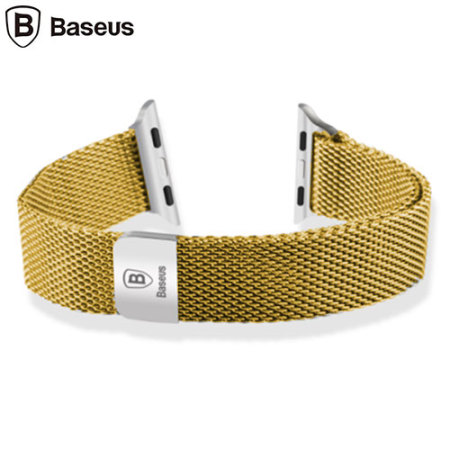 Our final strap is this gorgeous Milanese Loop from Baseus. With Apple's Milanese Loop costing £149 to £199, this is another more affordable alternative with a very similar design — and a new colour, gold! The strap is made from stainless steel for optimum comfort, while the adjustable strap makes it easy to wear no matter what size your wrist is. This is a great value strap that will serve you well, so give it a try!
Be aware that only the 38mm variant is available currently.
---
Wrapping up
What's your favourite Apple Watch strap from what we've listed here? Let us know in the comments below, and be sure to check out the full straps category to see our full range — that's via the button below.
Thanks for checking out the article, and be sure to let us know what you think in the comments below. We'll catch you on the next one!