It's pretty handy to pop your iPhone in a dock, whether you're on the lookout for notifications during the day or charging up overnight. Here are five of our favourite docks for the iPhone X, iPhone 8 and iPhone 8 Plus. Let's get right into it!
5. Belkin Lightning Charge and Sync Dock – Silver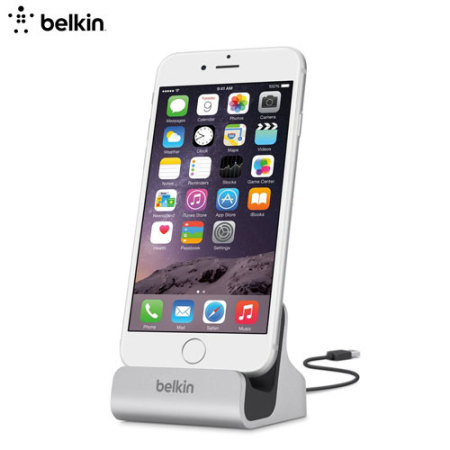 This Belkin dock is a popular choice. It elevates your iPhone nearer to eye level, while simultaneously charging it. The two-tone silver and black design is stylish without being too eye-catching, allowing the iPhone itself to be the star of the show. Connect a high-powered mains adapter for maximum charging speeds.
4. Official Apple Dock – Jet Black, Silver, Space Grey

Apple's official iPhone charging dock is pricey, but it's also stylish and well made. The metal design is available in three colour finishes to match the new iPhone designs, including Jet Black, Silver and Space Grey. No matter whether you choose a matching colour or a contrasting one, you're left with a premium dock that looks great.
3. 4smarts WireDock – Grey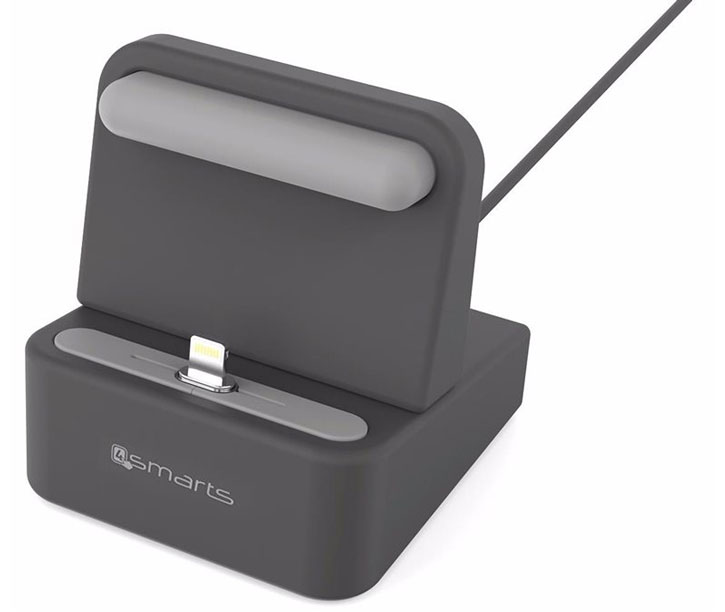 The 4smarts WireDock has a unique rubberised design, with interchangeable tips that allow you to charge iPhone or Android with ease. The dock includes a soft back pillow that allows your iPhone to rest safely, without putting too much stress on the Lightning connector or scratching the back of your iPhone. This sturdy and modern dock is a definite looker, and a great choice for any iPhone X or iPhone 8 owner.
2. Kidigi iPhone Charging Dock – Black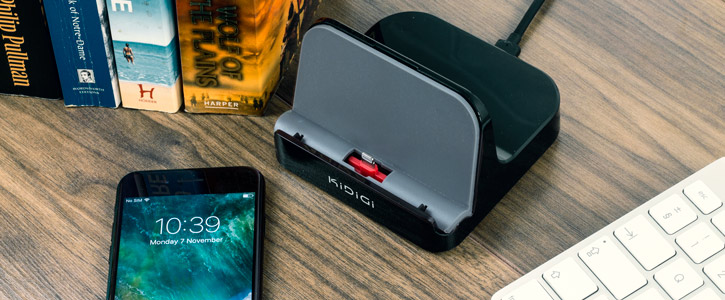 This Kigidi charging dock is like an upgraded version of the Belkin dock we looked at earlier. It has a similar shape to the Belkin dock, with slide-in cradles that allow the iPhone X to be used with or without a case. The flexible Lightning connector is designed to be extremely robust, giving you years of charging without issue.
1. Olixar Aspect Premium Metal Stand – Silver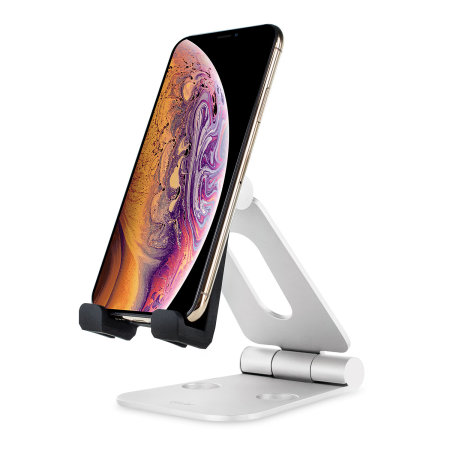 Our favourite design has to belong to the Olixar Aspect. This premium metal stand elevates your iPhone to greater heights than most iPhone docks, making it easier to glance at incoming messages and notifications. The secure fit keeps your iPhone in place, while leaving the Lightning port open to allow a charging cable to be routed through. The folding design and durable metal construction also make this one of the best stands for portable use. All in all, it's a great iPhone X dock and our top choice today.
Wrapping up
Thanks for checking out the article. Let us know what you think in the comments below, or write to us on Twitter via @mobilefun. Thanks again and enjoy your week!