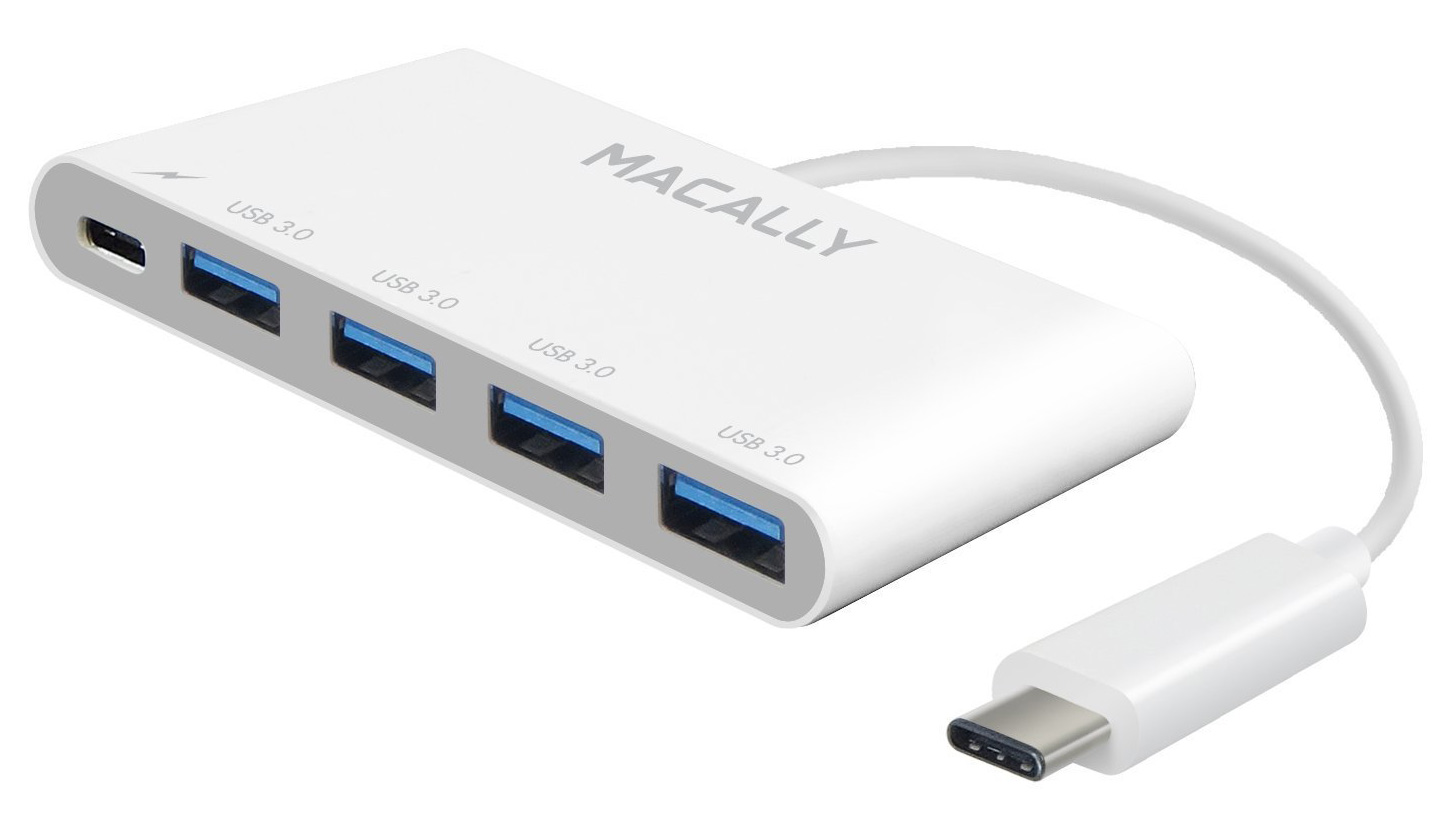 Today we're highlighting one essential USB-C accessory: a simple USB-C splitter from Macally that is designed to turn one USB-C port into four: two USB-C ports and two full-size USB-A ports. Let's take a closer look!
Last updated: March 26, 2018
Features
The Macally USB-C & USB-A 4-Port Mini Hub is pretty simple: you get a USB-C cable on one end and five USB ports on the other. You get four full-size USB 3.0 ports and one USB-C for pass-through charging.

That makes the Macally hub one of the cheapest and easiest ways of connecting multiple peripherals, whether they use the new USB-C standard or the old full-size USB 2.0 / 3.0 standard. It will work to connect USB flash drives, mice, keyboards and other accessories to computers, tablets and smartphones.
This USB-C splitter is perfectly suited for laptops that have only a couple of ports like the new MacBook and MacBook Pro. Of course, it's not limited to Apple computers — Windows laptops and desktops plus Android phones and tablets will also work just fine. All you need is a USB-C port!
Other good alternatives
If you'd like to look at more complicated USB-C adapters that have multiple ports — like USB-C, full-size USB, Ethernet, HDMI, SD or Micro SD ports — then take a look at our recommendations for the best USB-C hubs. You can also explore our full range of USB-C accessories at your leisure!