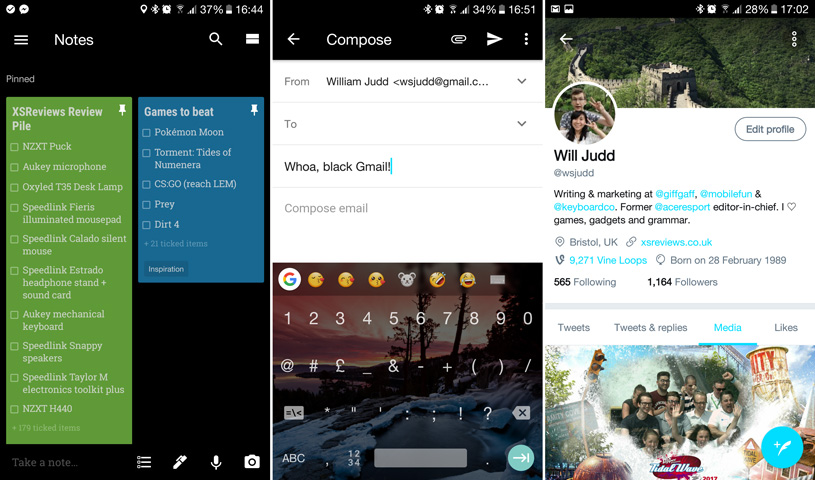 Substratum is a popular new app for changing the look of Android and its apps, but until now it's only been available for a small number of devices running custom ROMs. Last week though, the developers of substratum app announced that their theme engine now works on Samsung Galaxy smartphones… and it doesn't require root privileges, making it incredibly simple to install. If you want to give your phone a new splash of paint, check out our guide to get started!
1. Requirements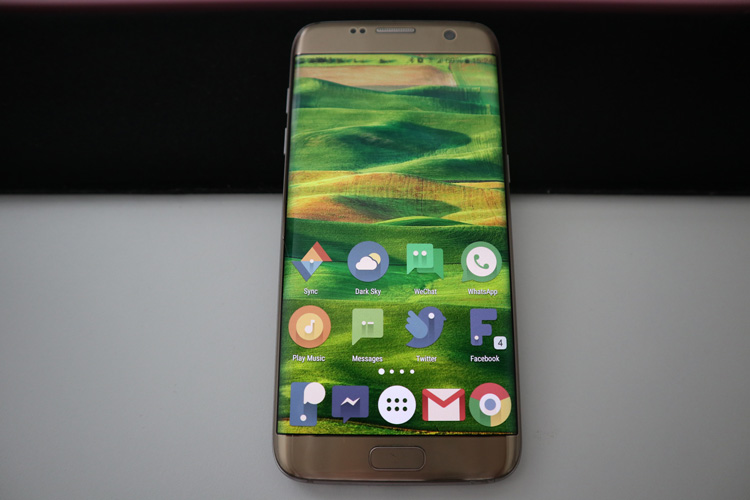 We're using a Samsung Galaxy S7 Edge for the purposes of this article, but you can use any Samsung phone running Android 7.0 Nougat or above. If you're still on Android 6.0, then you will need to update your phone for this to work.
2. Installing the app

Once you have your Android 7.0+ phone in hand, then you can begin by installing the free substratum theme engine app from the Google Play Store. Once installed, you'll need to also install substratum integration for Samsung app, which costs £1.69. This integration is still under active development, but so far we haven't run into any show-stopping issues on our Galaxy S7 Edge so it should be safe to install.
3. Start the app for the first time and choose a theme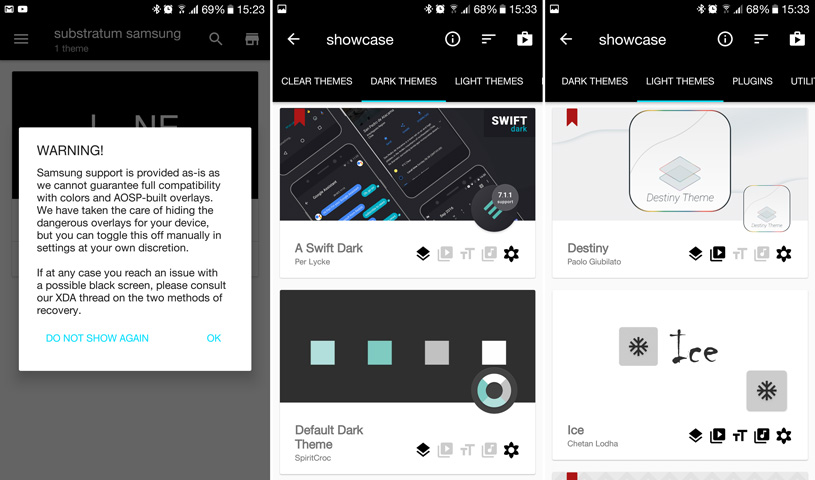 Now that you've got both components installed, it's time to run the app. You'll be greeted with a nice intro screen that explains the idea behind the app, how it works and what you should be able to do once it's installed — including browsing available themes in the substratum app itself and per-app theme controls.
Once that's complete, you'll be at the main page of the app, where you'll see all of the exciting free and paid themes available to you. You can choose between three overarching categories — clear themes, dark themes and light themes. Choose one that you fancy, or search on the Google Play store for 'substratum theme' to find others. Be sure to look at the rating for each theme to see how polished it is!
4. Choose which apps to theme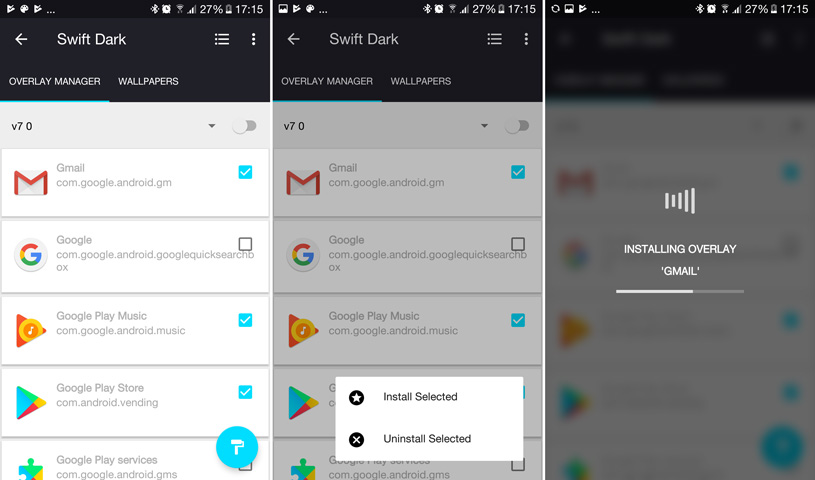 We'll choose the Lone 4Subs theme for the purposes of this blog. We bought it from the Play Store for £1.29, and then returned to the main page of the app, 'theme packs', accessible via the hamburger menu on the left. Now we have the new theme listed on this page, so we'll tap on it to begin the installation process.
Here, we can choose which apps we want to be themed. For now, we'll just select a few, then tap the paintbrush icon and then 'install selected' to get started.
DO NOT SELECT ANY ANDROID SYSTEM OR SYSTEMUI ELEMENTS, or you will run into problems (at least with the current version of the app).
Overlays for each app will be installed, with a bar showing our progress (a 'progress bar', if you will). Next, you'll be asked to install a series of apps. This step takes a little while as you have to keep tapping 'Install', waiting a bit, then hitting 'Done', then hitting 'Install' again until each app overlay has been installed.
5. Check to make sure everything is okay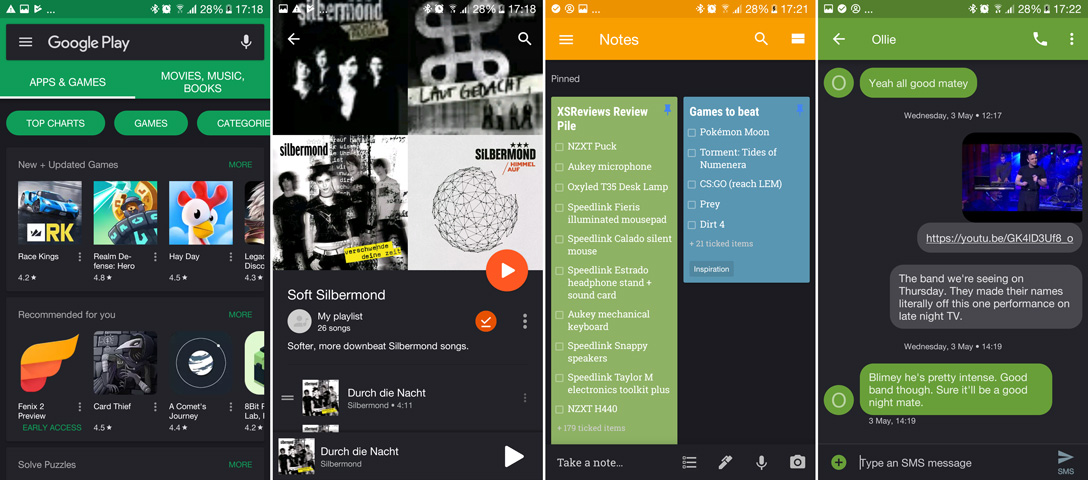 Now your new theme should be installed and a notification will appear to that effect. If there have been any errors, these should also be shown and your app will remain unchanged.
Reboot your phone, then start up an app that you chose to theme. If all has worked, then you should find it looks a little different to normal! If it doesn't launch or looks weird, then just uninstall the app overlay and look for a different one.
If something goes wrong and you can't use the Substratum app to remove the app overlay in question, then it's not too difficult to get back to where you were before. Just start up your phone in safe mode by rebooting, then holding the volume down key while your phone is booting up. Then, go into Settings > Apps and uninstall the overlay that you think is causing the problem (or all of them, if you're not sure). You can also uninstall the theme itself, which should also uninstall all of its overlays.
You can find more support from the developers here!
5. Wrapping up
So with that, you now know how to install substratum on Samsung devices and choose a new theme! I hope you have a good time repainting your phone.
If you have any questions or comments, please get in touch below. Thanks for checking out the article and have a great day!