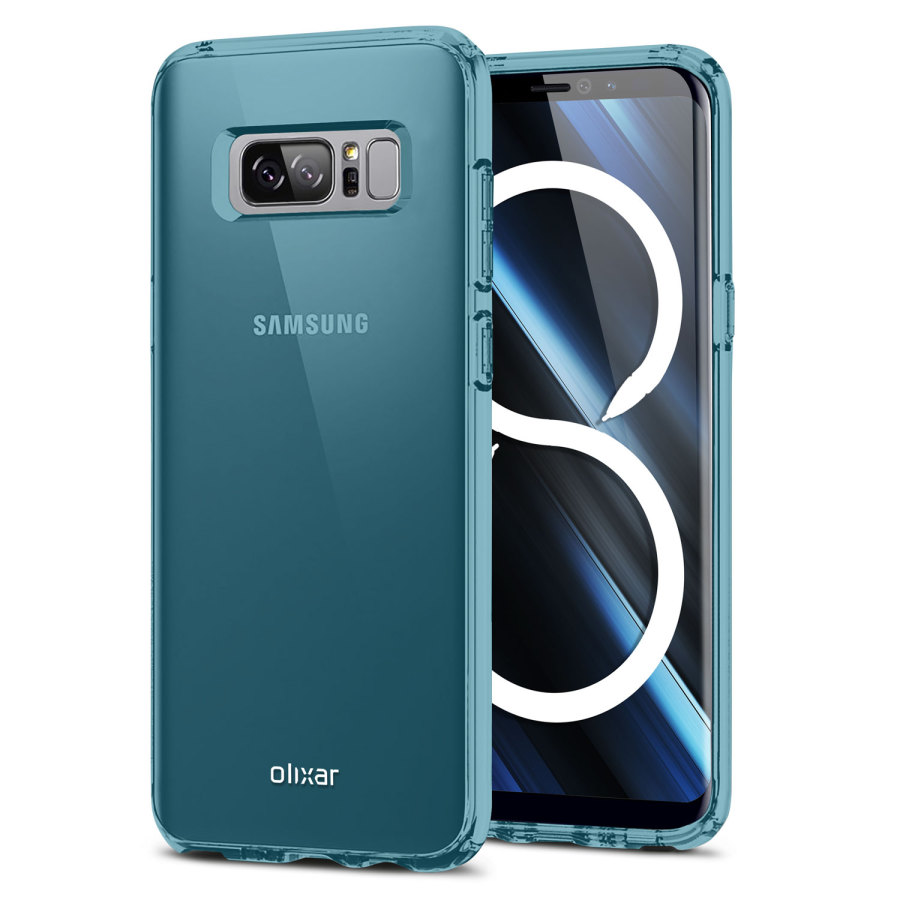 We're happy to show off the very first Galaxy Note 8 cases here at Mobile Fun. These cases come courtesy of Olixar, who have produced the designs with insider knowledge of the Note 8. Let's take a look and see what we can glean from the designs, and take a closer look at the cases themselves!
Galaxy Note 8 design
Larger Infinity Display
Dual Rear Cameras
Rear Fingerprint Sensor
As you can see from the photos, the cases show off a redesigned Galaxy Note, which takes obvious inspiration from the Galaxy S8 and S8 Plus which debuted earlier this year. Most notably, that includes a curved Infinity Display, which measures 6.3 inches along the diagonal (although the in-hand size won't be noticeably larger than the ill-fated Galaxy Note 7, due to the taller screen).
The phone also sports a dual rear camera system. Contrary to some recent rumours, this isn't expected to have a prominent bulge, although it may protrude slightly from the main body of the phone.
Like the Galaxy S8, the Note 8's fingerprint sensor will also be positioned on the back of the phone, near the camera. This positioning was widely maligned by critics and users alike, and is thought to be the result of a sub-screen fingerprint reader not being ready in time. Perhaps for 2018 we'll see a more mature design emerge on the Galaxy S9 and Note 9.
Two Galaxy Note 8 cases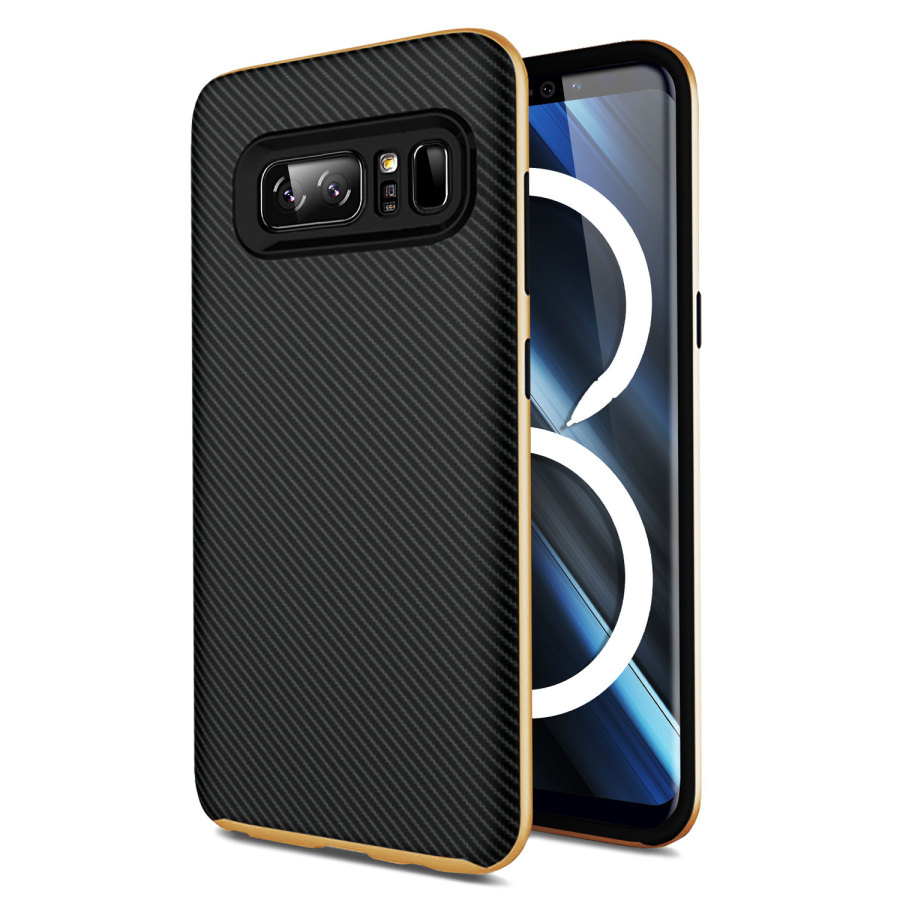 The FlexiShield Gel Case shown above is one of the most popular cases we stock, and we expect no difference for the Galaxy Note 8. The case is made from a flexible gel material (go figure) that is easy to install and remove, while also adding minimal bulk to the Note 8. The case is available in a range of colours, from the blue shown above to purple, solid black and a 100% clear variant.
The press photo shown above is only one of two designs that Olixar have announced for the Galaxy S8 thus far. The other is the Olixar X-Duo, a more protective case that combines a carbon fibre rear cover with a metallic bumper. This case hits a higher price point, but delivers more style and improved armour. The X-Duo case will be available for the Note 8 in gold, jet black, metallic grey and silver.
Wrapping up
Thanks for checking out our coverage of these new Galaxy Note 8 cases. If you have any questions or comments, please leave them below. Stay tuned for more Note 8 articles in the future, as we approach the release of this hotly anticipated flagship smartphone!