We're happy to announce two of the first cases available for the iPhone 8: the Olixar X-Duo and the Olixar ExoShield. We have full details on these cases below, including press photos showing off the expected design of the hotly anticipated iPhone 8 — and yes, according to our source the phone will be called the iPhone 8! Now, let's take a closer look at these exclusive iPhone 8 cases.
Olixar X-Duo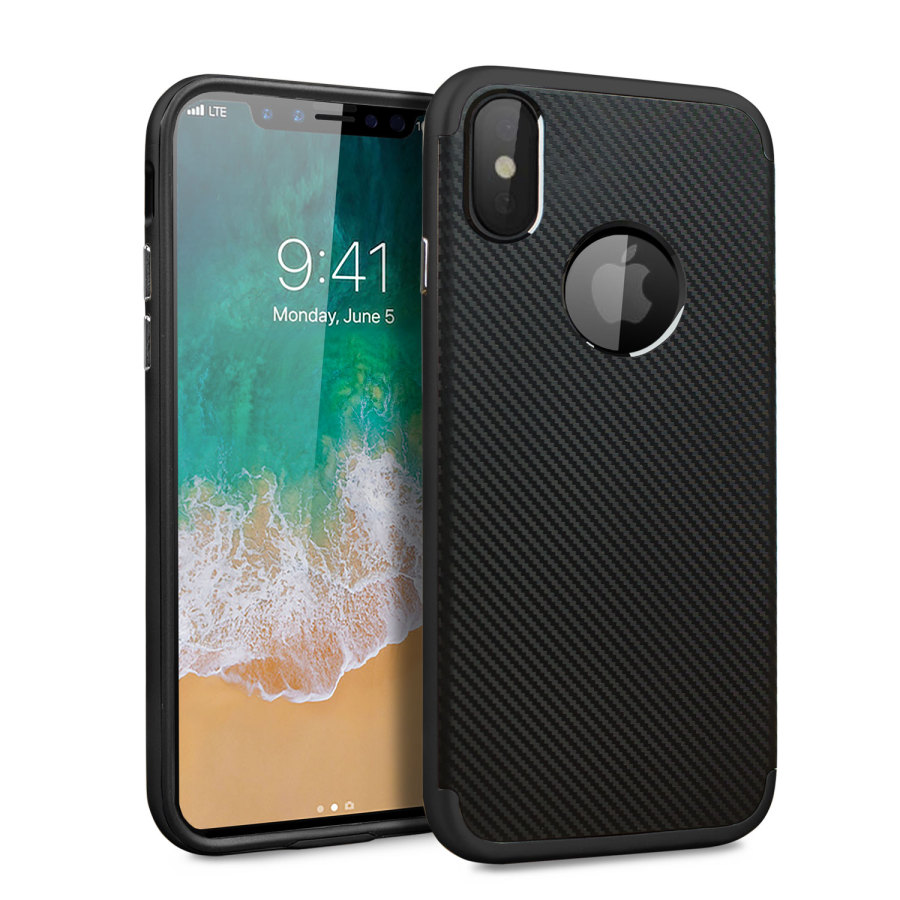 The Olixar X-Duo case is designed to offer premium protection at an affordable price, thanks to a hybrid design that combines a flexible TPU body and a smooth metallic-finish bumper in four colours: Jet Black, Metallic Grey, Silver and Gold.
The modern look of carbon fibre perfectly augments the new look and feel of the tenth-anniversary iPhone 8.
Best of all, this case is lightweight and includes integrated tactile buttons and cutouts for the dual rear camera system, Apple logo and other ports and features. The X-Duo is a great all-around case that has proven popular on past phones, and we have no reason to anticipate anything less for the iPhone 8 version!
Olixar ExoShield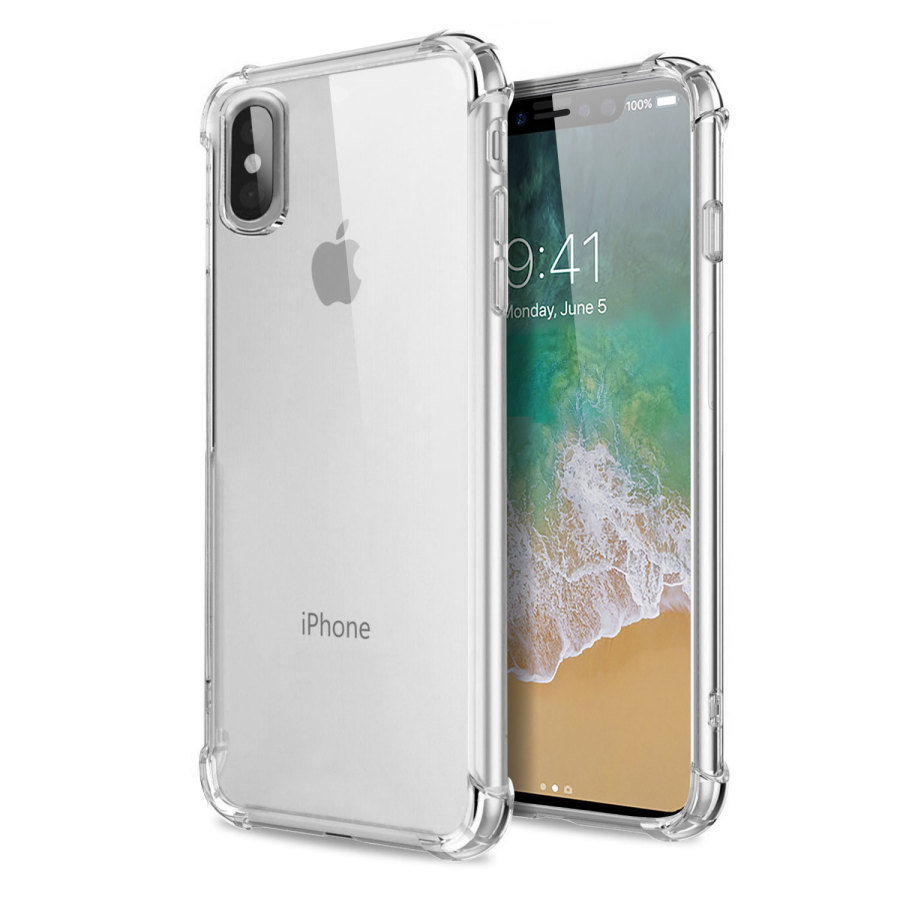 The Olixar ExoShield is a refined iPhone 8 case, available in Crystal Clear and Blue colourways. The clear version, shown here, provides a perfect view of  the iPhone 8, while ensuring that your shiny new glass-backed smartphone doesn't immediately get scratched or cracked.
The ExoShield is made from two materials, thermopolyurethane and polycarbonate, giving it better protective abilities than cases that use just one or the other. The design includes reinforced corners which help to absorb the impact of drops and knocks, on top of raised bezels that protect the screen from damaging scratches. Given the minimal bezels on the iPhone 8, you'll definitely need some screen protection! There's also a non-slip coating that ensures your iPhone 8 stays securely in your hand, instead of dropping to the pavement below.
This slim-fitting design also includes all of the cutouts and button covers that you'll need, all perfectly aligned with the phone's ports and features, including the dual rear camera system.
If you want to protect your iPhone 8 without hiding its identity, the ExoShield is a perfect choice.
Wrapping up
Thanks for taking a look at some of the first iPhone 8 accessories on the market. If you found this interesting, you may also want to take a look at the Olixar iPhone 8 screen protector which we announced last week. We welcome your comments and feedback below!